After playing together for years, long-time jazz musicians Daniel Carter (tenor sax, trumpet, flute), Matthew Shipp (piano), William Parker (bass), and Gerald Cleaver (drums) have collaborated to release their first album as a group, Welcome Adventure! Vol. 1.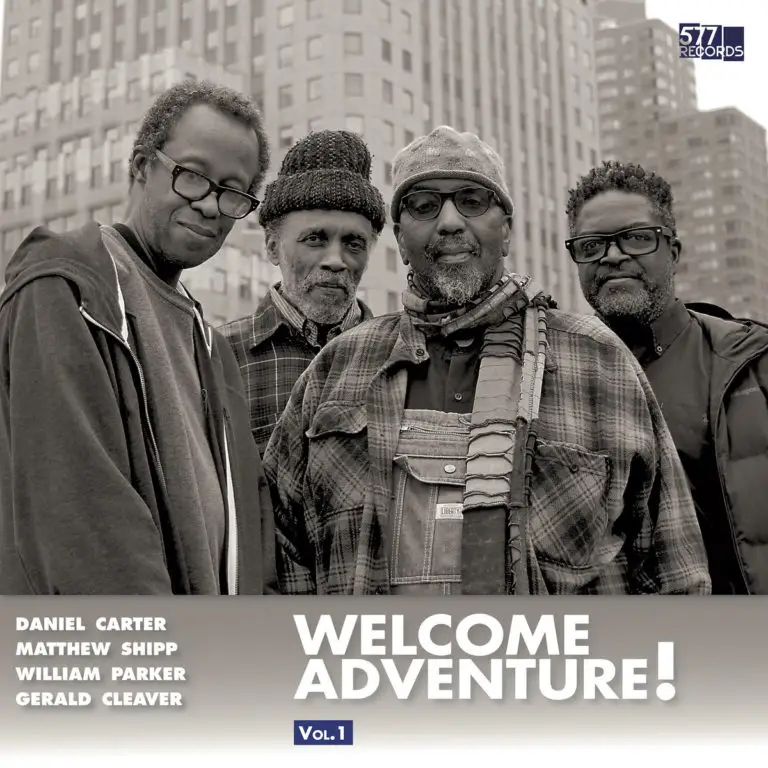 Carter and Parker have been working together since the 70s early into their music careers. Shipp began playing with the duo in the 80s, and Cleaver joined the mix more recently. This is the first recording which features the trio along with Cleaver. The four work together extremely well and manage to create an album which is easy-listening while still incredibly interesting. The three songs are a feast for the listener who is taken through a journey with each minute.
The album kicks off with "Majestic Travel Agency," which effectively sets up the tone of the whole album quickly with piano that seems incongruent from the other instruments; this incongruence, surprisingly, brings the whole piece together. Things may seem slightly out of place, but in a clearly purposeful and harmonious way that makes the music all the more interesting. "Scintillate" is the shortest and brightest of the three, but still has an edge to it. The album's 'harmonious incongruence' is shown most clearly in the final song, "Ear-regularities," which is significantly darker than the two before it.
Welcome Adventure! Vol. 1 is available on Bandcamp. The album's second volume will be released at a later date.