Born May 19, 1951 in Queens, New York, Joey Ramone is regarded as the rocker who ushered the definition of a rebellious and braggadocious frontman in a punk band. There is no doubting The Ramones level of authenticity in the punk scene. Today would be his 70th birthday.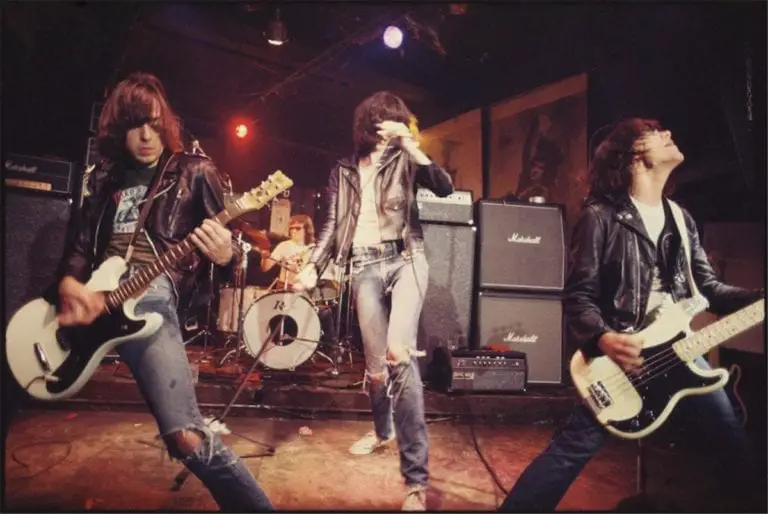 In 1974, four high school friends from a neighborhood inForest Hills formed a band, inspired by the fast paced pop music which was popular during their upbringing. Taking influence from The Beach Boys and The Kinks, The Ramones made their music fast, melodic, raw and angsty. That same trio of effects became the formula for making punk music in the generations to come.
Joey Ramone was diagnosed at a young age with Obsessive-Compulsive-Disorder which would go on to influence much of his lyrical content. Also somewhat of a social outcast, Ramone would use themes of paranoia and social rejection in his music. Releasing smash-hit single "Blitzkrieg Bop," The Ramones went Gold with their Debut Album, Ramones, released April 23, 1976.
Since forming the band, The Ramones would go onto perform nearly 2,300 live shows, touring almost nonstop for the majority of their musical career. Although only reaching a brief amount of commercial success, the band's accolades in notoriety far outweigh those of the Academy Awards. The group was nominated for, and won, both a Hall of Fame Award in 2007 and Lifetime Achievement Award in 2011.
Ramone passed away in 2001 after a lifelong battle with lymphoma, dying at the young age of 49. Although short lived, Joey Ramone's life was full of loud, angsty music; the legacy he left behind in the punk scene is almost untouchable.
Happy Birthday, Joey!