Buffalo New York's fourth annual Cobblestone Live Music & Arts Festival announced its 2020 lineup which will include 15 different artists across five stages. The festival will take place July 31 and August 1, and will benefit the Child Advocacy Center for the third year in a row.
This year's lineup includes Smash Mouth, Spin, Doctors, Aqueous, Andy Frasco & The U.N., Magic Beans, Hayley Jane, Root Shock, Funktional Flow, Witty Tarbox, Workingman's Dead, Critt's Juke Joint, PA Line, Grub, Cypher, and Grosh. The festival will be made up of two main outdoor stages located on Illinois and Columbia Streets, an existing stage inside Buffalo Iron Works, another inside Lockhouse Distillery & Bar, and a stage on Mississippi Street.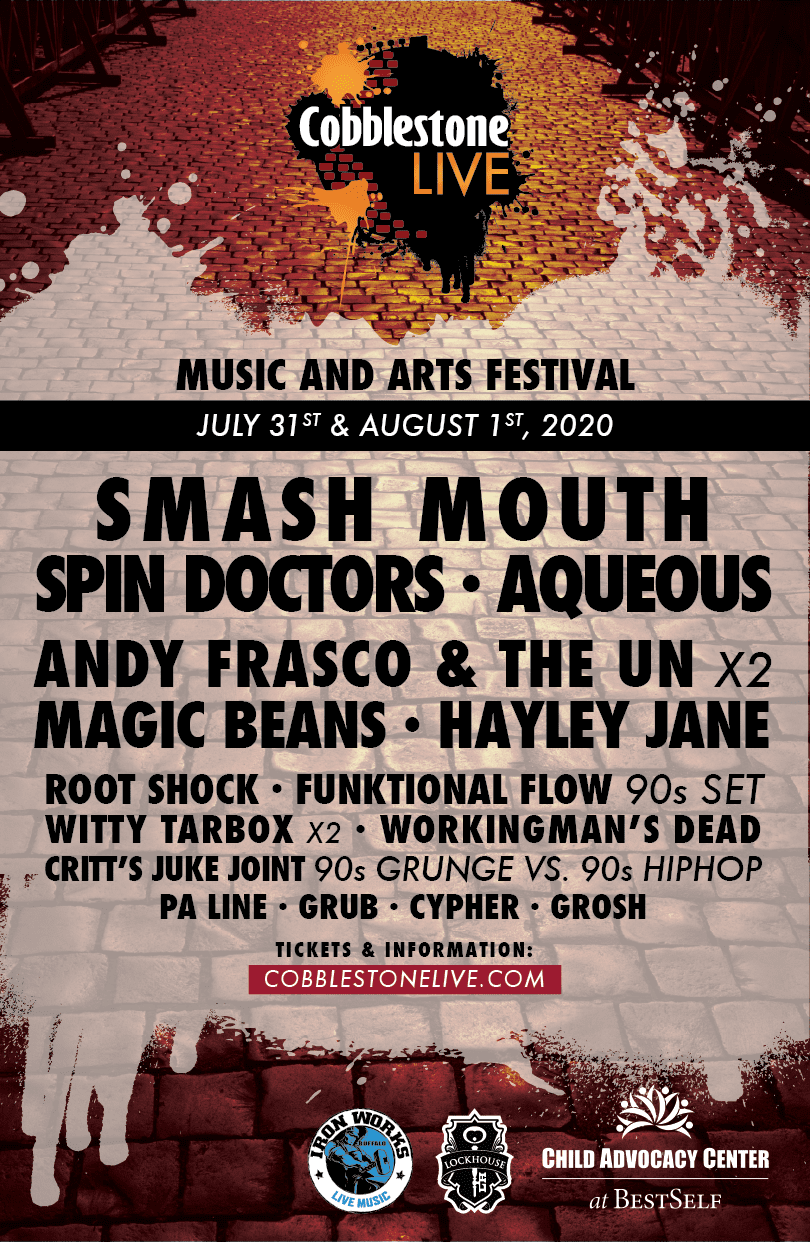 There are three tiers of tickets that can be purchased. Tier one tickets with the current lineup consist of either two-day general admission tickets for $40 or two-day VIP tickets for $150. Tier two tickets are available after July 30 with the final lineup announcements and consist of either general admission for $20 on Friday, July 31, general admission for $35 for Saturday, August 1, a two-day pass for general admission for $50, or two-day VIP tickets for $150. Tier Three tickets are day-of show pricing with Friday's general admission being $30, Saturday's admission for $45, and a two-day VIP ticket still for $150. VIP tickets include exclusive VIP-only tented areas, preferred viewing areas of each outdoor stage, a premium bar with craft beverages, lounge area under the VIP tent, complimentary meals, private bathroom access, a commemorative laminate, and more to be announced.
For more information and to purchase tickets visit Cobblestone Live's website.