Westchester's Jessica Lynn is asking you to take a stand with her behind our women veterans at The Winery at Saint George in Mohegan Lake on March 11.
Prior to her upcoming five month European/UK/USA tour, Jessica Lynn returns to the beautiful and historic Winery at Saint George where she filmed her first Public Television Special to raise funds for a good cause.
Currently seen nationwide across America in her three full length PBS television specials, and with two Top 50 Country Radio singles under her belt along with years of international touring, Jessica has performed with some of the most recognizable names in country music such as Loretta Lynn, Keith Urban, Jo Dee Messina, and ZZ Top among others. Amidst all of her success, she has continually returned home to benefit her local community. A constant driving force behind charitable efforts for children, our military, and the arts at local schools, hospitals, and major venues, it's important to Jessica to always stay true and close to her roots. Jessica is partnering with the incredible Barbara Giordano Foundation for this event whose mission is committed to the personal and professional growth of women veterans.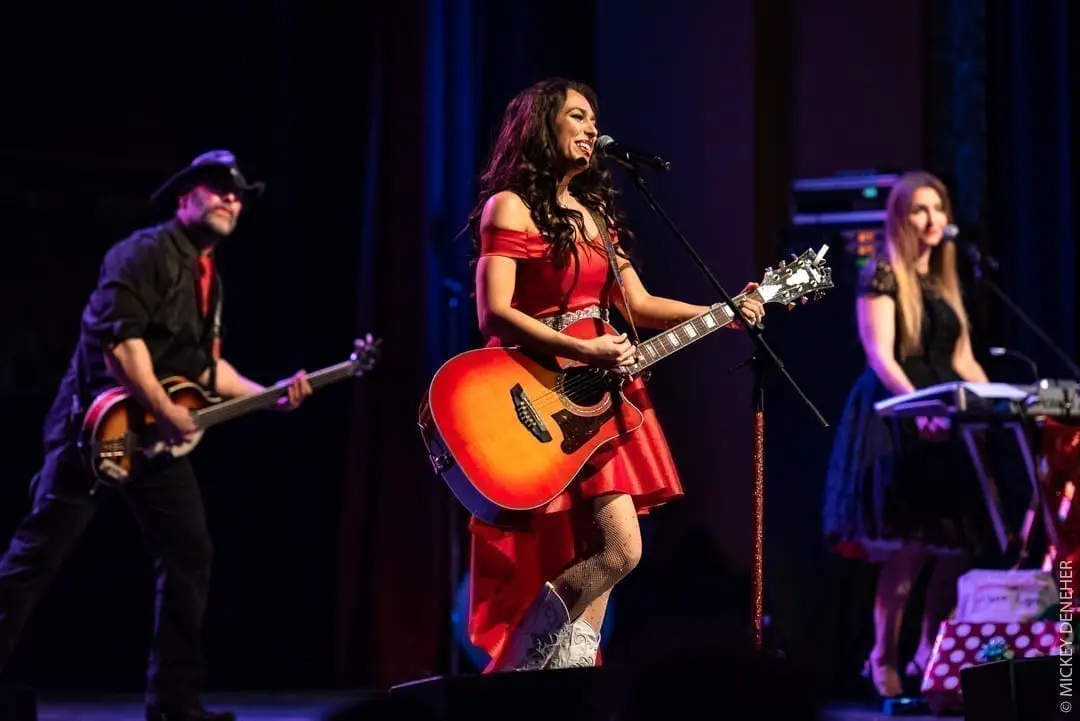 Women who served in the US Military have unique needs for healthcare, housing, employment and childcare in addition to needs shared with their male colleagues. The foundation exists as a holistic resource bringing together business, education, wellness and military community members to provide women who serve with opportunities for long term economic independence and personal empowerment. Ticket Sales as well as all pre-show fundraising initiatives will go towards the cause. Prior to the concert at 8:00 p.m., The Winery will open its doors at 6:00 p.m. for silent auctions, raffles, wine grabs, and a special VIP option that includes a pre-show meet and greet in Jessica's dressing room around 7:00 p.m., a free autographed CD from Jessica, front row seats, and a complimentary glass of wine.
For more information on both Jessica Lynn and The Barbara Giordano Foundation, as well as to purchase tickets, please visit www.JessicaLynnMusic.org