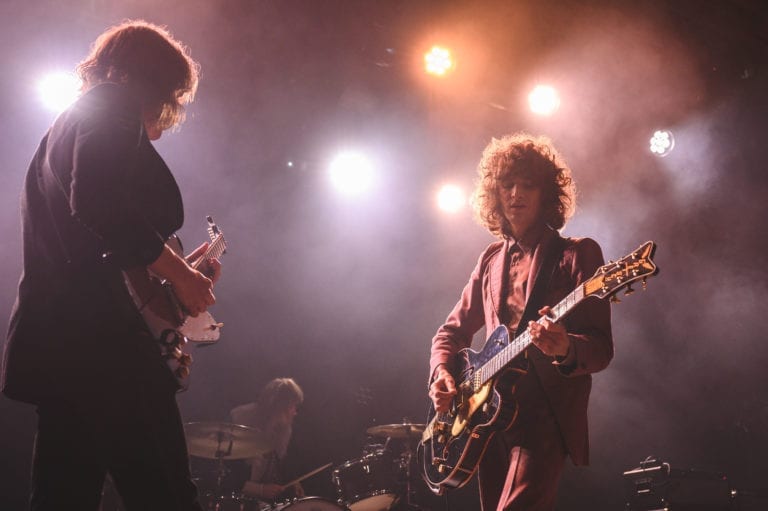 UK psych rockers, Temples, released their third LP, Hot Motion, back in September 2019, and the tour hit Webster Hall this past Tuesday, January 21. This was technically a make-up date from November, since the band previously expanded and reorganized the tour.
Support came from Canadian based singer Art d'Ecco. The glam-punk rocker commanded the stage with a dominating presence and delivered upbeat, Bowie-tinged punk rock grooves.
Temples' new LP sees them refining their distinctive indie psych-rock sound, culminating in a very consistent addition to their catalog. This consistency was put on full display with the first three songs of the night: "The Howl" from Hot Motion, followed by hit "Certainty" from 2017's Volcano, then a deep cut from their debut Sun Structures, "A Question Isn't Answered." This career-spanning intro highlighted the band's ability to stay true to their sound while still making three very distinct songs.
Temples are another one of those bands that attracts a dedicated following. Webster Hall was packed with fans singing and dancing along to every song, and the band was more than happy to feed off that energy. They effortlessly breezed through their songs, ending the main set with fan favorite, and hit "Shelter Song" from Sun Structures.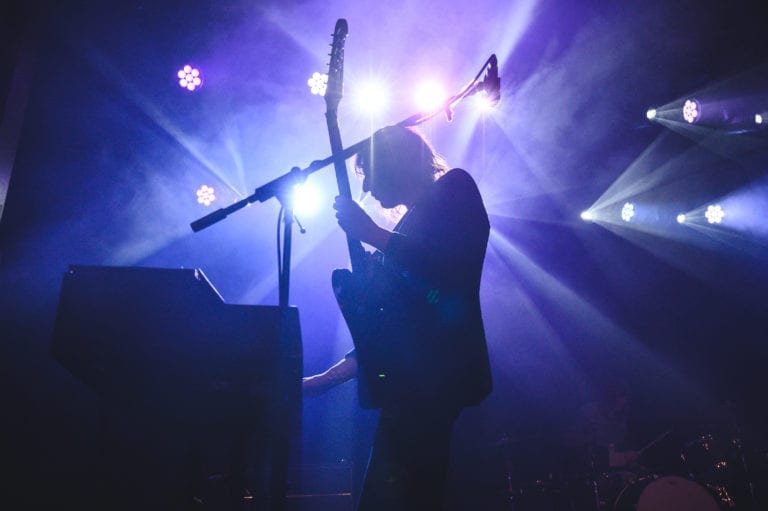 Temples continue their tour of North America into February, followed by dates in France and Australia from March to April. Art d'Ecco will continue to open for Temples on the North America trek.
---
Setlist: The Howl, Certainty, A Question Isn't Answered, You're Either On Something, Colours to Life, Holy Horses, The Golden Throne, On the Saviour, Hot Motion, The Beam, Context, Keep in the Dark, Atomise, Shelter Song.
Encore: Sun Structures, Mesmerise.
---