Last Friday, at midnight, Umphrey's McGee fans raced over from Hell's Kitchen after the band's first night at the Beacon theater ended. As they descended into the underground club-room of Sony Hall, they waited for the bassist, Ryan Stasik, to make his way down to Times Square and bring out his late night masterpiece of a band, Doom Flamingo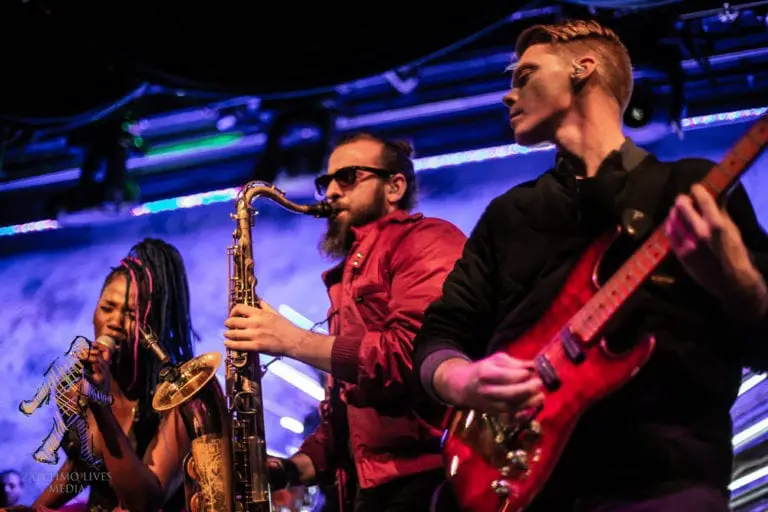 This band has really been making a splash in the last year, charging headfirst into late night rallying fans' hearts with a heavy 80's-synth powerhouse of fury that keeps everyone coming back for more. They began the night with an original fan favorite "F-16" and quickly went into one of their incredible covers, David Bowie's "Afraid of Americans." This group really creates their own versions of the covers they choose, always picking an unexpected song.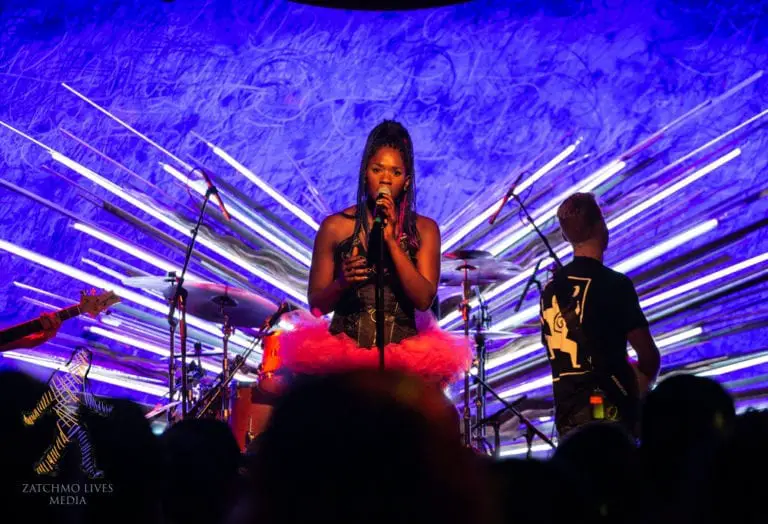 Singer, and general badass, Kanika Moore sported what can only be described as a Doom Ballerina outfit. She also carries an incredible set of pipes and was really belting out her lyrics into the crowd. Their single set ran on deep into the morning until their triumphant finish, another single>cover showdown of their own "Runaway" and their amazing cover of Chris Isaak's "Wicked Game."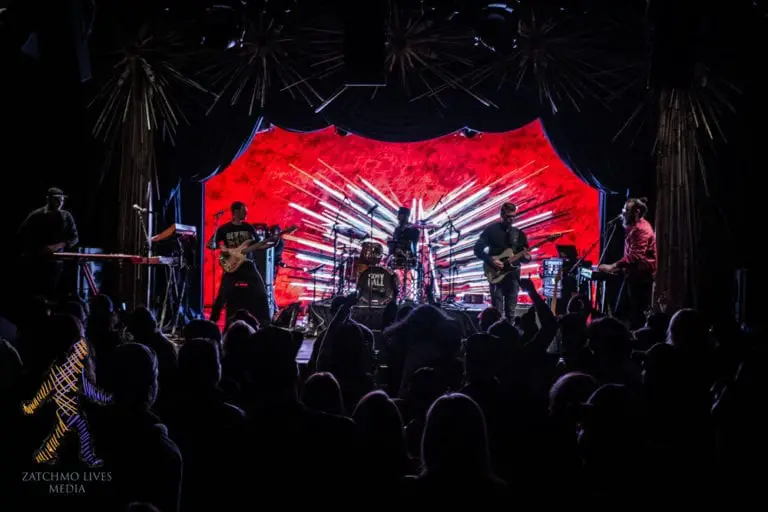 You can catch Doom Flamingo a few times this winter down in their home area of the Carolinas before they head to Sweetwater 420 fest, and to New Orleans for a post-Jazz Fest late night set. You'll also be able to see them at a few festivals this summer like Summer Camp and Floydfest. And don't be surprised to find that a few other festivals are "Doomed" before long. If you have any chance to see them this year, or ever, you are strongly suggested to do so.
Set: Replicant, F-16, Afraid of Americans, Somebody, Telepathy w/ Jam, Delorean, Blade Theme, Harvest Moon, Need To Feed, Love on Hold,
Encore: Wicked Game, Runaway
Photos by Zatchmo Lives Media, Follow on Facebook and Instagram