Neil Peart, the pioneering drummer and primary lyricist for Canadian progressive rock icons Rush died Tuesday, January 7 following a nearly three-year-long battle with brain cancer. He was 67 years old.
The influential drummer joined Rush, replacing John Rutsy, in 1974 for the band's second album Fly By Night and immediately changed the musical direction of the band with his Ayn Rand and SciFi-inspired lyrics and technical drumming skills.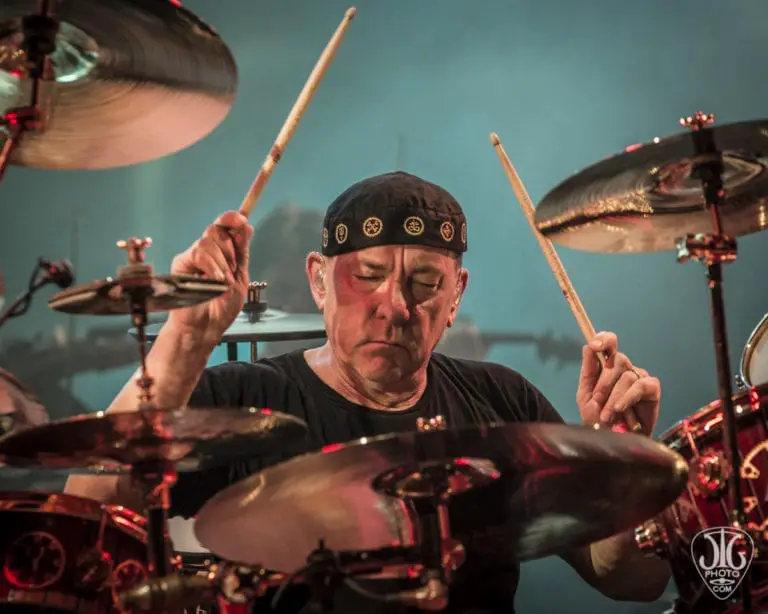 Peart was an unassuming and deeply private man with an extraordinary talent for drumming, the man who inspired legions of air-drummers throughout the world. He rarely did interviews, leaving those duties for bandmates Geddy Lee and Alex Lifeson, where he spoke most directly was through his lyrics.
Drawing from science fiction, fantasy and the works of Ayn Rand (which he would later renounce), Peart wrote lyrics that could be fantastical, could be direct but they made the listener think.
The 1982 single "Subdivisions" spoke directly to a generation of young disaffected high schoolers, addressing the loneliness and separation of one trying to fit in.
Subdivisions

In the high school halls

In the shopping malls

Conform or be cast out

Subdivisions

In the basement bars

In the backs of cars

Be cool or be cast out

Rush – "Subdivisions" (1982)
Those lyrics spoke directly to this writer trying to find his way around the halls of Staley Junior High School. It let the disaffected know they weren't alone in their feelings. And it struck home.
A truly lasting memory associated with Rush is from the winter following the release of the band's breakthrough 1981 album Moving Pictures. This album was inescapable that year but nowhere more than at the outdoor hockey rink at Franklyn's Field in my hometown.
My friends and I made the short trek to the park every day, sticks over tiny shoulders, skates dangling behind us. We knew we were in the right place once we heard the lone tinny speaker attached to a light pole overlooking the rink cranking "Limelight," "Tom Sawyer," "YYZ." This was my first real exposure to Rush and the most lasting memory I have of the band. The songs were technical, yet accessible. And the drums. I'd never paid much attention to individual instrumentation as a 12-year-old finding his way in the music world. Peart demanded your attention. And he did just that, for 40 years. A virtuoso in a band of virtuosos.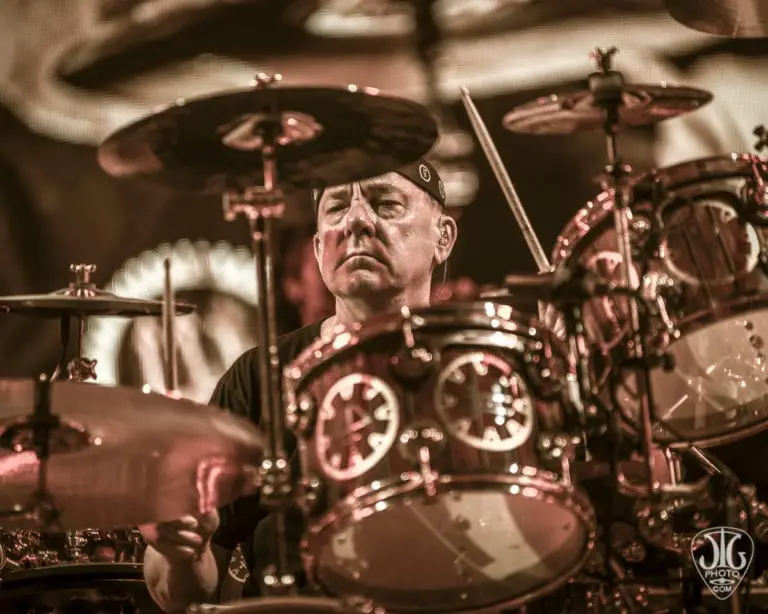 Peart retired completely from drumming following Rush's final tour in 2015. The demand put on his body over years of constant performing left Peart unsure of his ability to maintain his precision. The demands of the profession lost out over the desire to spend more time with his family and with his other writing and producing projects.
He leaves behind his wife Carrie Nuttal and a daughter, Olivia along with a legacy few humans can claim.