Photos by Steve Malinski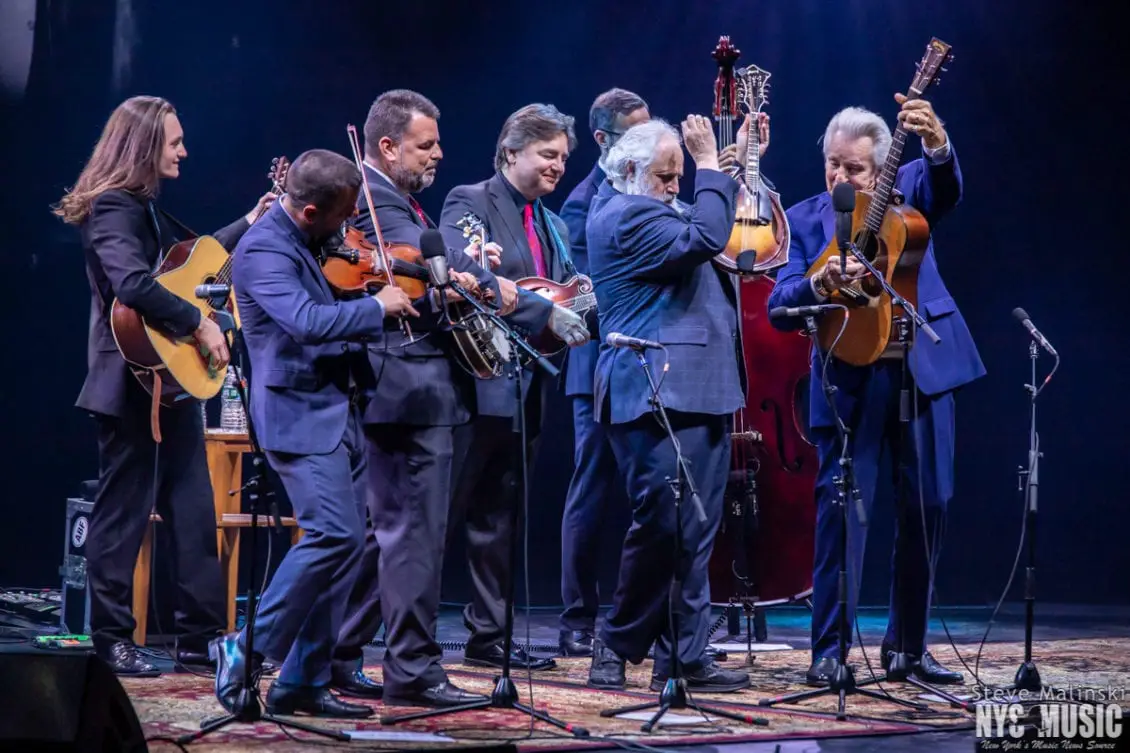 The Capitol Theatre has had a lot of impressive shows in recent times: a Neil Young pop up show, multi-night runs with legendary rockers Ween, the opening night of a three-night-only touring run for the vintage jam project Vida Blue, and lots of others. On December 21, 2019, the Port Chester, NY music venue hosted a concert as special or even more so, the "80th Birthday Celebration" of Del McCoury.
For fans of bluegrass, it doesn't get much more important than Del, at least in terms of still living musicians. Across his more than sixty-year career, Del shaped the way modern bluegrass guitarist approached their instruments, as well as the way they sing a ballad or write an instrumental tune. He has performed with nearly everyone that made a mark upon the genre, which is perhaps fitting that this eightieth celebration show was billed as an evening with special guests. Players both classically recognized and recently popular were invited to be a part of this one of a kind, free-for-all style celebration of one of the guys who helped to start it all.
Del and his family group, The Del McCoury Band, tore open the evening with the invigorating, breakdown-style tune "Traveling Tear Drop Blues." What was cool about this – it is a song that many bluegrass bands coming up in the past decade or so, from Yonder Mountain String Band to The Infamous Stringdusters, have covered regularly. Pretty much all of the songs being performed this evening at The Cap were now historically famous numbers that Del had either written himself or put his spin on decades ago. It links a sense of timelessness to the man himself.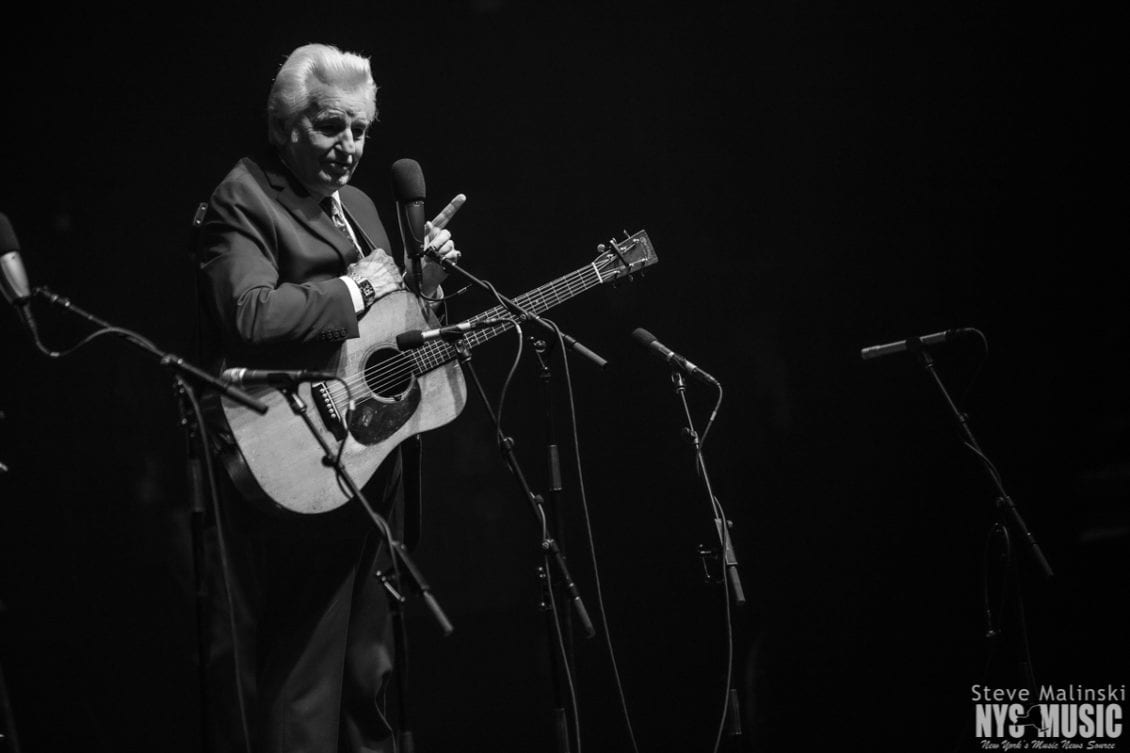 At 80 years old, not only does Del pick a guitar as well as ever, but he's spry in both mind and spirit. The entire night saw him bantering back and forth with an incredibly enthusiastic crowd. People screamed covers endlessly, which made him chuckle every time. Calls for perhaps what is his most famous cover, Richard Thompson's Del joked to the crowd: "Yes, we'll get that Vincent, for ya, we will! Maybe right after the show's over!"
But it's not just a Del show. The Del McCoury Band, who have toured in recent years without their founding father — that there's three generations of McCoury ripping it up on stage right now. There's Del, his sons Ronnie McCoury on mandolin and Rob McCoury on banjo, who have been in the band since the 1980s. As of late there is also Heaven McCoury, who takes after his grandfather and picks a mean guitar. Heaven might have hung in the back quietly most of the night, but whenever it was his turn to step up to the mic, he impressed.  
Soon enough, after the core band had whipped the audience around for a bit, they brought out the night's first special guest. "He's one of the best in the entire world on his instrument," introduced Ronnie McCoury, "please welcome, Jerry Douglas." Yes, he is even objectively speaking probably the single greatest dobro player of all time, but in addition, he matches Del's smile and charm. He instantly helped pick one of Del's most famous tracks, "Nashville Cats." The first set ended on a fantastic, strong note. Douglas lead the way on a quick but searing instrumental breakdown tune.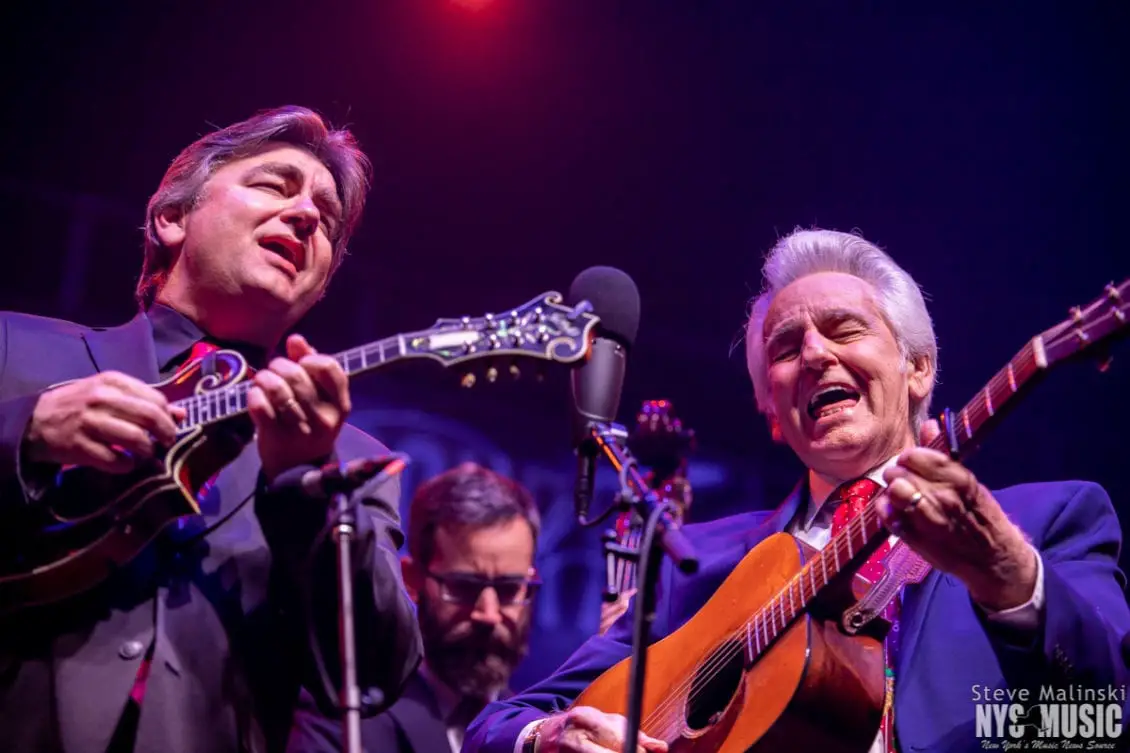 Set breaks aren't usually magical, yet The Capitol Theatre always surprises its audiences with tricks. As The Del McCoury Band watched backstage, The Cap played a montage clip of musicians giving sentiments about the eighty-year-old legend on the venues wall. Giants from Paul Simon and Robert Plant, to jam scene heroes Trey Anastasio, Mike Gordon, and bluegrass newcomers Trampled By Turtles and Chris Thile, all spoke words of thanks and admiration towards Del. His limitless influence upon them, and American music in general, was clear.  
Post montage, Del ushered the second half of the night with a duo, alongside noteworthy David Grisman. Grisman, just a few years younger than Del (as he made sure to point out humorously this evening), also earned his place in the Bluegrass Hall of Fame, across countless records and collaborations with others of the genre. Del and Dawg, as they have billed themselves over the past few years, have an old folkster sort of camaraderie. Corny jokes were as present as the solos traded off back and forth.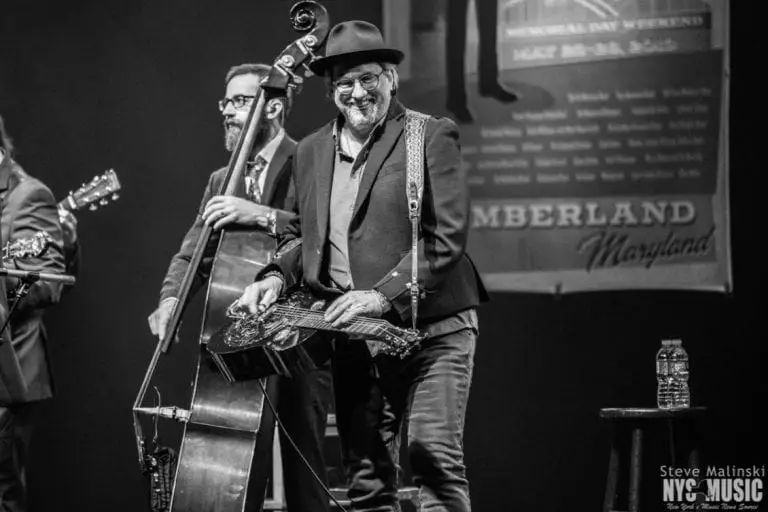 The rest of the evening absolutely shined, getting better with each song and new guest called up. The last two guests, Leftover Salmon's guitarist Vince Herman and mandolinist Drew Emmitt, ensued a full bluegrass ensemble – it was a magnificent sight and sound to behold. The entry of Andy Falco, guitarist for the Grammy-winning jamgrass outfit The Infamous Stringdusters, was especially touching as it was his first time getting to sing on stage with Del.
With all centered around Del, musicians picked in glorious, uniform and flawless fashion. All the songs "Midnight Blues" again a classic number but once that saw a resurgence of popularity with Leftover Salmon's cover in the early 2000s, was a highlight of the night. It brought that great, country-rock kind of groove, but amplified with the intensity of a lot more players, and of course brought sharp solo after solo, after solo.
After a double encore of one of the most famous bluegrass songs of all time, "Rollin' In My Sweet Baby's Arms," Del's 80th Birthday Celebration clocked close to three hours, with the main McCoury strumming and singing as effortlessly as he did around its opening. If that doesn't speak to the fascinating amount of vitality this man commands as a performer, nothing will.