The fans voted, and Joe Russo's Almost Dead delivered a dream setlist at the Brooklyn Bowl on Monday, November 25. "Make Democracy Rad Again" was a benefit for HeadCount included selfie moments as well as plenty of goodies for those who signed up to vote or showed support for democracy. The biggest treat was the incredible setlist played to a packed house.
If you aren't familiar with the group, Joe Russo's Almost Dead offer a fresh take on the music of the Grateful Dead. The band consists of Joe Russo (Drums), Dave Dreiwitz (bass), Marco Benevento (keyboards), Scott Metzger (guitar/vocals), and Tom Hamilton (guitar/vocals).  They are known to sell out venues within minutes and offer experimental takes on classic tunes.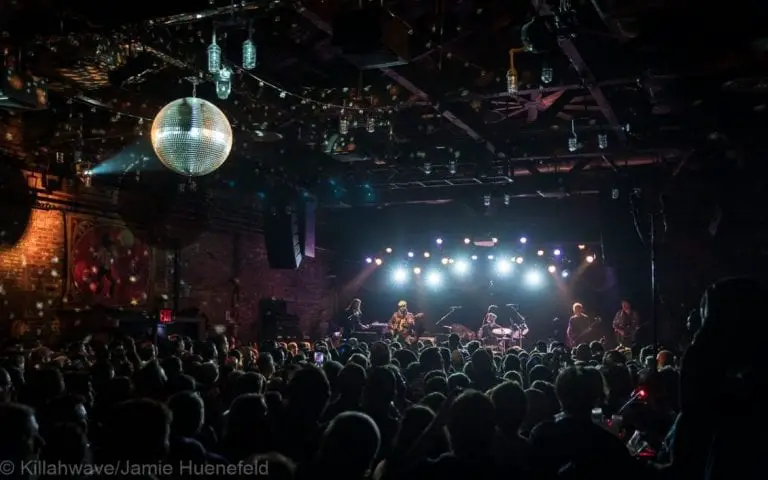 HeadCount is dedicated to registering new voters through music. Joe Russo and Marco Benevento were part of the first HeadCount benefit back in 2004, making Joe Russo's Almost Dead an easy candidate for the first of many benefit shows between HeadCount and the Brooklyn Bowl. Brooklyn Bowl owner Pete Shapiro was recently named Chair of the Board of Directors at the non-profit. The band has also outgrown this venue, which made this pairing more enticing. According to HeadCount's twitter, the benefit successfully generated $150,000.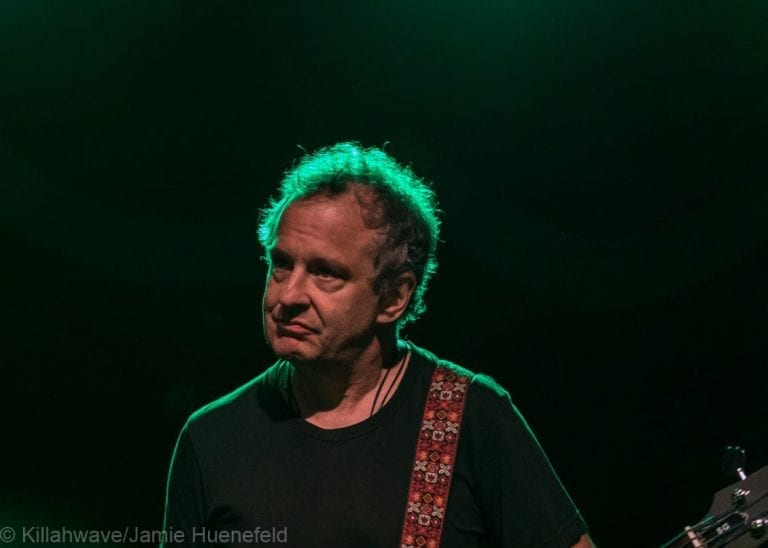 In order to uphold one of HeadCount's missions, democratic participation, the set list was voted on by those attending the show. The results included heavy hitters, starting with a full suite of "Terrapin Station," "Eyes of the World," "The Eleven," and "Franklin's Tower." Notable favorites like "Fire on the Mountain," and "Help on the Way" didn't get enough votes to make the cut, however, two stellar non-Dead tunes made the cut, including "In Memory of Elizabeth Reed" by the Allman Brothers and "Atlantic City" by Bruce Springsteen.
After this incredible show of dynamic improvisation and fan favorites, it's easy to see why this band quietly sells out venues. They are back on the road in 2020, kicking the year off at The Capitol Theatre in Port Chester, NY. Head on over to the band's tour page for more details before the tickets are gone.
Setlist: Joe Russo's Almost Dead Headcount Benefit at Brooklyn Bowl, Monday, November 25, 2019
Set One: Althea > The Eleven > Viola Lee Blues > Franklin's Tower, Atlantic City > Reuben & Cerise > Eyes Of The World > In Memory Of Elizabeth Reed
Set Two: St. Stephen > Scarlet Begonias > Dark Star > Terrapin Station Suite > Shakedown Street > Throwing Stones > Another Brick In The Wall Part 2 jam > Throwing Stones
Encore: Jack Straw