New York City's Fever Dolls, a pioneered quintet hinged on being "brash and over-the-top," are hot off the release of their new music video for "The Distance." Released this past Wednesday, November 27, the video evokes the limitless nature of modern music with a vintage film.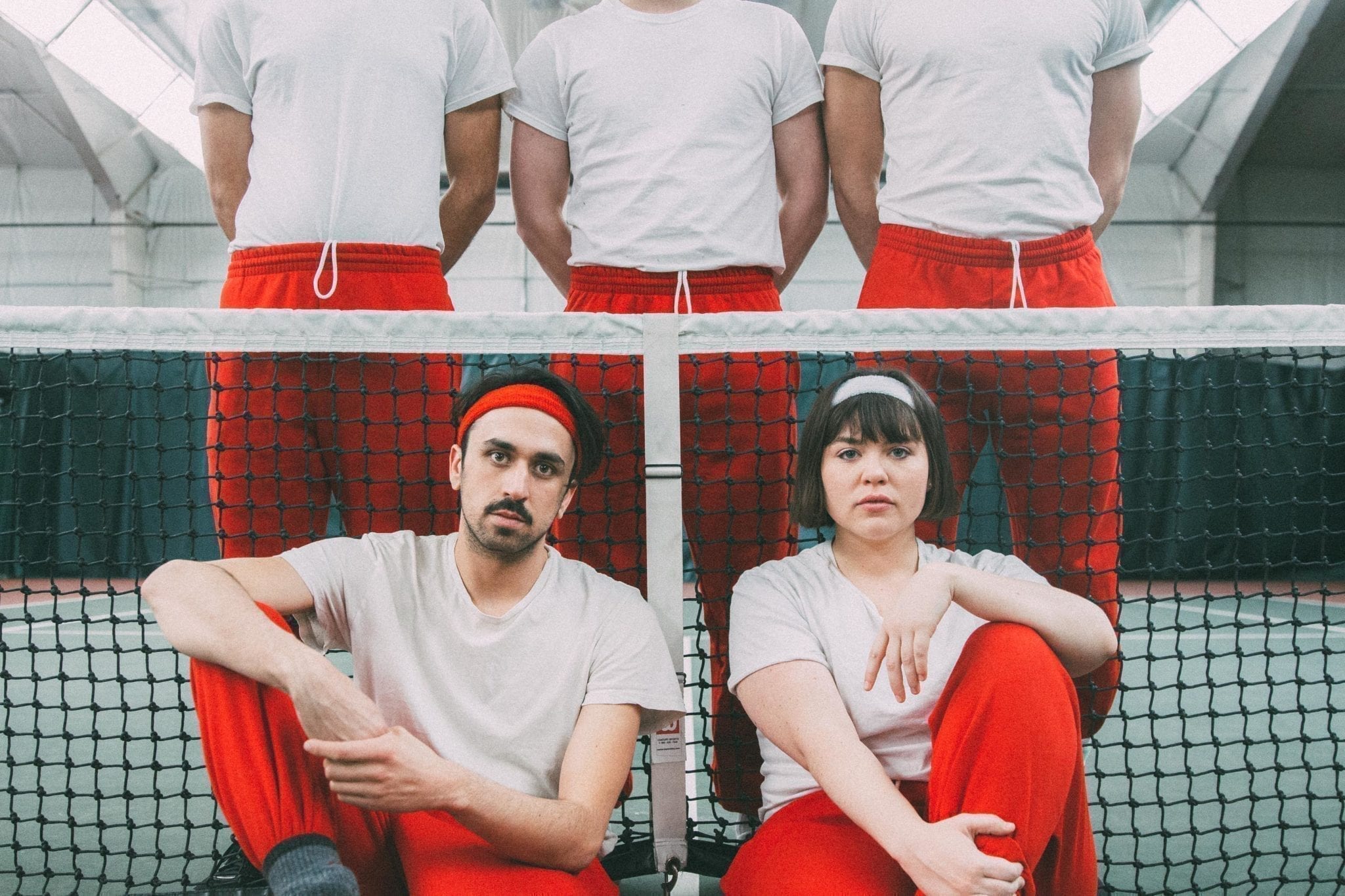 With an endless supply of irresistible hooks and lyrics about sex addicts, according to the band's website, "The Distance" follows suit. The band's leading duo, Evan Allis and Renn Mulloy, fuse musical queues that are equally as provocative as the video's visuals. With each step, or foot traveled, the viewer picks up on a new detail once overlooked – meanwhile, the stereo proves to be growing in complexity.
"The Distance" is one of the first songs Renn and I sang when we started playing together. It has always been a favorite of ours to perform live and a favorite of our audiences to sing along with. It's the kind of song that makes people lose their minds and jump for joy.

Evan Allis
While we've played "The Distance" in different bands and different forms for a few years now (even releasing a version in 2016 with our previous band Iron Eyes Cody) we never felt like we captured the live energy and spirit of the song in a recording until now. We feel like we caught something special with this cut of "The Distance," and are excited for people to hear it.

Evan Allis
The Fever Dolls are no strangers to NYS Music after Sammy Steiner dubbed them as musical populists, transcending as visual storytellers for their release of "Mr. Carver." They are on the rise with a constantly sharpened sword, ready to disrupt the music scene with a vengeance. Check out "The Distance" on all social media platforms, such as Spotify, where the band draws over 9,000 monthly in.
Fever Dolls are playing Mercury Lounge on January 12 with West End Blend and Travers Brothership. The show is 21+ with an 8 pm start time. Tickets can be purchased HERE.