Blues music legend Willie Dixon liked to say, "Blues is the roots, the rest is the fruits," to explain the influence of that genre on other forms of music. But as the music progresses, the roots of blues music itself are sometimes heard less often, lost in the cacophony of over-amplified electric guitarists with pedalboards the size of dinner tables. Fortunately, two young bluesmen, neither of them more than 33 years old, are preserving and promoting the roots.
Jerron "Blind Boy" Paxton and Jontavious Willis have paired together for a brief tour that found its way to the Auburn Public Theater on Sunday, November 17. Playing to an intimate, attentive audience of perhaps 60 people.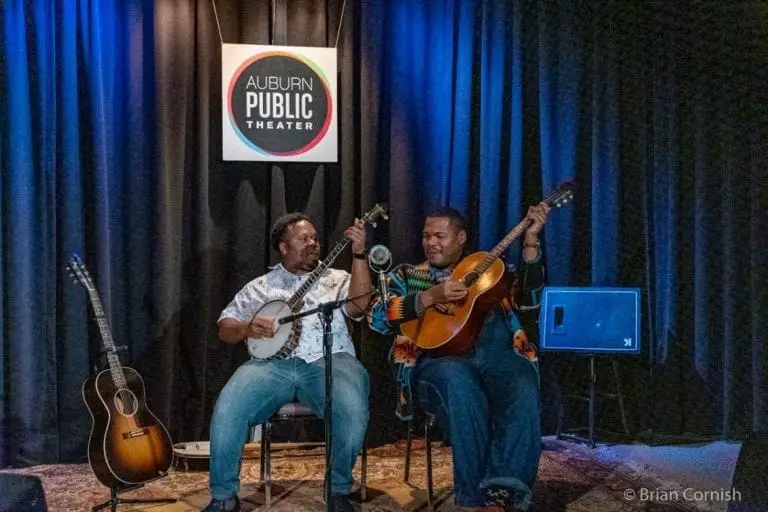 Paxton opened the evening, displaying comfortable ease in switching from guitar, to banjo, to harmonica, and then fiddle throughout his set. He covered a range of jazz, ragtime, train songs, and acoustic blues. Incorporating finger-picking, flat-picking, and slide playing styles. Paxton also utilized particularly bawdy humor that was often a staple of both minstrel shows and blues songs that hark back to the '20s and '30s. A skilled storyteller, Paxton explained how songs came to influence him, through his family and personal experiences, or through their historical significance. His music can be found here.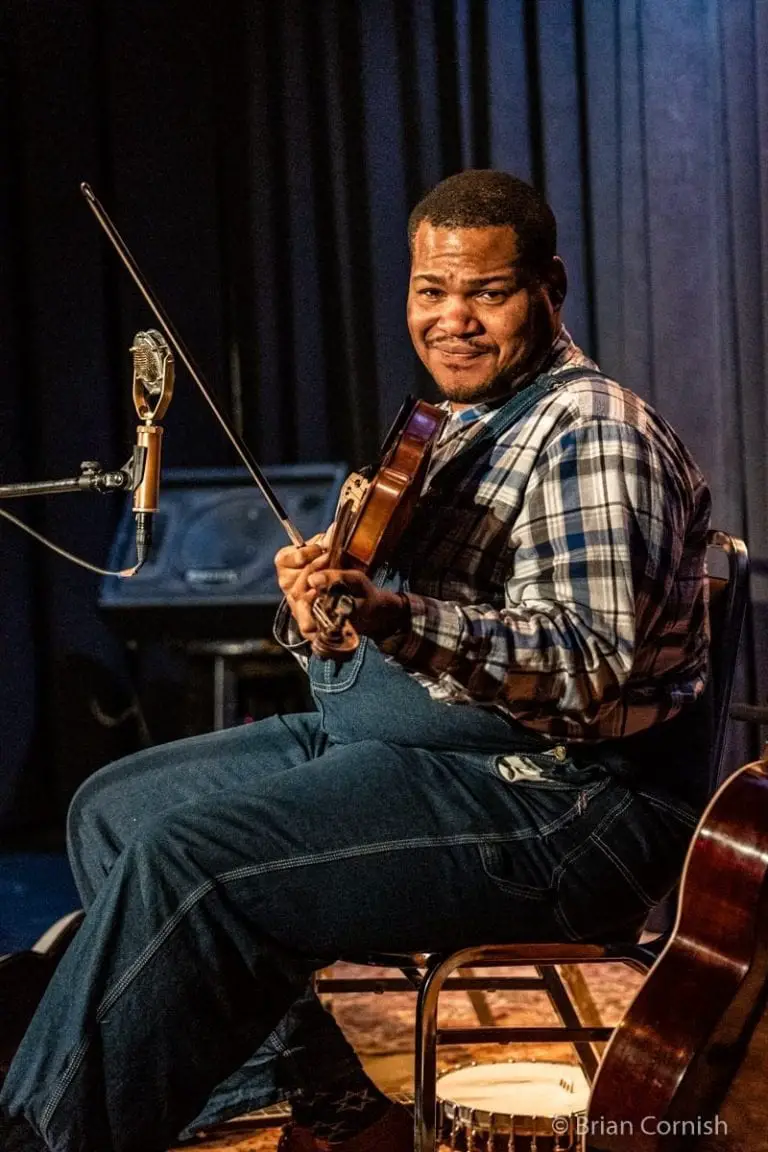 Jontavious Willis followed with more of the same styles of roots and blues music, though many were more contemporary in origin, including original songs of his. A popular performer in Central New York, Willis has also performed in Norwich and Syracuse, and was returning to Auburn after a very well-received show just last year. Willis released his highly acclaimed recording Spectacular Class, in April of this year, produced by Taj Mahal and Keb' Mo'. It is available here.
The duo paired for an impromptu song at the back of the audience, before returning to the stage for one final song together. The setting, and smaller crowd, made for a distinct connection between the musicians and the audience, and shaped the evening into an enjoyable journey back to times, places, and songs that impacted what is heard today in blues, roots, Americana music, and more.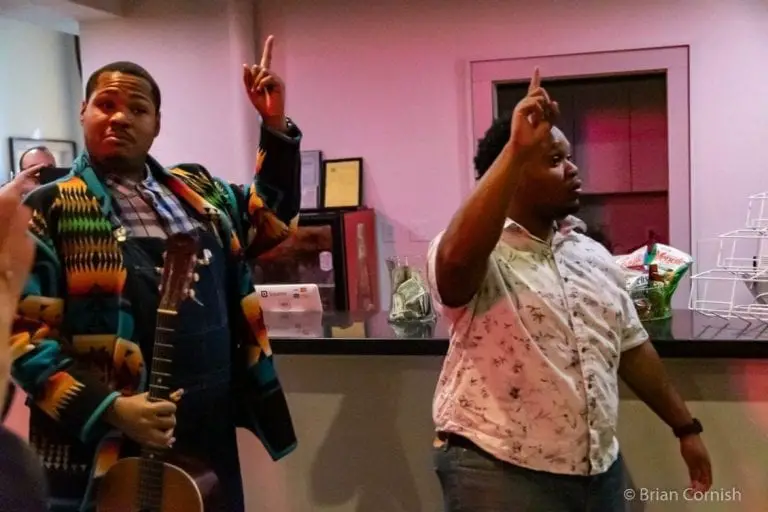 NYSMusic.com fans can hear Paxton and Willis at City Vineyard in New York City on Tuesday, November 19, tickets available here, and Thursday, November 21, at the historic Caffé Lena in Saratoga Springs, tickets available here.