A Cornell professor of music has discovered a dozen rare, unreleased songs by Lou Reed. Found on one side of a cassette tape from 1975, the songs are based on Andy Warhol's book, "The Philosophy of Andy Warhol (From A to B and Back Again)."
While conducting archival research at the Andy Warhol Museum in Pittsburgh, Judith Peraino of the College of Arts and Sciences said of the finding, "It sounds like he recorded them in his apartment with an open air microphone, just voice and acoustic guitar."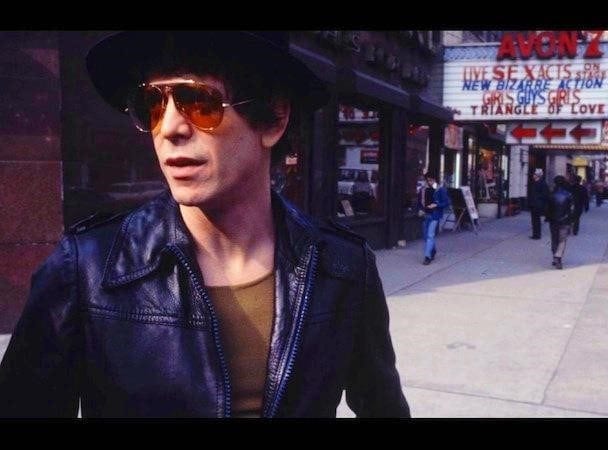 As reported by Cornell, Periano wrote a paper announcing her discovery, titled, "I'll Be Your Mixtape: Lou Reed, Andy Warhol, and the Queer Intimacies of Cassettes," published on October 30 in the Journal of Musicology. Five short segments are shared with permission from Lou Reed's estate, and the music can be found here.
Syracuse alumnus Reed had labeled Side 2 of the tape "The Philosophy Songs (from A to B and Back)." Side 1 of the cassette consists of songs dubbed from soundboard recordings of Reed's 1975 concerts. Peraino said her first reaction to discovering the cassette was "disbelief and uncertainty."
"The sound of Reed's voice on 'The Philosophy Songs' is very different from his live concert performances on Side 1," she said. But when one Warhol Museum staffer commented that Peraino had found an unreleased Lou Reed album, "that's when the excitement really hit. Such a discovery is rare, and it is certainly a highlight of my career."
The "Philosophy Songs" cassette is one of almost 3,500 audio tapes at the Warhol Museum, part of the extensive collection Warhol assembled of the sounds of his life. A critical source for Peraino's research was Bruce Yaw, a bass player who toured with Reed from 1975-76. Although he passed away in September at age 73, Yaw lived near Ithaca in the village of Sempronius. Extensive interviews and personal archive were shared with Peraino, which includes demo and soundboard tapes that she used to put the newly discovered cassette in context.
Peraino said that while demo tapes and soundboard recordings are not particularly rare finds, this is different.
"What makes this rare is the gift aspect of the tape," she said, "that Lou Reed intentionally created both a curated set of songs and a composed set of songs on tape meant only for Warhol. This is a harbinger of the mixtape culture and gift-giving that flourished in the 1980s and 1990s."
Peraino also unearthed a partial recording of the "Philosophy Songs" at The New York Public Library for the Performing Arts.
Peraino's extensive research into Warhol's archive and Reed's music has illuminated the story behind the unreleased songs. The tape, she writes, records "the entangled passions and psychologies of [Warhol and Reed's] decadelong relationship." Reed and Warhol famously collaborated in the mid-1960s, resulting in the multimedia Exploding Plastic Inevitable events and the album The Velvet Underground and Nico.
Their multiple attempts to start another musical collaboration in the mid-1970s is not widely known. Warhol first approached Reed to create a Broadway musical based on Reed's Berlin album. After that idea fizzled, Reed created the just-discovered tape of songs based on Warhol's latest book and his own latest songs and performances.
As such, the tape functions as an audio double portrait: One side is Lou Reed; the other side is Andy Warhol.
"Reed brought an experimental and literary sensibility to his songs, composing vivid and sometimes brutal portraits of complex characters in sound and words," Peraino said. "This tape from 1975 reveals an intimate side of Reed's musical portrait-making through a story that is his own, touching on his ongoing involvement with Andy Warhol and exploring the expressive potential of the medium of the cassette tape."