Albany, NY based band Glass Pony is dropping their debut self titled album today, November 2, on all streaming platforms. The seven-track album has head-bopping beats that make you want to get up and move. The four piece band made up of guitar, bass, and drums gets inspiration from everything in between the 60s and 90s, with influence from rock, punk, indie, and jam band genres, according to their bio.
The album starts with "Grover's Mill 1938," which is a groovy opener. With a runtime dropping in just under 9-minutes, it's a long listen, but one worth listening to. Its usage of multi layered vocals has a somewhat 'Pixies meets jam band' feel to it, that keeps you entertained throughout.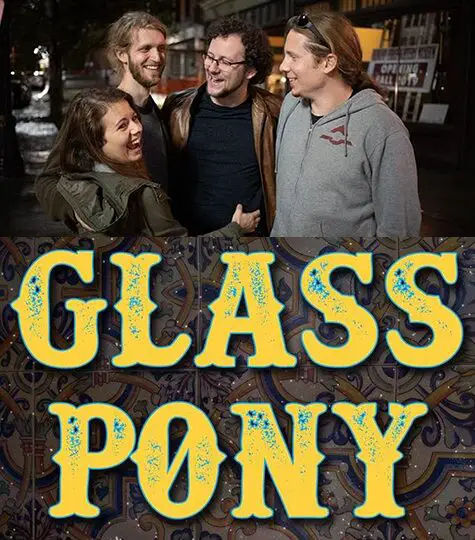 If you aren't into songs long songs, Glass Pony might not be the band for you; about half of their songs hit in the 8-10 minute mark and take their time to get in the groove with long intros and outros. Their second song on the album, "Swing That Maximus" has a full two-minute instrumental intro. With tempo changes up the wazoo throwing the listener from dance-y beats that make you want to get up and boogie, to slow sections you would barely move your body, they are definitely the type of band you can let loose to live or shamelessly-groove-to on your daily commute. Glass Pony brings you out of the mundane with some chaotic, yet systematic rhythms and beats that make Glass Pony one of a kind. 
Shorter songs like, "Too Close To The Sun" (under 5 minutes), follow suit with their routine guitar riffs, solid beats and smooth tempo changes. Glass Pony is a band to keep an eye on, with this solid album in their arsenal.
Key Tracks: Stardust, Grover's Mill 1983, Too Close To The Sun.
Listen to Glass Pony on CD Baby or Apple Music.
Their album release party is on November 2nd at the Parish Public House 388 Broadway Albany, NY 12207.
Doors are at 7 PM with the show starting at 8 PM.
For more information visit Glass Pony's website.