Terrorbyte performed an epic Halloween show at The Lost Horizon in Syracuse last night. Performing  most of their catalog, fans were treated to an excellent set with high energy and some chaos.
They took the stage dressed in their usual masks as a taser got the crowd fired up into a frenzy, chanting "TERRORBYTE" as some of the members began climbing up on the wall. Their stage presence will just draw you in as there is so much going on at once. Whether it's one of the members tasering another, or someone hanging from the ceiling – there is always something crazy happening at a Terrorbyte show.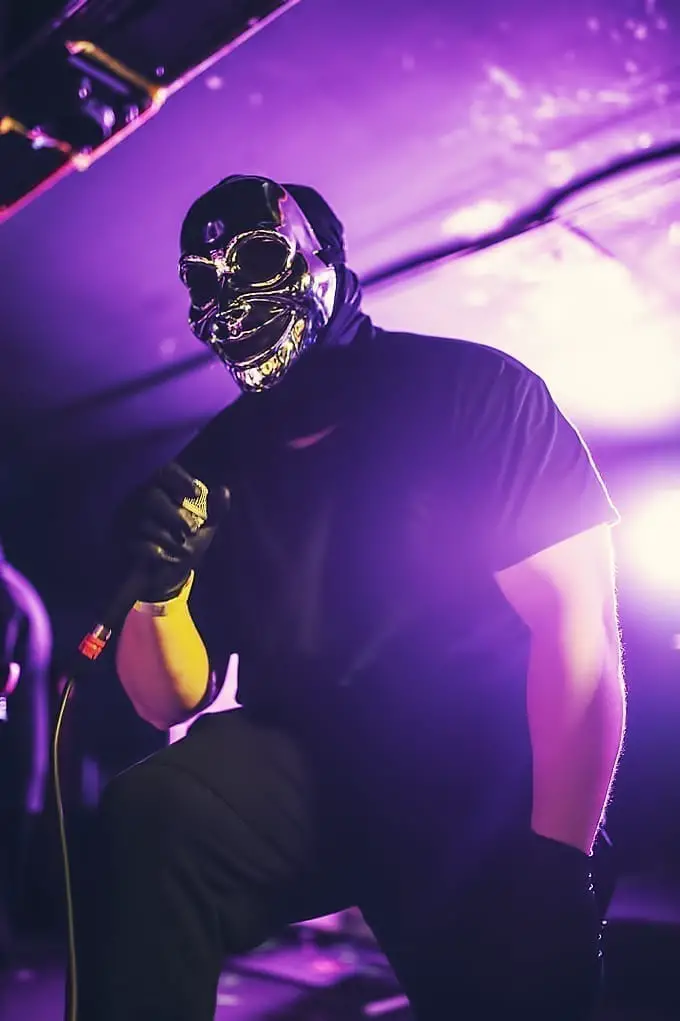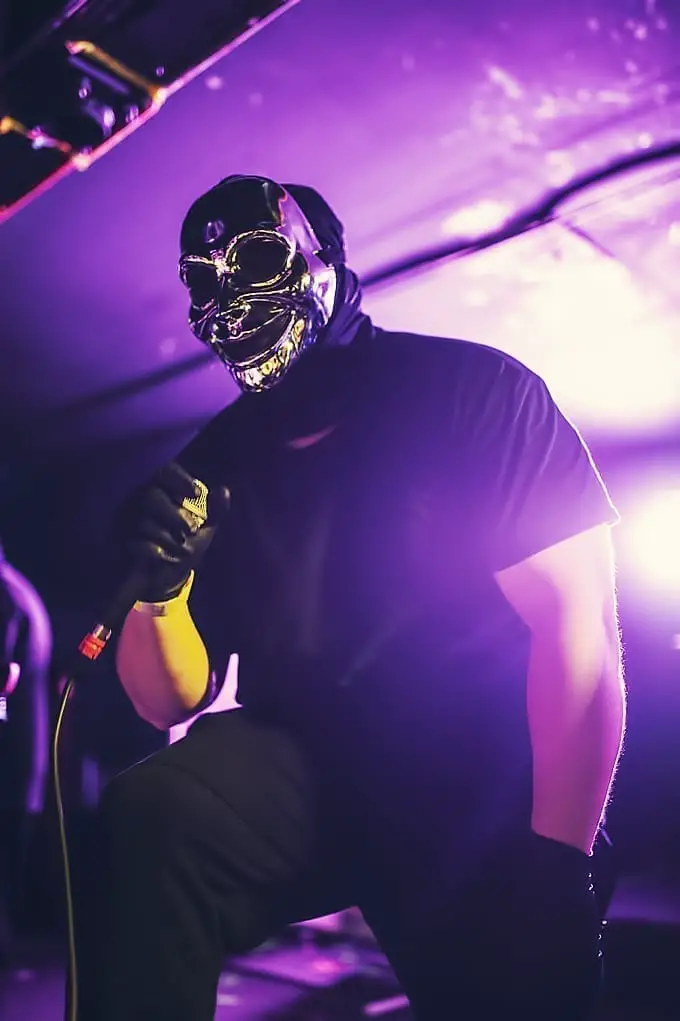 Playing roughly an hour, their set was non-stop, high energy, "in your face" metal. There was little break in between songs as the band flowed so well, only stopping a couple of times to give some insight into their songs. "Gravitational" was dedicated to a late friend of the singer, and he took some time to speak on dealing with issues of depression and suicide.
Finishing up their set, the crowd demanded another song as everyone in the venue was chanting, "One more song!" Terrorbyte obliged and performed a crushing version of "Shooting Star" which had everyone going nuts.
Terrorbyte is a "must see" band based out of Syracuse that has made some huge waves in the metal word. During the performance of the show, Terrorbyte mentioned their upcoming album which has been highly anticipated, is currently being worked on, and expected to be released in the near future.