IDLES released their heavily acclaimed LP, Joy as an Act of Resistance, back in August 2018, and the band has been on a meteoric rise ever since. Before the official release, IDLES were playing the intimate Rough Trade NYC, and this past week saw the boys from Bristol playing their biggest headlining show to date at Terminal 5.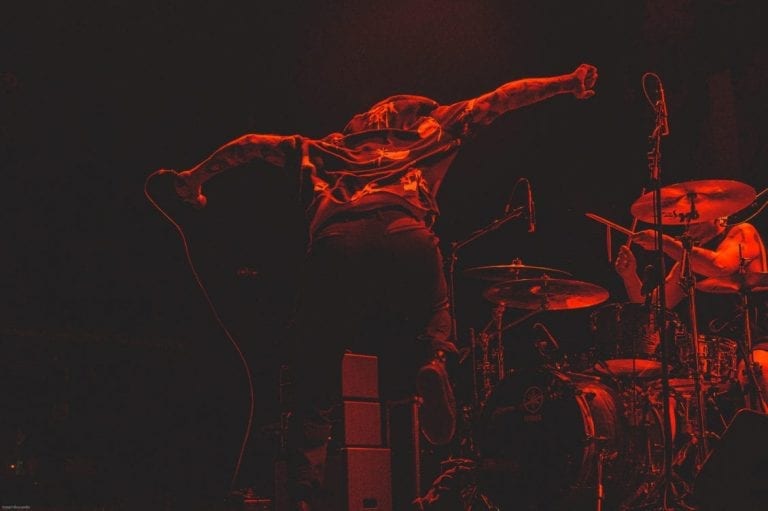 This leg of the tour wrapped up with four shows in the Northeast, all supported by Preoccupations, who also released an excellent album last year, New Material. Their moody post-punk was a perfect appetizer to the show. The nine-song set spanned all four of the band's LP releases and included both New Material singles, "Espionage" and "Antidote." The set finished on a heavy, psychedelic note with a lengthy rendition of "Select Your Drone."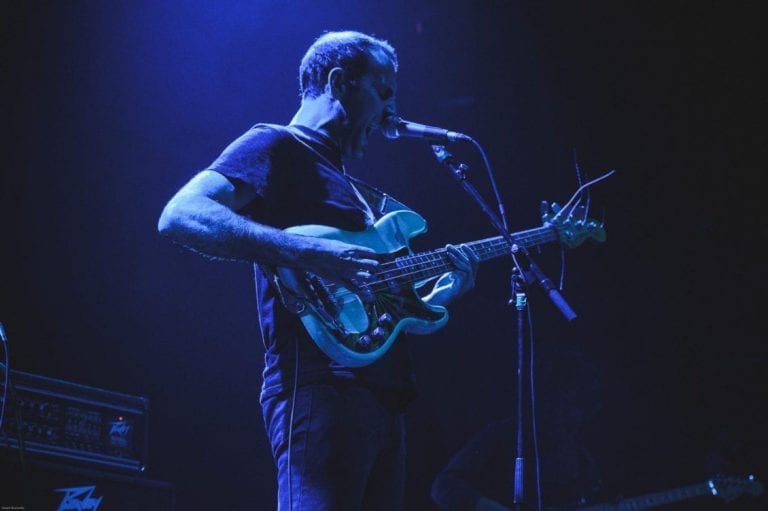 The moment Preoccupations left the stage, the buzz in the room skyrocketed. The anticipation was humming from the crowd as they shouted "We Want IDLES!" The crew was trying to ready the stage. From the moment the lights dimmed, until the last notes were played, the crowd was fully engaged, sending a steady stream of crowd surfers toward the stage. Several times guitarists Mark Bowen and Lee Kiernan took their turns stage-diving and floating atop the crowd all without skipping a beat.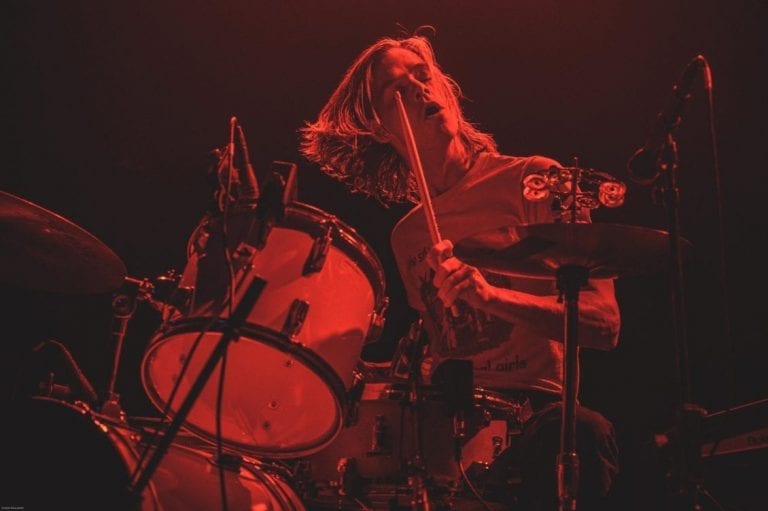 Regardless of how animated and aggressive both the audience and band seemed (there was a 'wall of death'), the central message from the band's music was never lost: compassion for everyone and community. From frontman Joe Talbot thanking security for the job they were doing, to the various messages of inclusion and respect in many of their songs, this sentiment was prominent throughout the night.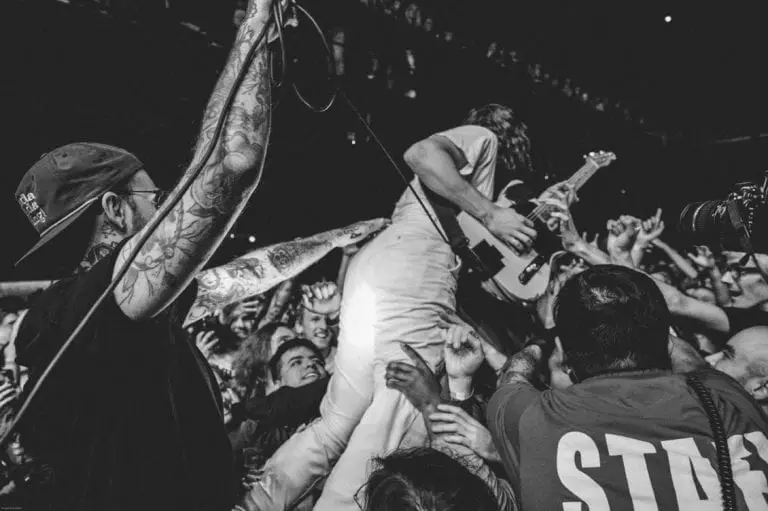 IDLES seemed to be racing through their 16 song set, but that was just a testament to the enormous energy behind their performance. Forgoing an encore, Preoccupations joined IDLES on stage to take part in a chaotic rendition of "Rottweiler," with the drum set slowly being torn apart and cymbals crashing all over the stage.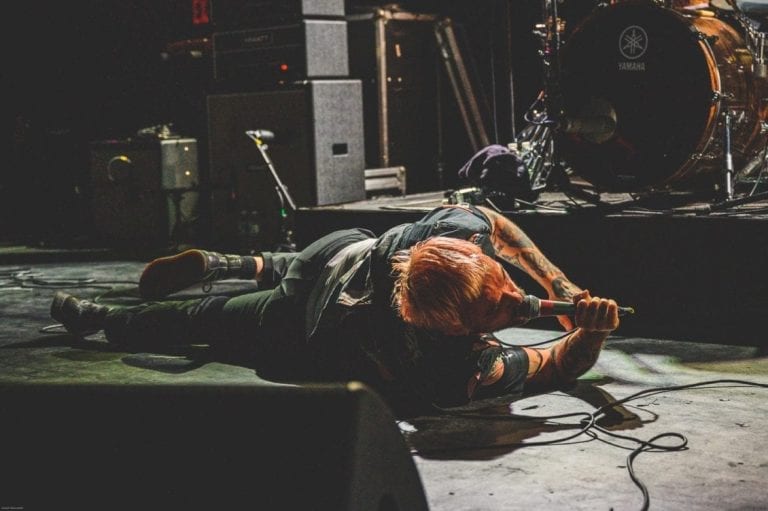 The band has also just announced a new live album, A Beautiful Thing: IDLES Live at Le Bataclan, recorded in Paris in December 2018 and out officially December 6, 2019. The live album includes tracks from both of the bands studio LPs, and is a self-contained statement about unity and love. The band will be playing shows in the UK in December, with festival appearances scheduled for next Spring.