Folkfaces will hold their second annual music fest this October 3-6 at Cherry Hill Campground in Darien Center, NY. The four-day event boasts 42 local and touring acts from a plethora of different genres, with an emphasis on original American roots music. The festival will also include vendors, food, art, workshops, games, raffles, bonfires, late-night jams, camping, yoga, and more.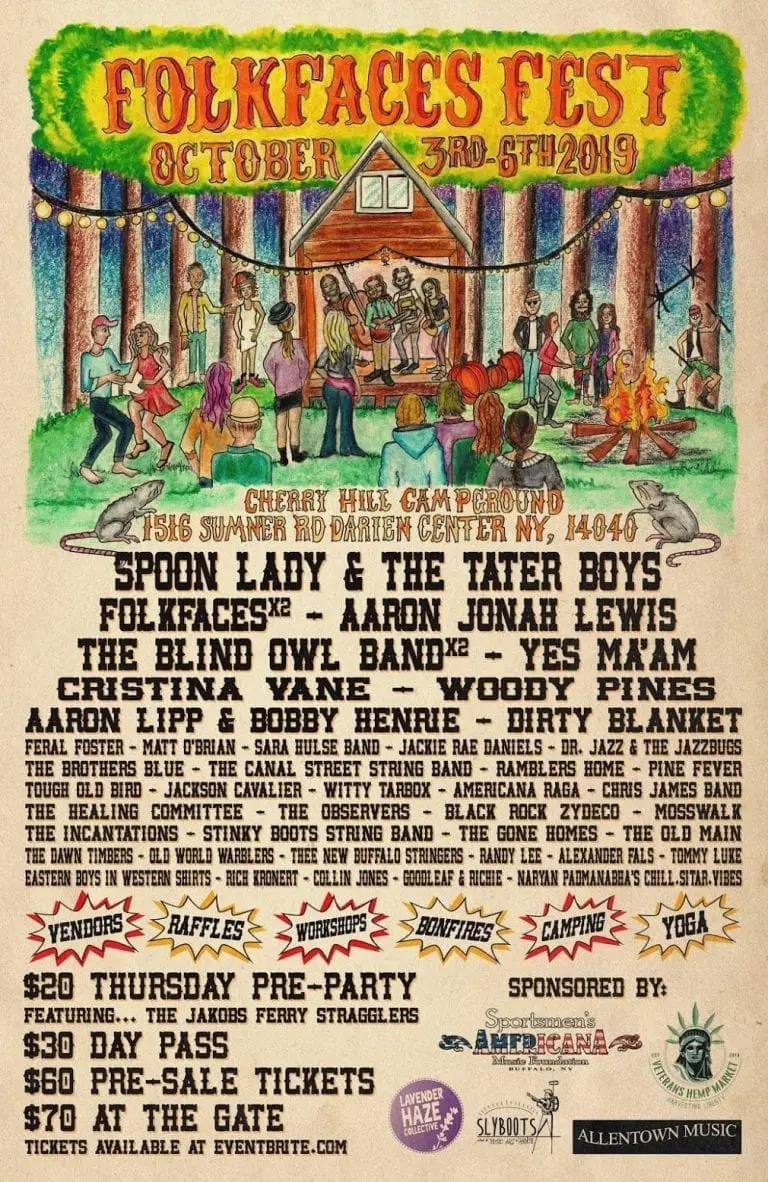 The festival kicks off on Thursday, Oct. 3 with early set-up and a pre-party featuring Pennsylvania bluegrassers, the Jakobs Ferry Stragglers. Friday through Sunday, music will start at noon and run until midnight or later. Headlined by Spoon Lady and the Tater Boys, these American roots musicians are a YouTube sensation and busking extraordinaires from Asheville, NC. Abby (Spoon Lady) met up with Folkfaces on their 2018 spring tour and became fast friends. She'll bring her spoons and some friends (The Tater Boys) to play with, and also giving a Spoons workshop.
Other notable acts on the festival bill include folk multi-instrumentalist Aaron Jonah Lewis, two sets by Adirondack freight train stringers The Blind Owl Band, NOLA buskers Yes Ma'am, delta blues-inspired slide guitarist Cristina Vane, down-home folk swingers Woody Pines, roots/Americana/old-time multi-instrumentalists Aaron Lipp & Bobby Henrie, and Finger Lakes-based bluegrassers Dirty Blanket. Not to mention, two sets from Folkfaces.
For more information on Folkfaces Fest in Darien Center, visit the event's website or Facebook event.