The Old Great Lakes is a captivating collection, brimming with the beautiful verse and evocative arrangements Tough Old Bird has become known for. However, this work transcends everything they've done, pioneering beyond the confines of traditional folk. Tough Old Bird is the moniker taken on by brothers Matthew and Nathan Corrigan.
Inspiration for The Old Great Lakes came from a lot of sources: the environment, literature and a lifetime of music appreciation. As the name implies, The Old Great Lakes was shaped by an innate love for geography and environment. Matthew and Nathan have toured quite a bit over the last few years, but their music has always been deeply affected by their Western New York roots. 
"We grew up in a little one-stoplight town called Fillmore, NY, and that environment definitely found its way into a lot of our music," said Nathan. "But I think where we grew up probably had less of an influence on this album than on our previous ones. Our music has always felt pretty rural, but this, to me, is more of a city album. I imagine it taking place in more of a rust belt setting – places like Buffalo and Rochester."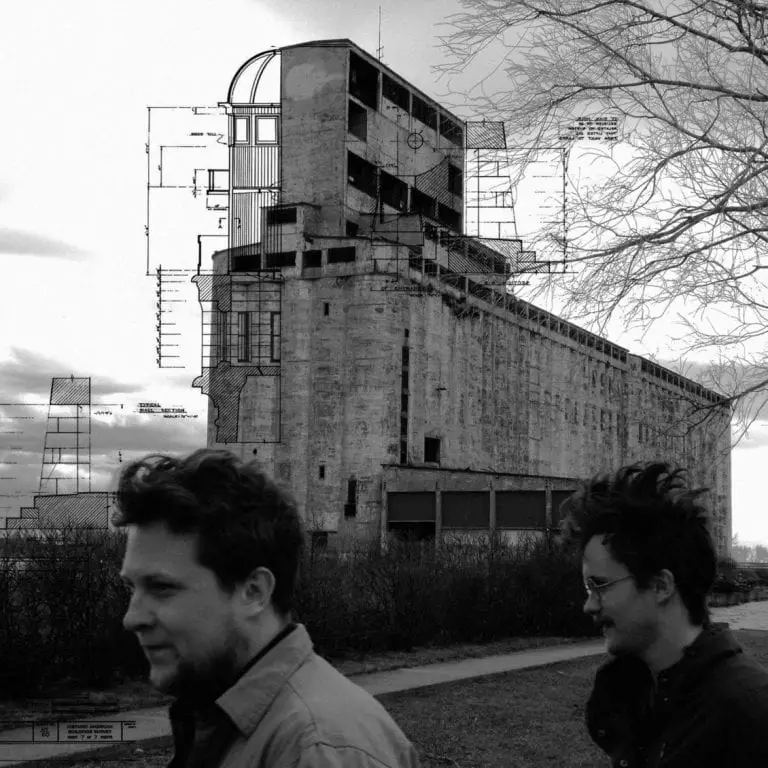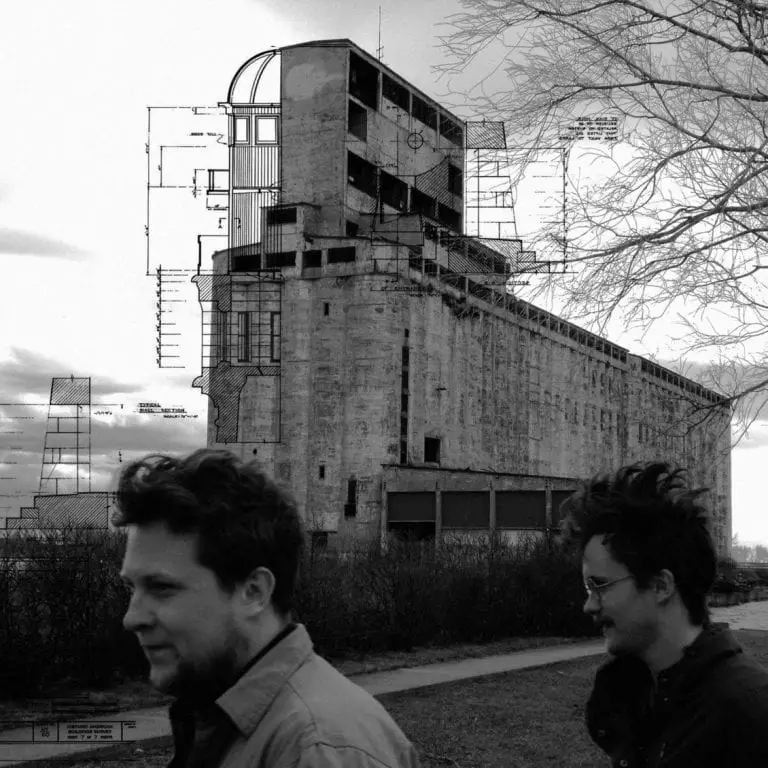 Listening to the album it's easy to pick out references to a post-industrial backdrop. The percussion in some songs drone on like the trip-hammers of the old mills. And when they sing about a woman in the snow in the alley, one can feel the unyielding cold of New York winters seeping into your bones. 
Don't be mistaken, thinking this is a period piece. The songs have a timeless quality about them, and could just as easily be set a hundred years ago as they could today. This comes in part from being steeped in diverse influences from bands ranging in genre – from rock to country, and from the beginning of recordings to the present. 
Our parents had a huge record collection and started us out on bands like The Beatles, The Moody Blues, Squeeze, or John Prine… I remember our dad calling me downstairs once and we sat and listened to The Wall by Pink Floyd straight through.

Matthew Corrigan
"Growing up I felt like a sponge for new music," he continued. "My teachers showed me Pearl Jam and The National. My friends got me into Iron & Wine and The Avett Brothers. I think I listened to R.E.M. for two years straight in high school."
These influences shine through on this album. Whereas their previous work has more of a traditional feel; this time they incorporated more diverse sounds and techniques. The songs carry on the traditions of Americana, but there's more willingness to take chances on this album – a quickening sense of adventure and risk-taking. It veers away from the expected.
"We wanted to create something new," explained Matthew. "Nathan and I both had a vision for what we wanted for this album that dates back several years. We both knew we had to create a certain environment that these songs inhabited, and that environment was different than what we had created before." 
Nathan added, "We were a lot more open to electric instruments on this album – electric guitars, keyboards, effects – and more ability to use those things than we had the last time around. I think we've had a tendency in the past to think of ourselves as a folk band, and with this album I think it was more important to be open to anything, and not worry about what genre it was or whether it sounded like some abstract idea of how we were supposed to sound."
A cohesive concept achieved through the use of repeated motifs and musical phrases make this more than just a collection of tracks. There are melodies that repeat throughout the album, tying the songs together. And the lyrics contain a narrative arc, a sonic novella complete with setting and a cast of characters. 
The Great Lakes themselves are the most pervasive symbol on the album, they appear in every song in some form. They aren't the direct subject of any given song, but are placed in the background as an unchanging setting for all of these human stories to take place. They have battered shorelines, sunken ships, lighthouses, and hold watchmen and lost sailors, but they steadily churn and rest at the edge of every city and landscape and story. I feel that they passively narrate the emotional arc of the record.

Matthew Corrigan
The musical composition adds to the emotional tug of the album. From the triumphant horns to the maudlin violin, the soundscape mirrors feeling behind the story of each song. They called some friends, old and new, into the studio to execute their vision for the album. Jay Corwin was on upright and electric bass. Charlie Caughlin, of The Brothers Blue, played fiddle on two songs. Sean Ebert from The Fredtown Stompers played trumpet on a couple. And Marty Benzinger played drums. Matthew credits these musicians with bringing the songs to a whole new level.
---
Matthew and Nathan went with a new producer this time. They met musician/recording engineer Brent Martone through the Buffalo music scene. Last winter, they got together to turn the vision for The Old Great Lakes into a reality.
"He did a great job of getting us to push ourselves, but without ever steering the record in a particular direction," said Nathan. "He also has a lot more know-how when it comes to effects and electronic stuff, so we would try to describe how we wanted something to sound and he would be like: great, here's five ways we can do that!"
Matthew added, "I think he understood the songs from the start which created a very freeing environment to work in, no idea wasn't worth chasing. Brent also challenged us musically and conceptually in ways that we had never been before. Every song on the record benefited from honest critique and deconstruction."
The resulting album marks a milestone in their progression as musicians. It builds upon everything they've done so far. 
"Every album we've worked on has expanded our knowledge in some way," said Matthew. "Gambling Days taught us how to work in a studio, Beasts taught us how to flesh out arrangements and put together a batch of songs that was thematically cohesive. All that experience was carried over onto The Old Great Lakes. That being said, there were also several times on this new album that we purposefully rejected things that we had done before."
"In terms of lyrics, every song is a push to write a better song than the one before," he continued. "Every song is a lesson in how to use language."
Listen to The Old Great Lakes, which is out now. You can purchase it on CD or digital download on their website. Follow them on Facebook and Instagram. Tour dates to be announced soon.