Photos by Jamie Huenefeld
Bowlive VIII's final night brought a full house of great musicians alongside Soulive for "Family Night." The special guests included Dan Mayer (guitar), Sam Kininger (saxophone), James Casey (saxophone) and Brian Thomas (trombone). Soulive's lineup includes Eric Krasno (guitar), Alan Evans (drums) and Neal Evans (organ, bass keys, clavinet).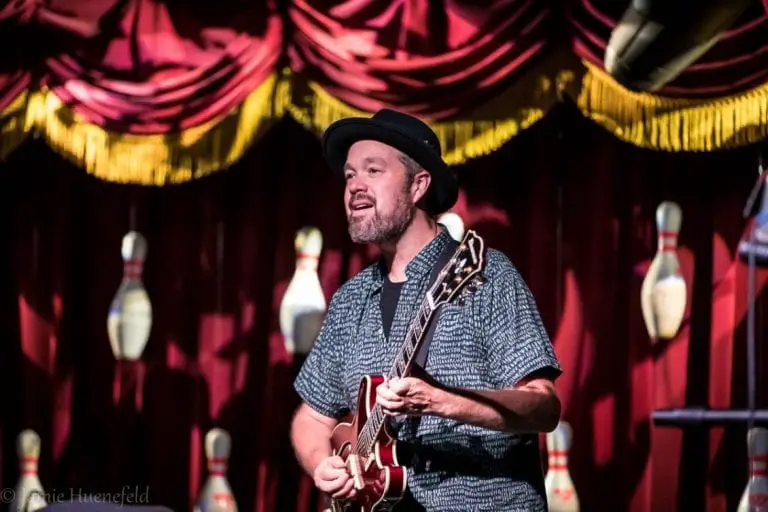 The evening began with the core trio from Soulive who delivered a sweet instrumental version of The Beatle's "Revolution." "Bubble" was up next, from 2007's No Place Like Soul, followed by "Spark." The vibe then quickly charged as saxophonist and frequent collaborator Sam Kinninger joined the band on stage. He sat in for "Hurry Up… and Wait" (Doin' Somethin), "Rudy's Way" (Get Down!) and "Liquid" (Next). The horn section increased by two at the end of the set as James Casey and Brian Thomas joined the party for a deliciously funky "Tuesday Night Squad."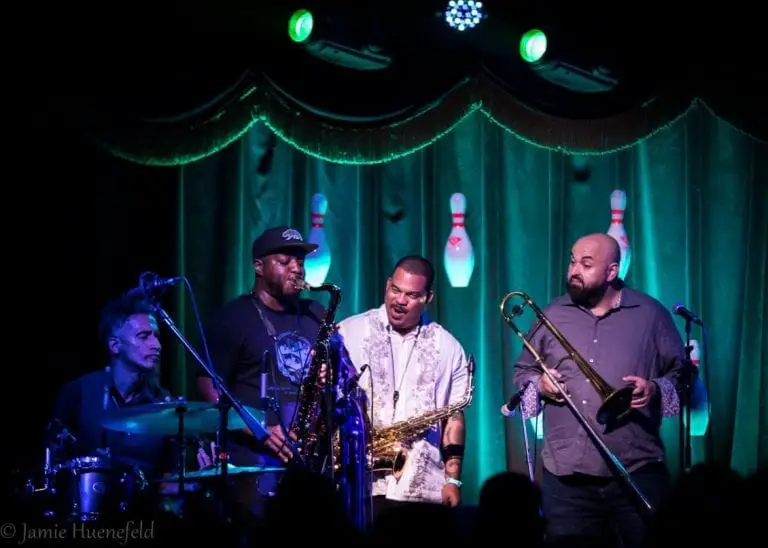 Set two raised the bar as guitarist Dan Mayer, from Star Kitchen, added another strong guitar presence on stage. Krasno announced that Dan Mayer "is one of my favorite guitarists." The quartet opened with "Curse Lifter," followed by a stellar instrumental version of Jimi Hendrix' "Manic Depression," showcasing the talents of both guitarists. The horn trio then joined the squad once again and delivered a funky "Backwards Jack." Mayer left the stage and the sextet rolled on with "Up Right," "Hat Trick," and "PJ's". The set closed out with "Canonball," another Doin' Something track. Mayer joined the stage once again for the encore of "Flurries" which included audience confetti. All seven musicians took a bow, and wrapped up another successful Soulive residency at the Brooklyn Bowl.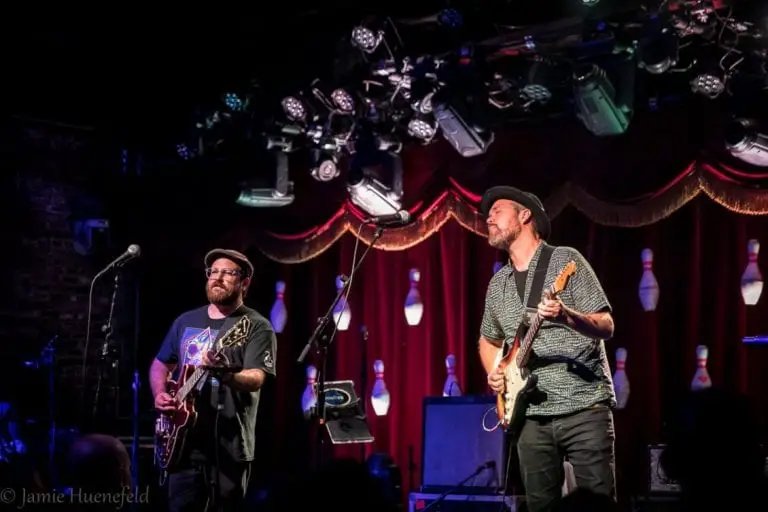 Setlist
Set One: Revolution, Bubble, Spark, Hurry Up… and Wait^, Rudy's Way^, Liquid^, Tuesday Night Squad^%
Set Two: Curse Lifter*, Manic Depression*, Backwards Jack*^%, Up Right^%, Hat Trick^%, PJ's^%, Cannonball^%
Enc: Flurries*^%
Notes:
^with Sam Kinninger (sax)
*with Danny Mayer (guitar)
%with James Casey (sax) and Brian Thomas (trombone)