If you're ready to step off the beaten path of musical genres, let Vacation Daze be your tour guide. The Rochester band's latest release, The Upswing, leads the listener on a voyage through a fusion of sounds, to a place where the lines between pop, jazz, and prog rock blur seamlessly. Your destination? An exotic clime brimming over with effervescent sonic euphoria.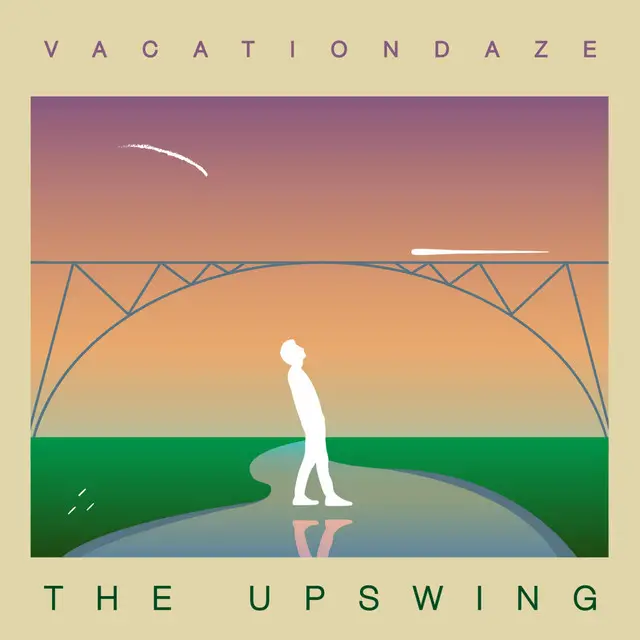 The Upswing starts with a twinkly, jazzy composition, over which vocalist Ian Egling sings about not conforming to norms and expectations. "I am no one's open tab," he declares early on in the song. The album then meanders through aural explorations, soaring to the heights of alt pop in "Faberge" and delving deep into some funky soul in the jam "It's a Comet."
The dreamy guitar notes opening of "Tin Can Telephone" set the tone for the nostalgic verses about first love. "But I still see you in my dreams sometimes like some ticky-tacky tin can phone / Strung up high from the window pane of a future that I'd never know."
At about this point, it becomes apparent that this is not only a journey of sound, but also a spiritual foray, a vantage point from which to see the past but also turn to what's on the horizon. In "Magic Mirror," Egling sings about how easy things were in the beginning, "Then it's one thing leads to another / And it becomes the common cure that ails you / Do you want to know who you are?"
When you're ready to take a sabbatical from the norm, seek out The Upswing by Vacation Daze on Bandcamp and Spotify. The album was recorded at Rochester's Wicked Squid Studios, with Vacation Daze album art by Kitty Box Press.