Colter Wall travelled from Saskatchewan in southwestern Canada to grace the stage in Ithaca on Saturday night. Though he had no problems connecting with the sold out crowd. Songs centering around cattle branding, ranching and rodeos were cut with more universal themes like love, friendship, trains, cars and motorcycles.
He arrived to the stage alone with his guitar and his cowboy hat, appropriately opening the set with the old cowboy song, "Old Paint." He continued with a more modern tale of his own making, "John Beyers." His voice, a resonant baritone, is rich like a finely aged whiskey (aged just 23 years in this case) and had a strong presence that echoed throughout the room. Though, possibly, the echo was from the audience, who exuberantly sang along, to each other, to the stage or to themselves.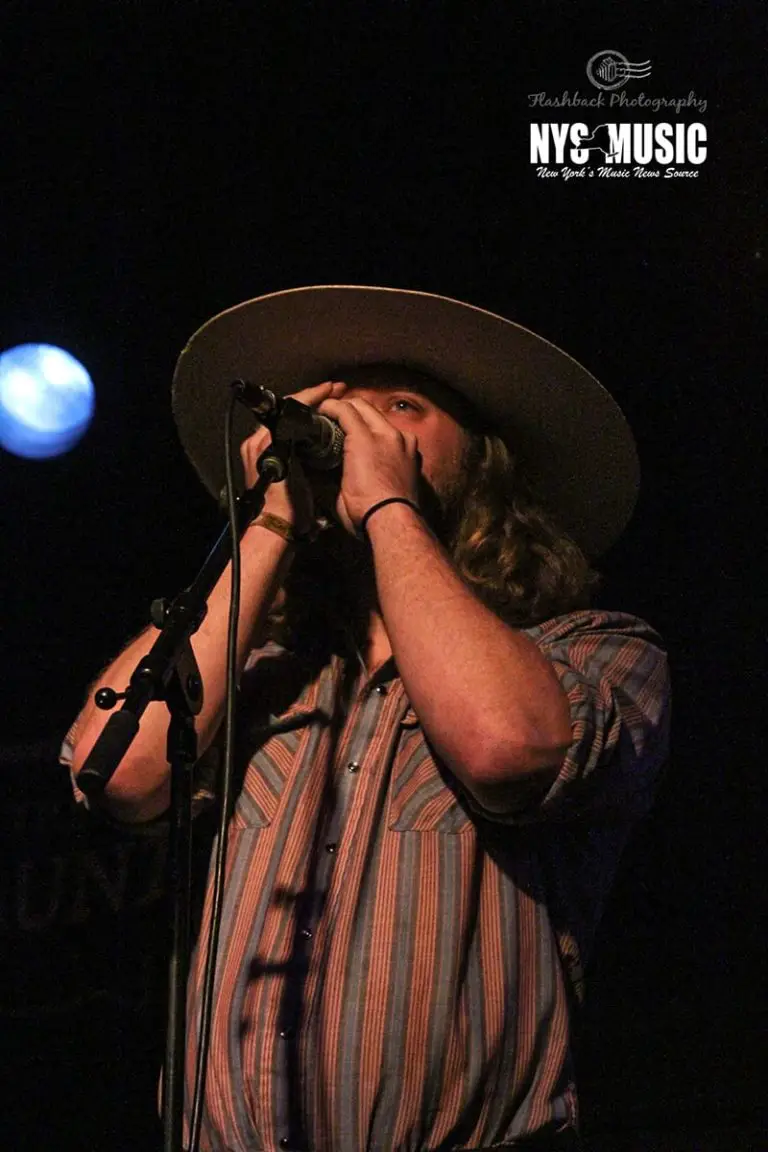 A few songs in, Wall's band joined him on stage. Together a quintet, pedal and lap steels, harmonicas, drums, and bass joined him and his guitar. Each brought their own character to the mix. There was an entire arsenal of harmonicas, and even a jaw harp, to match the mood of every tune. The pedal steel's howls and whirls intermingled beautifully with the harps in an unexpected and somewhat unusual combination. The steady bopping red and gold paisley covered bass and swinging and tasteful drums held it all together perfectly.
The set was filled with songs from last year's release. Songs of the Plains, and 2017's Colter Wall. The tried and true, the ones everyone knew, were tossed in with something new, like "Western Swing and Waltzes" and also some much older selections, like covers of Ramblin' Jack Elliot's "Railroad Bill" and Townes Van Zandt's "White Freightliner Blues." No matter their age, coming through the voice of Wall and with the skill of his backing band, it was all sounding great to the adoring crowd.
Fellow Saskatchewans Kacy and Clayton warmed up the evening. The two cousins played a short set of lovely folk songs but were unfortunately competing with a rowdy crowd anxious to sing and dance to the main attraction. The subtle beauty of their voices and guitars was no match for the clanging of glasses and boisterous barroom conversations, but attentive ears were rewarded with another example of Canada's increasing and ironic grip on the Americana genre.