Upstate New York singer/songwriter Ian Flanigan today debuts his single "Picture You," produced by three-time Grammy winner Justin Guip (Levon Helm, Hot Tuna). Flanigan's songwriting features husky vocals and evocative lyrics that highlight the rural landscapes of his compositions.
"Picture You" seamlessly weaves intricate acoustics and lyricism across supportive cello arrangements and skillful percussion. The song in its entirety is concise, persuading the listener to play it on repeat.  "When the world feels like it's about to break…" the melodious bridge sings out to the listener "…I picture you," illustrating the comfort in familiarity—a feeling the listener will become familiar with after falling in love with "Picture You."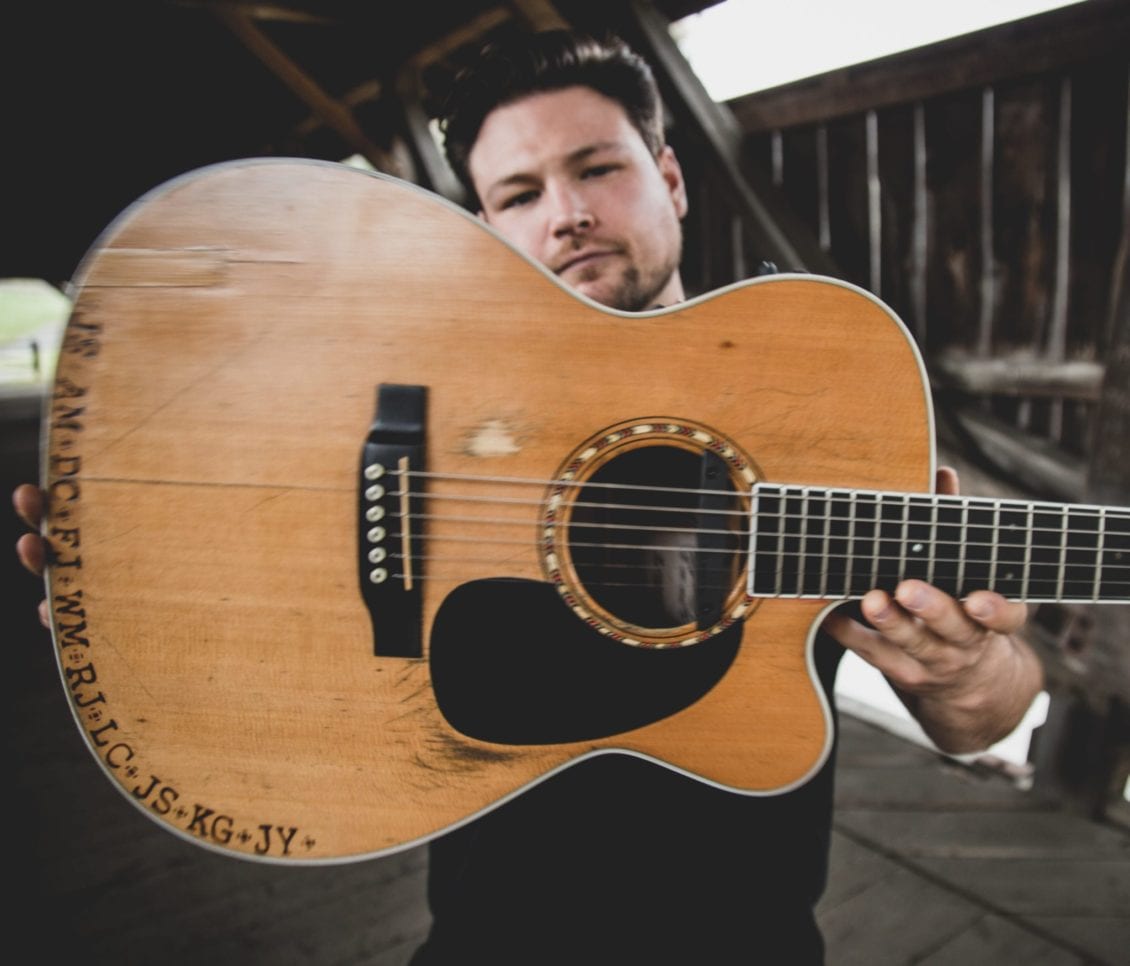 Flanigan's sound — an eclectic blend of progressive folk and percussive finger-style — is reminiscent of the road less traveled, paved with poignant lyrical truths of his past. Ian is a celebrated Kerrville Grassy Hill New Folk Festival finalist, and Emerging Falcon Ridge Folk Festival Artist.
Flanigan has had the pleasure of sharing stages with Corey Glover (Living Colour), Sean Rowe, The Pedrito Martinez Group, Session Americana, Chris Knight, and Dwight Yoakam. Follow Flanigan on Spotify and Facebook, and listen to "Picture You" and watch "Give Me Color."
three more words