Just in time for the impending summer heat comes the revival of the generally unappreciated sound of surf rock, unless you're Quentin Tarantino. Then, a track off this album will likely wind up on your next movie, shot in glorious 70mm film. The Abyssmals are treading new water on their sophomore album as they explore a surf rock sound. The genre is very cut and dry – a good majority of the top surf rock songs of the 1960's did have a similar feel to it.
But The Abyssmals try to break out of the mold by mixing in new flavors, both modern and classic. Where would someone listen to something like this? Hard to say. A slow cruise with the top down on a blistering, mid-July heat wave? Tiki bar party, perhaps? The tone of surf rock isn't what people call uplifting either. It's odd that it's associated with relaxing at the beach at all. Nevertheless, it's timeless sound, and The Abyssals have thrown a unique spin on the genre while flaunting their mastery of the quintessential sound of California's beaches circa 1960.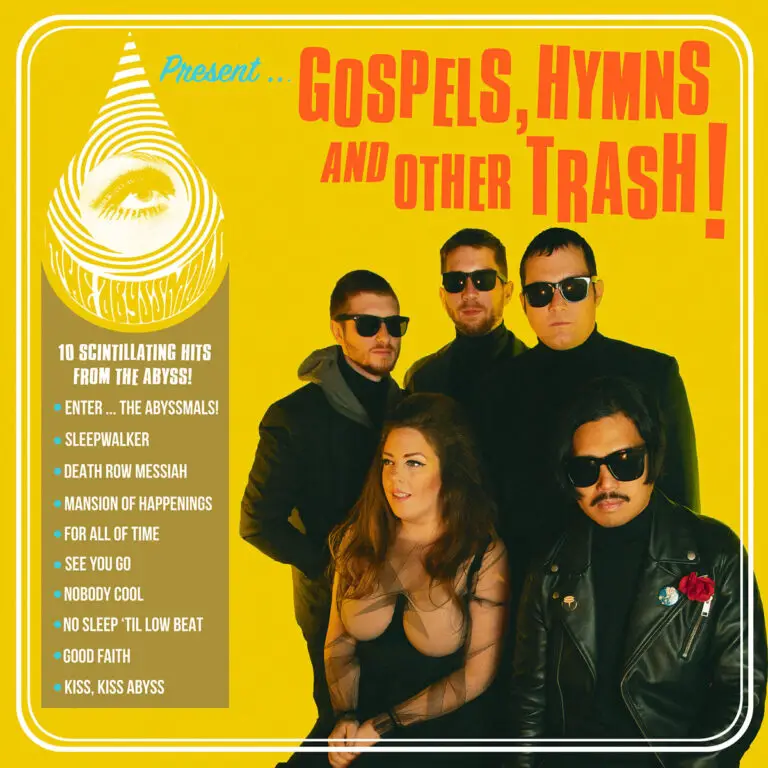 The album is good fun. It won't be in the Billboard Top 40 list anytime soon, but it could strike a chord with lovers of surf rock, grunge, psychedelia and even folk. The Abyssmals experiment with a several types of surf rock fusion, each of which has a natural and palatable feel to it, although the influence of grungy, darker tones can be found in almost every track. The album has a very familiar sound, but is also still very unique and almost indescribable. Listeners can pick out influences of anything ranging from Dick Dale to The Beatles, even Queens of the Stone age.
Listeners can enjoy a mainstream, stereotypical surf rock sound like in, "Enter… The Abyssmals!" and "For All Time." Quintessential instrumentation will drop listeners right into the bench seat of a '37 Split Window Ford, racing to Bikini Beach. Modern recording tactics keeps the sound recognizable but modern and tasty.
But dive deeper and listeners will find a more unique blend of their influences. Songs like "Sleepwalker" and "See You Go" are built upon surf rock basics but are laced with psychedelia and indie. At this point, their sound is that of The Beatles meets The Black Keys. Lackadaisical vocals from Jarpon Reyes and Bob Forget are coupled with washy but sturdy instrumentation creating a unique atmosphere and a throwback to simpler times.
This will be fun to see live and there are plenty of opportunities to do so. Check out their Facebook events page for the full list of dates and try to catch them in New York and Massachusetts area where they'll be spending the majority of their time. The album is up for download on Bandcamp and available to stream on Spotify and Soundcloud.
Key Tracks: For All Time, Sleepwalker, See You Go