Stephanie J Bartik steph@NYROCKSTARPHOTOGRAHER.com
Last Pharaoh screamed out melodic power/progressive metal and neo-classical music at Orange County Choppers on Saturday night which left the crowd roaring for more. Influenced by Iron Maiden, Saxon, and Queensryche, Last Pharaoh was signed by Pure Steel Records in 2018. Their first album, "Mantle Of Spiders", was released last year on September 21. After their 'blowing off the roof' rendition of "Bark at the Moon," they treated the crowd to their soon to be released "Intruders" as their last song of the night (which will be on their new album and first single).
The four band members each bring a rocking history of their own and combine to a fantastic blend of guitar riffs and metal screams, Ron Toth on guitar, Michael James on bass, Ed Shelinsky playing drums, and Tommy Santangelo performing on vocals. They are based in the Hudson Valley, however, they will be coming to the Albany area at Chrome in Waterford, NY on May 25. Look for their music on Spotify, YouTube, Apple music, iTunes, Amazon, and of course, your local record store.
Setlist: Into the Darkness, The Headless Horseman, Jekyll and Hyde, Desert Dreams, Deadly Dreams, Machinic Non-Conscience, Slave to the Kill (The Son of Sam), Mantle of Spiders, Psychohouse, Bark at the Moon, Intruders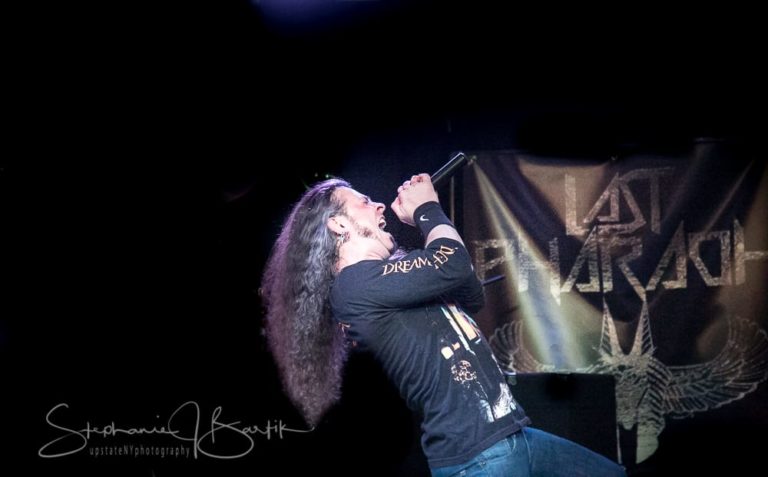 Michael James

Ron Toth

Ed Shelinsky

Tommy Santangelo

Michael James

Tommy Santangelo

Ron Toth

Tommy Santangelo