Amoramora might be the new kids on the block in the jam scene, but these rocky mountain boys are becoming quite the road warriors, where they are gaining more and more momentum through an unbreakable comradery, as well as great musical talent and exploration. Their 21-date spring tour is coming to a close, with stops in St. Louis, Cleveland, Nashville, Macon and New York, performing at the infamous Cutting Room on April 6, 2019.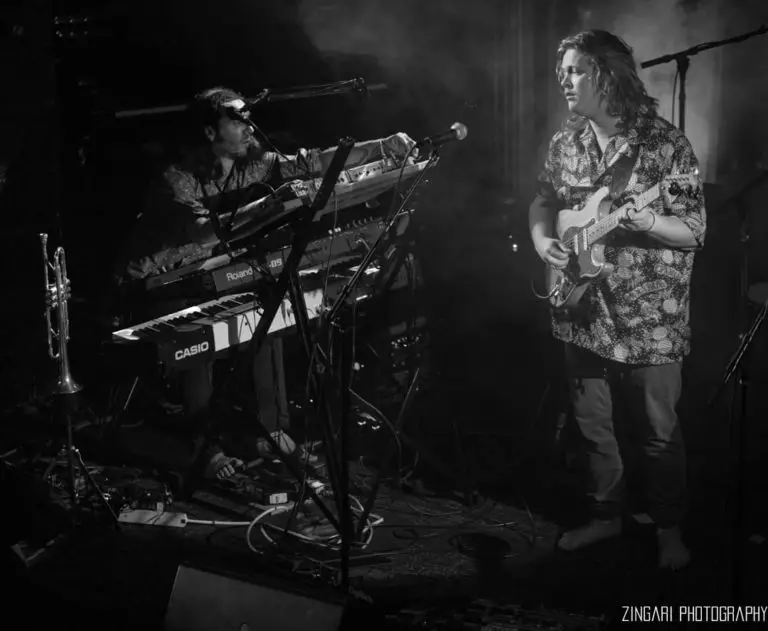 This quartet consists of Danny Evans on guitar and vocals, Eric Levine (bass/vocals/trumpet), Michael Lenssen (trumpet/EWI/keys/vocals), and Tyler Hobbs (drums/precussion/vocals). Amoramora blends Funk, bluegrass, jazz and African Highlife, with a main theme of positivity guiding their sound. The band has a great commitment to consistently changing setlists and expanding their extensive catalog of original material.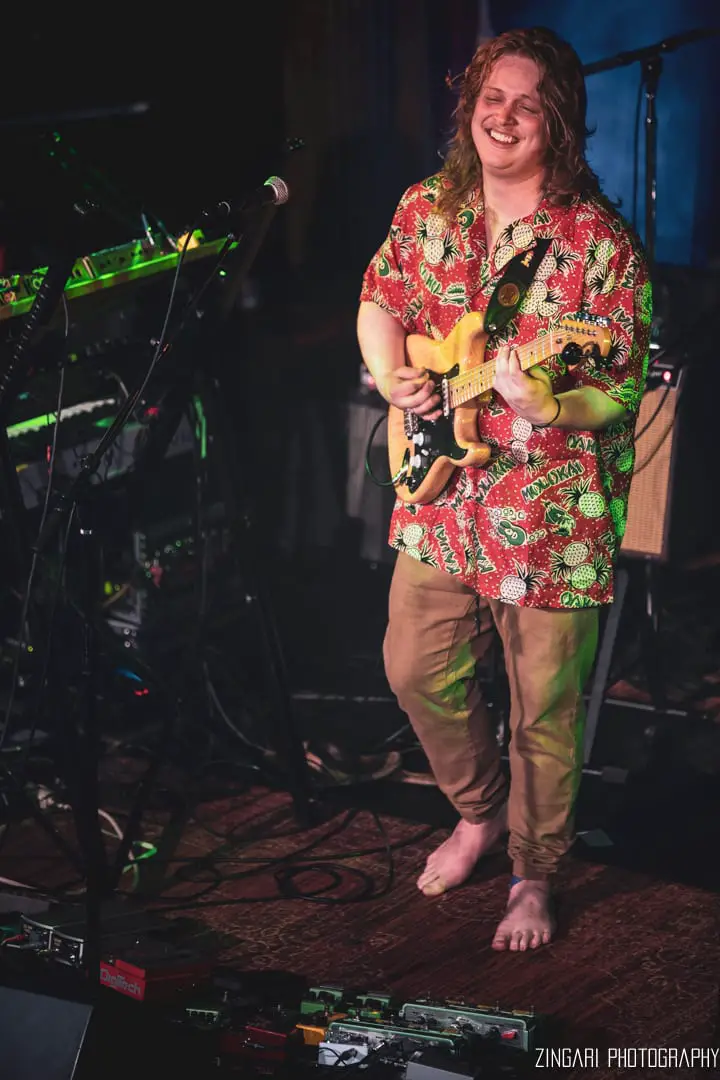 ---
Zach Belfer: How would you describe Amoramora to a music fan that has never heard of you before?
Danny Evans: It's like a s'more – crunchy, warm, melty and tasteful. 
ZB: How did you come up with the name Amoramora?
DE: To us it means More Love. It's a made up word inspired by a pet snake we knew in college. 

ZB: What venues would you like to play that you haven't played yet?
DE:Too many great places to pick one… but playing the Brooklyn Bowl or Capital Theater would be pretty mind blowing.
ZB: What was your favorite memory of this tour?
DE: I think that our show in Cincinnati on April's Fools Day was one of the most creative and dynamic shows we have ever played. It was seriously fat, with tons of tease and laughs throughout. 
ZB: Tell us a fun fact about Amoramora, that fans wouldn't know about. 
DE:Both the bass player (Eric Levine) and the keys player (Michael Lensse) have a degree in Jazz Trumpet. Eric went to University of Colorado and Mike went to University of Miami (FL). 
ZB: Where can we find your music? 
DE: Bandcamp, Apple Music, Spotify, Archive.org, and written on the caves of Altamira.
---
Setlist: Window To The Stars, Diamond Phillips > Spirit Of Adventure, Rafiki's Expedition*
Notes: 1 set, 45 minutes, opening for Hayley Jane & The Primates. Danny teased The Flintstones,Mike teased Swingtown and Eric teased In-A-Gadda-Da-Vida in Diamond. Spirit featured a Round The Wheel tease and an In The Streets / 70s Show Intro tease. Mike also teased Rhapsody In Blue in Spirit. Rafiki's featured Eric on Trumpet and Dan Montgomery sitting in on Bass.