In early 1969, Michael Lang made multiple trips to the mid-Hudson Valley to find a place for Woodstock Ventures to hold their festival. As Lang mentions in his 2009 book The Road to Woodstock, he contacted a real estate agent about renting the Winston Farm, but the price of $40,000 for 12 weeks was far beyond the budget for Woodstock Ventures. 
Barefoot in Babylon by Bob Spitz offers more detail on this potential property. It was owned by a frankfurter magnate named Shaler, in the town of Saugerties. With trees lining the property, permanent buildings, drainage, plumbing, wells, electric power, and a convenient exit right off the New York State Thruway, all of Woodstock Ventures partners – Lang, Artie Kornfeld, Joel Rosenman and John Roberts – rented motorcycles and drove to Shaler's property on March 29. Although there was an initial agreement to the terms – $40,000 for 12 weeks, plus posting bond for damages and returning the land to its original state – a meeting with Shaler's lawyer which lasted less than half an hour was 'abrupt and cataclysmic,' with Shaler opting to not rent the land to anyone, leaving it for his sons.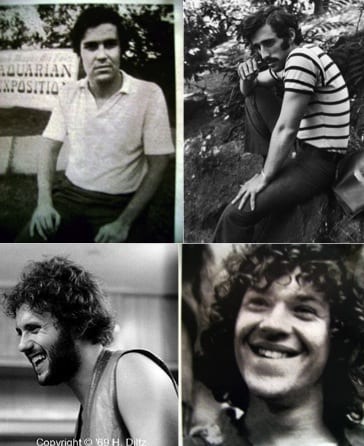 At that time, word got out about the festival. A call from Woodstock town supervisor Bill Ward, as well as an official from the county health department, made it clear that they did not want an event of this size in the area. The county had a population of 140,000 in 1970, and the festival would end up selling 100,000 tickets on presale alone. Nearly 400,000 would attend the festival, which clogged roads in rural Sullivan County, but in Ulster County it surely would have overwhelmed public services and caused even more headaches, especially along I-87.
So the search continued for a place to hold "An Aquarian Exposition: The Woodstock Music and Art Fair." On March 30, 1969, Lang and his partners the came across an industrial park in the town of Wallkill, near Middletown. The developer was Howard Mills, interested in leasing the property to Woodstock Ventures before showing it to industries for further development. Discussing with Mills about the event, in terms of an 'art fair,' to appeal to the broader community, with the addition of "small concerts, featuring a few of the area's finer musicians." They had assumed Mills, a country farmer, would never got for a rock festival on his property. he was inclined to work with Woodstock Ventures, even if Lang and his partners had their reservations. But time was running short and they needed a venue; after much discussion, they warmed to the idea of holding their festival in Woodstock. A planning board meeting in mid-April would set the wheels in motion for everything that would come next.