Albany's Wurliday will fill The Hollow Bar in downtown Albany on Saturday, November 10, for the final release of a two part EP-series, Bedtime Blazer.
Bedtime Blazer Vol. II is a more-produced studio effort, where core bandmates come together in full fruition. In comparison to the 2017 EP, the six-track response takes a risky and adventurous leap. The music pushes and pulls constantly around soulful lyrics and enticing melody.
"The idea behind Bedtime Blazer Vol. II was collaboration; taking a Steely Dan approach and making a record featuring special guests," said bandleader/songwriter Justin Henricks (Beau Sasser's Escape Plan/The Chronicles). "From the moment we step on stage I become another piece of the puzzle, but it has been really cool to see the band transform into something we can take on the road. In the grand scheme, we all do our thing and I am just there to drive the ship."
The opening track "Mill House" is infectious; Wurliday's energy cannot be concealed. A guitar slide-in and hi-hat backbeat leaves the music weighted in your chest – juxtaposed to airy funk-guitar licks and spunky bass, as the full band takes force. The sound is refined and booms throughout your body. Synth spurts and complementing pads color higher frequencies, while drums texture the groove with up-beat ride bell and hi-hat splashes.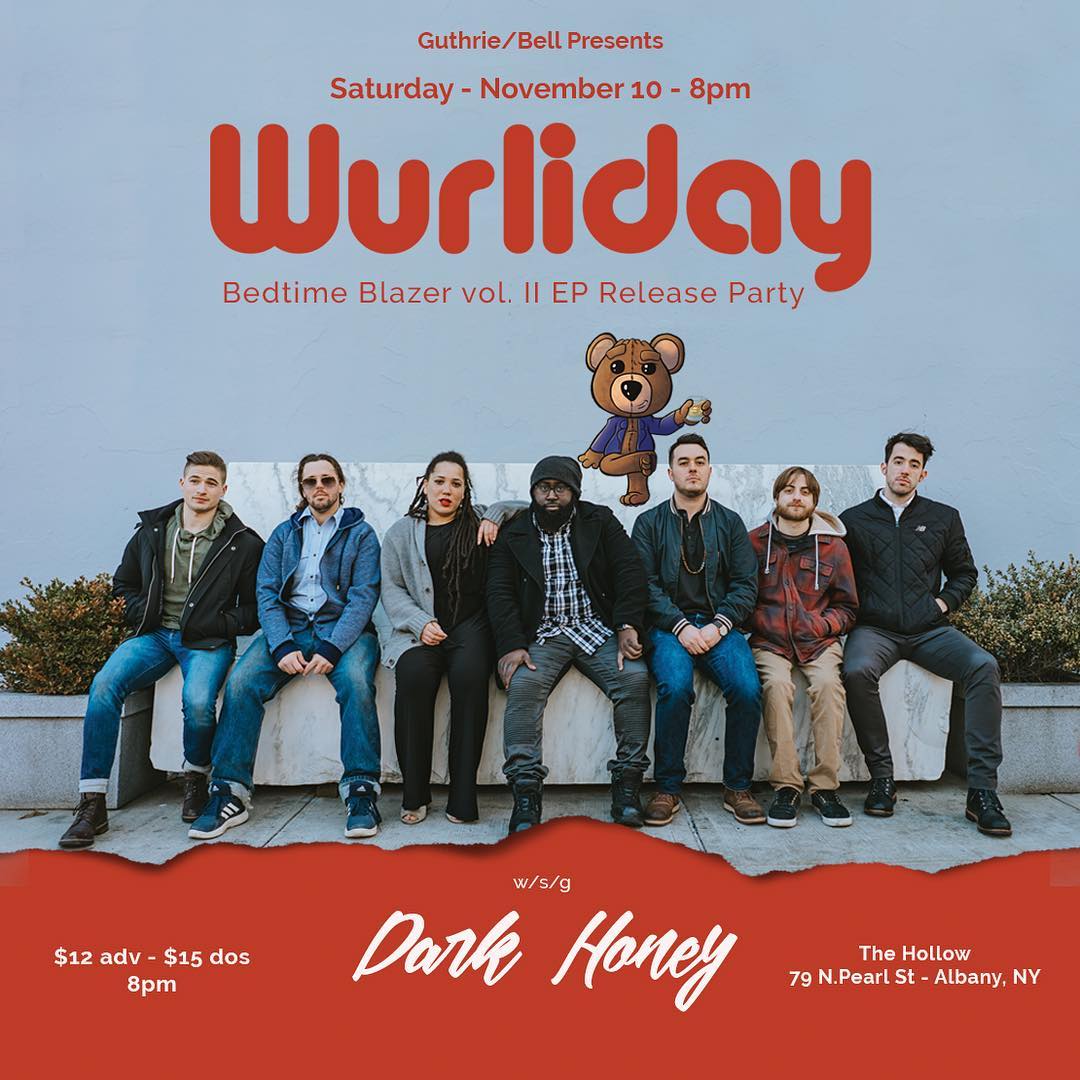 "For the first record, the band was all playing in a live room together, right to tape. It was raw with track bleed," said Henricks. "I was excited to embrace the studio in Vol 2. We really used the recording process to our advantage – for a more isolated, more produced, sound. We got deep into synth parts, layering guitars, strings and vocal harmonies."
Despite the synthetic creation, Bedtime Blazer Vol. II captures the essence of Wurliday live, wholeheartedly. The evolution of Vol. II is a realtime sight-window into Henrick's effort with his new adventure. Each song brings a new vision, panning-out on the bands' boundless limits.
"Give It Up" is a tight-driving funk-rock track, spotlighting Girl Blue's (Arielle O'Keefe) soaring vocals. Whereas, "Who Are You Anyways" is vibey – complemented with a pocket-sealed shuffle on drums. Girl Blue's voice stands firm in the track at intimate and forte levels, while the rhythm section floats with the tide. Both songs were co-written by O'Keefe and Henricks, in addition to "Mill House" and "Take Me There."
"Clyde," which was nothing more than an interlude track, morphed into one of Henrick's favorites. It features master-talkbox and multi-instrumentalist Steveland Swatkins, who is relentless. "We had a little riff at the studio and I didn't think much of it," said Henricks. "I asked Steve if he was down and it just came together organically."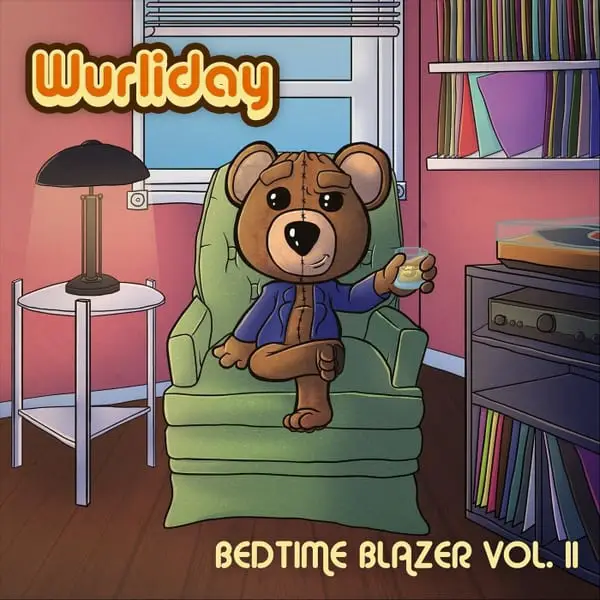 The collective of Bedtime Blazer Vol. II does not stop there. Both parts of Bedtime Blazer were recorded with Alan Evans at Iron Wax Studio in Millers Falls, MA. Vocals were recorded in a 'dope attic studio,' where Henricks used to live and Keyboards were tracked with Paulie Phillipone (West End Blend) at Funkhaus Nebularium in Hartford, CT. "We spent several long days tracking keyboards and live guitars, as he [Paulie], likes to do," added Henricks. The Jazz-Funk group takes on Pop-Punk influence from longtime friend and State Champs frontman, Derek Discano, who has producing credits on the record. Henricks coins him as a ghostwriter. "It takes a village, man."
"The strengths in our band hinge on sticking true to the art of songwriting and having a really strong chorus'. There is depth and meaning in our lyrics that will get you dancing," said Henricks. "Of all the songs we know and love, you could sing one back to someone immediately if asked to – because they have strong melody and lyrical content. We bridge that gap. It's music we can all eat and get behind; while creating, being innovative and making something you can believe in – all at the same time."
Bedtime Blazer Vol. II was released this past Friday in-junction with a show at Arch Street Tavern in Hartford, CT; tying in Henricks' roots as a Hartt School music graduate. A second show followed in New Haven, CT at Pacific Standard Tavern which was a mass of wind. This trifecta of shows roots Wurliday in the musical ecosystems to which they were born, and will take it all home for their Albany show next weekend.