Funk 'n Waffles owner Adam Gold announced that he is closing the Rochester location of his unique night spot. The final day of operation will be Sunday, Nov. 11.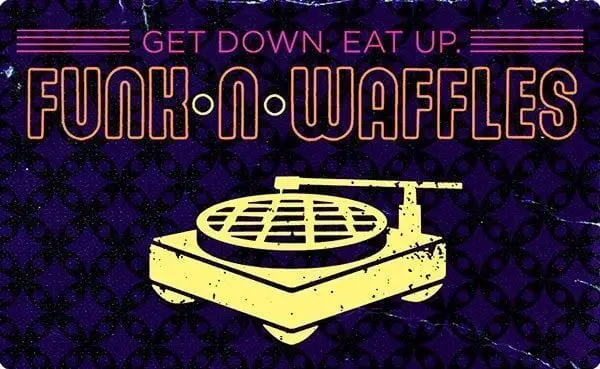 Gold jumped on the opportunity to purchase the former warehouse and site of Water Street Music Hall when it became available last year. As a musician and member of Sophistafunk, Gold fell in love with the location and couldn't pass on making it Funk 'n Waffles, version three.
The unique restaurant and performance space features a menu based around, what else, waffles and live music seven nights a week.
Gold hopes to re-open in the Rochester area in the near future to a smaller location with better foot traffic. He told the Rochester Democrat & Chronicle, "We love Rochester. We did well. It just wasn't enough for that space."
The venue will serve out its final week with a full menu and a full music schedule, including performances from Hayley Jane and the Primates and Todd Snider plus a final brunch on Sunday from 9:00 a.m. – 5:00 p.m. See the week's schedule below. For further information, visit Funk 'n Waffles's website here.
The closure leaves just one Funk 'n Waffles location, at 313 South Clinton Street in the Armory Square district of Syracuse. The original location, on the Syracuse University hill, closed in February of 2017 due to the building being razed for a redevelopment project in the Marshall Street area of Syracuse.
Nov. 6 – Siena Facciolo, Dream Float and Ava Sauer – 8:00 p.m.
Nov. 7 – Orgone with The English Project – at 8:00 p.m.
Nov. 8 – Closed
Nov. 9 – Hayley Jane and The Primates – 10:00 p.m.
Nov. 10 – Todd Snider with Kevin Gordon – 8:00 p.m.