Lettuce launches the far-reaching and fast-paced Vibe Up 2019 tour in Rochester on Jan.10. The funk group will return to New York later for performances at the Upstate Concert Hall in Clifton Park on Jan. 12 and at Brooklyn Steel on Jan. 19.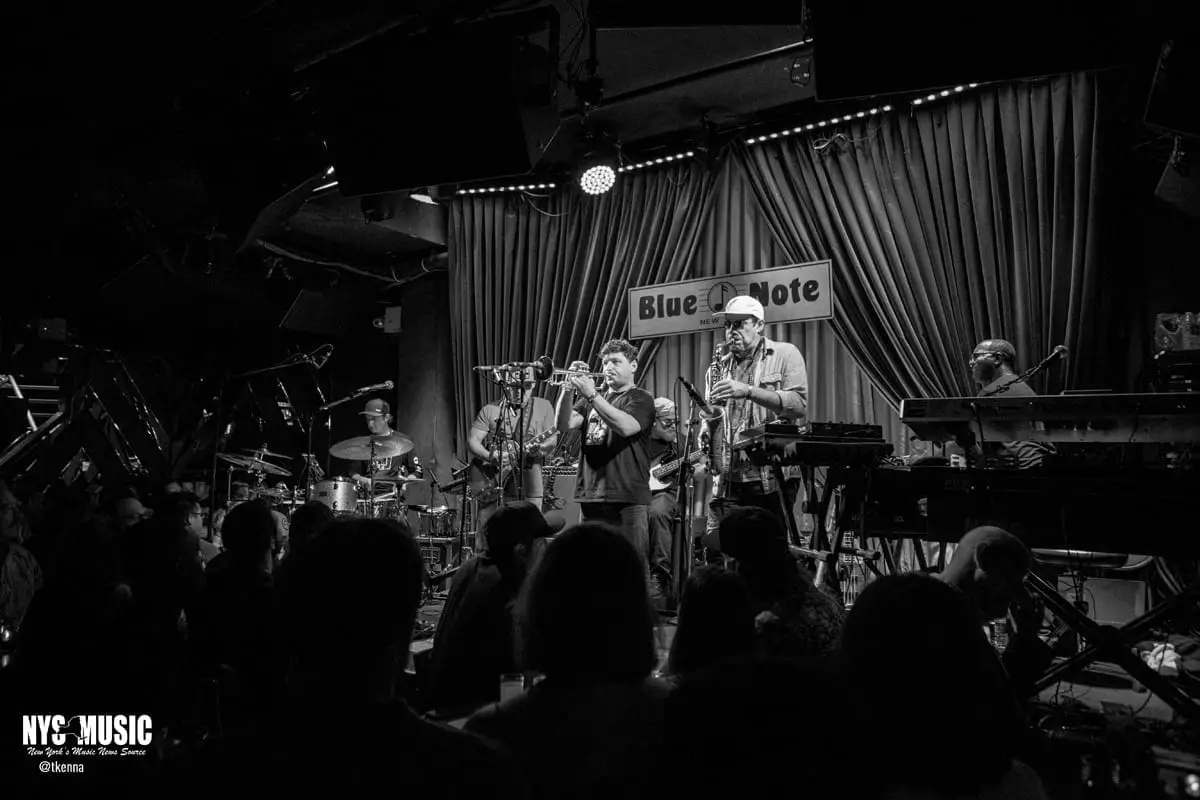 The band's legendary career spans two decades. Their sound has matured and "stewed" to perfection over time as evidenced on their latest album Witches Stew. The new album is contemporary jazz fusion inspired by and in tribute to Miles Davis' Bitches Brew. It would be an oversight to ignore that music like Davis' was what influenced and initially drew the group together at Boston's Berklee College of Music in 1992.
Out-of-state, the tour will bring Lettuce to major cities like Boston, Nashville, Philadelphia, Detroit, Atlanta, Cleveland, and more over the course of one month. Tickets are on sale now. For more information, visit the Lettuce website here.
[Witches Stew] "…groundbreaking release, the effort allows Lettuce to do justice to their influences, while still retaining their own collective persona." – All About Jazz
Affectionately referred to as "Everybody's favorite funk band" by Red Bull Music, Lettuce only has one performance left for 2018. Currently touring Witches Stew now, the last opportunity to see Lettuce live in 2018 is a special one-night only show with the Colorado Symphony in Denver on Nov. 10. See below for the full January 2019 Vibe Up Tour schedule.
Lettuce January Dates:
Jan. 10 – Anthology Live – Rochester, NY*
Jan. 11 – House of Blues – Boston, MA*
Jan. 12 – Upstate Concert Hall – Clifton Park, NY*
Jan. 13 – Higher Ground Ballroom – South Burlington, VT*
Jan. 15 – The Vogue – Indianapolis, IN*
Jan. 16 – St. Andrew's Hall – Detroit, MI*
Jan. 17 – Rex Theater – Pittsburgh, PA*
Jan. 18 – Infinity Music Hall & Bistro – Hartford, CT*
Jan. 19 – Brooklyn Steel – Brooklyn, NY
Jan. 22 – Whitaker Center – Harrisburg, PA
Jan. 23 – House of Blues – Cleveland, OH
Jan. 24 – Madison Theater -Covington, KY
Jan. 25 – Marathon Music Works – Nashville, TN
Jan. 26 – Center Stage – Atlanta, GA
* with Ghost Note