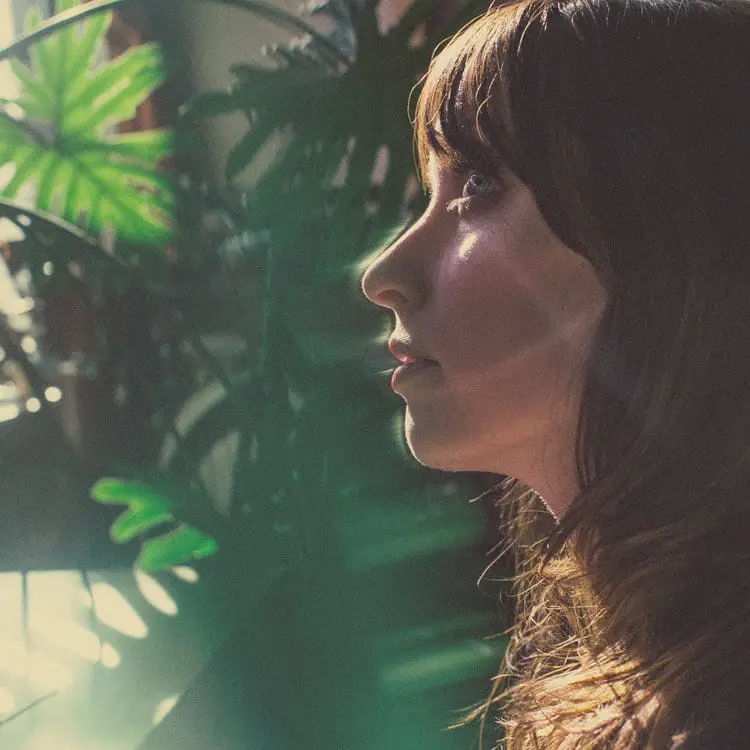 "As an artist, we have to evolve. If we stay the same, then we're going backwards." It came straight from the 'bird's' mouth – bands need to evolve to stay on top, and that's what Sister Sparrow and the Dirty Birds have done in their latest album, Gold. It's their first studio album since 2015 and it's a smash hit. Long time fans and new ones alike will find something to enjoy, which is no easy feat. Arleigh Kincheloe disclosed in an interview with NYS Music that she and producer Carter Matschullat worked together to create a collection of songs that shed some light into Kincheloe's life experiences and creative thought process. The result is something spectacular and different from the group's three prior studio albums.
Each track has been placed carefully within the album in an obvious effort to ease people into Sparrow's new direction. Gold kicks off with the 'Birds' immaculate horn line and Kincheloe's blissful, soulful powerhouse pipes. It's classic Sparrow but with hints of contemporary beats and hooks. Kincheloe speaks about her love life and how she's a woman with "gold" love. The track is digestible and an earworm listeners will happily have stuck in their heads all day.
"Leave Here With Me" gets a bit more experimental. The production value is phenomenal thanks to Matschullat. It breathes a new life into the group that will absolutely help propel them into a new genre. Listeners get hints of that hard-hitting horn line and Kincheloe's soulful voice but all with a very mid 70's soul, love song vibe. It's a pretty gutsy move considering they've rooted themselves in a very jam-ish genre, but they nailed the formula.
"Ghost" is the most poppy song on the album which Kincheloe confirmed in our interview with her. It consists of a four on the floor beat, prominent bass and lyrics about tough times with unstable men. It's hit or miss for long time fans but it shows how versatile the group and Kincheloe can be. Over all, it's a dancey, radio ready hit with great production value and a wide range of experimentation that may not hit home with long time fans but will definitely rake in some new ones.  
When we spoke with Kincheloe, she revealed some of her biggest influences for the album which really shine through on "Can't Get You off My Mind". they include: The Staples, Aretha Franklin, The Pointer Sisters, Bill Withers, Paul Simon and Joe Cocker. Listeners get a little taste of her brother's, Jackson Kincheloe, harmonica skills followed by a classic 70's blues and soul feel. Imagine a Bill Withers back beat with the passion of Aretha Franklin. Listeners can find a similar sound in "Frankie" and "Plastic Paradise", although "Plastic Paradise" definitely has more modern influences, mainly found in the lyrical aspect of the track.
The album is tied up in a bow with a dance ready, four on the floor track called "You're My Party". Listeners can analyze each layer and find something delicious to soak up. There is a lack of power and edge that would have been the icing on the cake, asserting that Sister Sparrow hasn't completely lost their roots. The only trace of their distinctive horn line is on the final arc of the track which leaves a good taste in the mouth but definitely doesn't feel like dessert, but more like an after dinner salad.
All in all, this was a fantastic effort by Sister Sparrow and friends. They put a lot on the line with this collection and obviously gave it their all. After looking at social media responses to the album, it's fair to say that it was a polarizing move but fans still presented a monumental amount of support for the group. Long time fans should consider this: there's a time and a place for all music. Sister Sparrow has simply created a different sound  for a different environment. The group was thoughtful enough to remember their loyal fans and put in a tremendous amount of effort to find a middle ground. Give each song a few listens instead of a one and done. This was an unexpected move for us as well, but after analyzing the songs and speaking with Arleigh Kincheloe, their intentions became clear. And that's something worth supporting them over.
Sister Sparrow will be touring with this album for a few more months. They'll make appearances in NYC at The Egg on November 10 and Irving Plaza on December 1. If you miss those shows, find them in CT at the Infinity Music Hall in Hartford on November 8 and in Fairfield at Fairfield Theatre Company for an NYE show.
Key Tracks: Gold, Leave Here with Me, Can't Get You off My Mind