Two of the best things in life are music and laughter, and at Brian Fallon's tour stop at the Keswick Theater on October 6, Fallon gave fans the best of both worlds. This stop in Glenside, PA on Fallon's current Songs for the Hymnal Tour, gave fans songs from his solo and other projects (The Gaslight Anthem, Molly and the Zombies) with a mixture of storytelling about what he was thinking as he wrote some of his songs.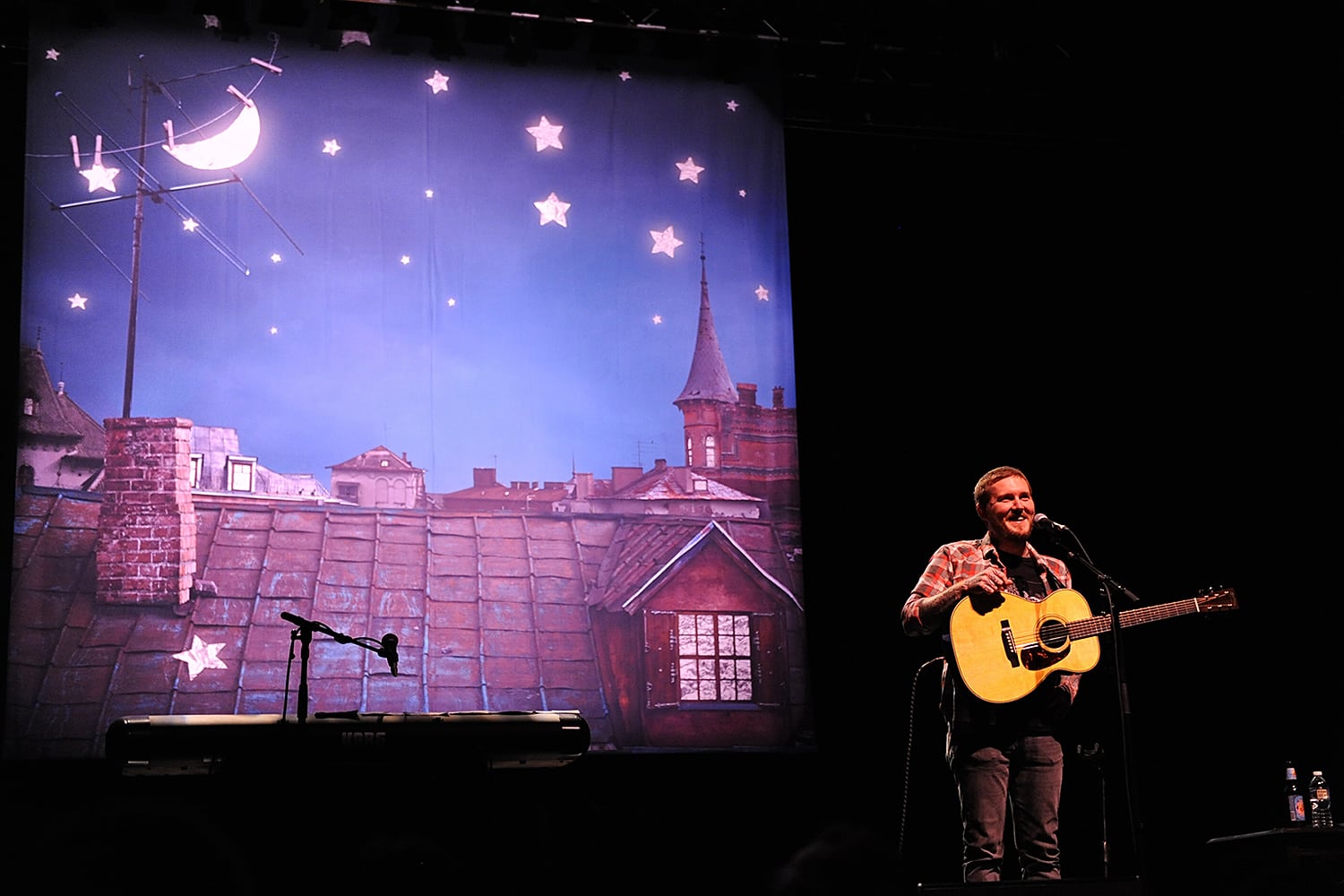 Fallon made a comment about not being good at sharing his feelings like opener Craig Finn, but his sense of humor throughout the show still gave fans a sense of who he is outside of his musical talents. The atmosphere was topped off by the uniquely designed backdrop from a view of the moon and stars from a city rooftop.
Even being heckled by some of his fans didn't make Fallon skip a beat. His witty sarcastic replies to the hecklers made the audience burst out into laughter like at a comedy club.
Fallon may be a sarcastic jokester, but as soon as he started singing he poured his heart out into his performance. Playing mostly acoustic guitar mixed with a few songs on the keyboard, there is no denying the raw talent Fallon possesses as an artist and singer.
Experiencing intimate acoustic shows with your favorite artist offers a closer look into how they are in real life. It's an experience a true fan will cherish for a lifetime. Artists like Fallon create amazing moments at his shows leaving his fans wanting "a life on fire, going mad with desire and wanting a wonderful life."
Setlist: Forget Me Not, Painkillers, American Slang (The Gaslight Anthem song), Red Lights (Molly and The Zombies song), My Name Is the Night (Color Me Black), She Loves You (The Gaslight Anthem song), Wherefore Art Thou, Elvis? (The Gaslight Anthem song), Smoke (Molly and The Zombies song), National Anthem (The Gaslight Anthem song), A Wonderful Life, Handwritten (The Gaslight Anthem song), Steve McQueen, If Your Prayers Don't Get To Heaven, 1930 (The Gaslight Anthem song), Rosemary, Etta James