As Upstate New York has officially welcomed fall and we prepare ourselves for the cold months ahead, NYS Music is preparing to keep you occupied all month long as per usual with our run down of all the can't-miss live music for October.
Syracuse – Funk 'N Waffles
As always, Funk 'N Waffles will be the go-to place for music 7 days a week for Rochester and Syracuse.  The calendar above outlines what can be expected this month in Syracuse.  The schedule includes a healthy mix of weekly regulars, such as Pearly Baker's Best's Dead Nights every Monday, as well as tour performances from some of the best performers both within and outside New York State, album release parties, and of course, a Halloween celebration.   For more details, check out the list and links below.
October 4th – The unique strand of Americana Them Coulee Boys has created includes music for every occasion ranging from excitement and dancing to quiet thought.  For a heartfelt and genuine performance, make sure to come out as they are joined by Boots 'n Shorts.  Event link.
October 6th – Gratefully Yours' dream team of musicians and stellar setlists make their shows a can't miss for all Grateful Dead fans.  If you need your fix, make sure to come out for their show on the 6th. Event link.
October 10th – All the way from San Diego, the psychedelic rock and world beat group, Elektric Voodoo, will be playing along with special guest and soul musician Raquel Rodriquez. Event link.
October 11th – Orlando-native, blues and jazz-inspired rock band, The Groove Orient, will be taking the stage with local favorite and psychedelic band, Astro Collective.  Event link.
October 13th – Brutal By Design Presents will be treating Syracuse to a very special tribute night. 2Pac vs. Biggie which will feature live bands playing their renditions of two of the biggest hip-hop/rap artists of all time.  Event link.
October 17th – It is sure to an incredible night full of music from New York State as Syracuse-native, and guitarist and vocalist of Root Shock, Phil Grajko performs at Funk 'N Waffles and will be bringing along Charley Orlando for a dose of Americana, folk, and organica groove sounds. Event link.
October 18th – Enter the sonic earth of Late Earth through this performance of their indie rock and pop sound as they are joined by special guest Lucy.  Event link.
October 20th – Soulful groove and reggae rock, Syracuse-native music collective, Sundrop Rise, will be having their EP release party at Funk 'N Waffles.  Come join the group in celebrating their new music with what is sure to be an incredible performance.  Event link.
October 25th – For jazz that will speak to your soul and put a smile on your face, come out to Sammy Miller & The Congregation as they take over Funk 'N Waffles with Major Player.  Event link.
October 26th – A Syracuse favorite and local group, Sophistafunk will be performing their funk and hip-hop sound at their 90's Hip-Hop Halloween Party with special guest The Big Takeover. Event link.
October 27th – It's all about the psychedelic jam bands and funky sounds as Big Sexy & The Scrambled Eggs with The Phryg and Ampevene Event link.
October 31th – It is sure to be an energized and entertaining celebration for Halloween as reggae/soul group, Root Shock, brings the Halloween Party on the 31st. Event link.
Rochester – Funk 'N Waffles
Rochester's Funk 'N Waffles also will be hosting a wide variety of shows throughout October.  The calendar above maps out the month and our highlights are below:
October 4th – Fresh off the release of their album "Shapeshifter II: Outbreak", the heavy rock fusion band TAUK will be playing with psychedelic rock group, Flux Capacitor. Event link.
October 5th – Before the Grateful Dead tribute band, Gratefully Yours, makes their way to Syracuse, they will be stopping in Rochester for all the Dead Heads in the area. Event link.
October 9th – Another band that will be swinging through Rochester before they hit Syracuse will be Elektric Voodoo with Raquel Rodriquez on the 9th. Event link.
October 19th – The tribute and revival of Amy Winehouse's Back To Black, entitled back to BACK to BLACK, will feature an opening set of originals from Remember Jones, followed by a performance of one of Amy Winehouse's most celebrated albums alongside a 12-piece orchestra.   Event link.
October 26th – Following their performance in Syracuse, Sammy Miller & The Congregation will be moving onto Rochester joined by the Gospel, blues and jam band group, Campbell Brothers.  Event link.
October 31st – Finally, the grand event for Halloween is sure to not disappoint.  The show will feature southern-powerhouse and funky-soul band, ROXY ROCA, as well as Swampcandy, and Shaba Duza. Event link.
EVERY SUNDAY – Jazz Jam with Jon Seiger & The All-Stars starting at 3 PM for free!!
Saratoga – Putnam Place
October 4th – Putnam Place will be hosting the Enigma Festival Pre-Party at 10 PM on the 4th.  Entry is 18+ and the night will feature a multitude of DJs including Evac Protocol, Kill Rex, Leila, ValDee, MurMur, Send Help, and more.  Event link.
October 6th – Power funk group, Turkuaz will be taking over Putnam Place with Butcher Brown at 9 PM.  Make sure to get your tickets ahead of time and secure your spot at this full of funk night. Event link.
October 13th – Presented by Guthrie/Bell Productions, and always back by popular demand, come out for the Grateful Dead set of your dreams brought to you by Gratefully Yours. Event link.

October 19th – Melvin Seals & JGB's will be bringing the most satisfying mix of style, soul and spontaneity with an onstage chemistry that will be sure to have you dancing to Saratoga for the night.  Click the link to find out more. Event link.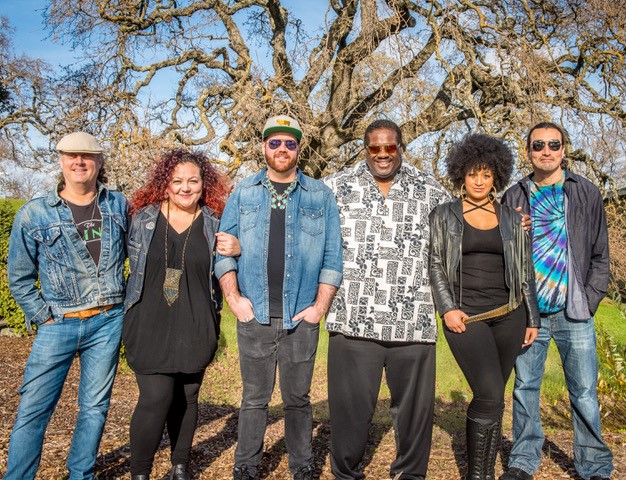 Buffalo – Nietzche's
October 10th – If you're curious what happens when you mix gypsy jazz with folk and then throw in some ragtime, come let the Ditrani Brothers & The Hammer of Spring along with James Margolis show you exactly what magical sounds they make out of this unlikely combination.  Event link.
October 24th – It wouldn't be Rockabilly Night without Rockabilly Steve and BR3.  Make your way to Nietzche's on the 24th so that they can fulfill all your Americana and blues needs. Event link.
Western New York / Buffalo
October 11th-14th – Courtesy of the band Folkfaces, come by the Cherry Hill Campground for yoga, workshops, art and of course, stellar live performances from acts such as Dirty Blanket, Shine Delphi, Matthew O'Brian, Haewa and Folkfaces themselves.  Click the link for more details. Event link.
Albany
The Hollow Bar + Kitchen
October 12th – The distinct sounding funk and soul group, West End Blend, will be showcasing their incredible blend of horns, guitar and vocals and sharing their infectious good vibes. Event link.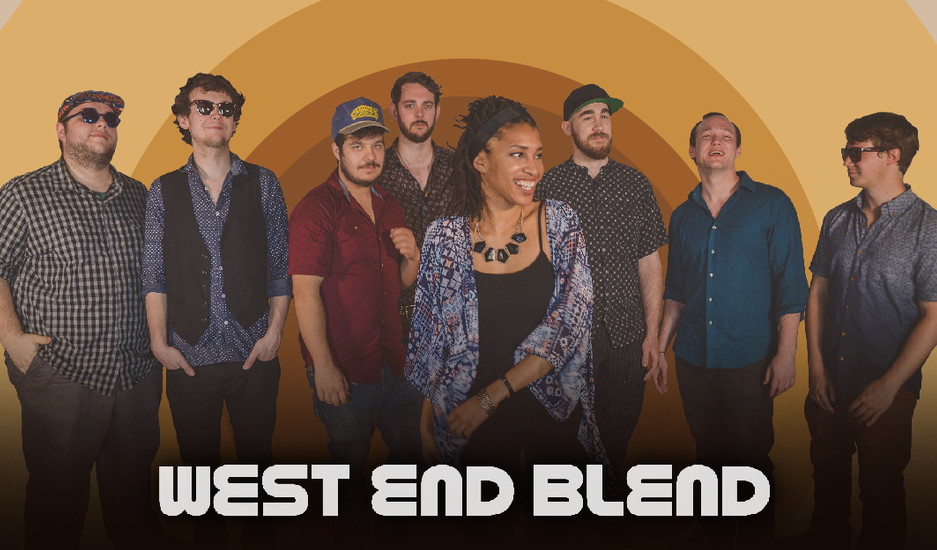 October 18th – Bumpin' Uglies will be bringing their funk-heavy ska, reggae, punk and rock sound to Albany accompanied by Victory Soul Orchestra. Event link.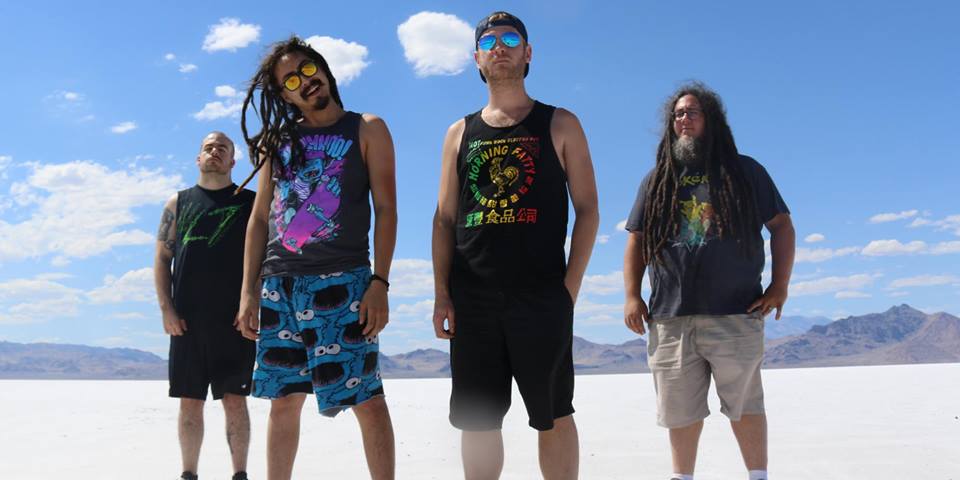 October 27th – The groovy and improvisation heavy, Buffalo-native band Aqueous will be bringing their technical skill and undeniably fun dynamics to Upstate New York at the end of October.  Event link.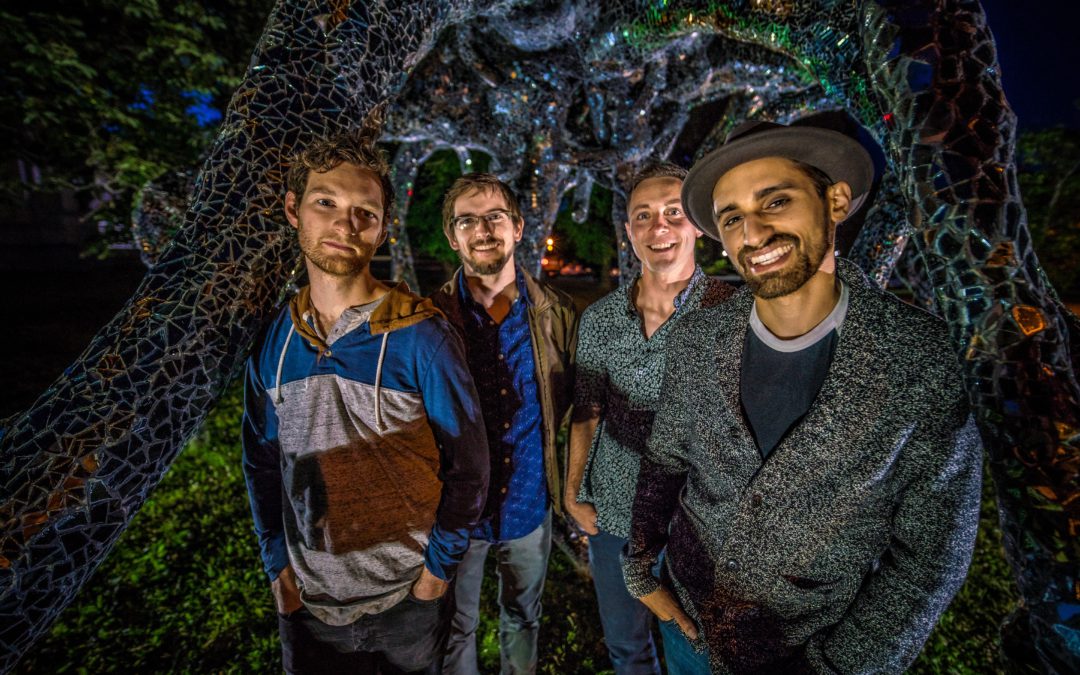 The Egg
October 21st – Music of Cream is a group that is sure to recreate the, "chemical explosion" of all your favorites from the legendary band. Event link.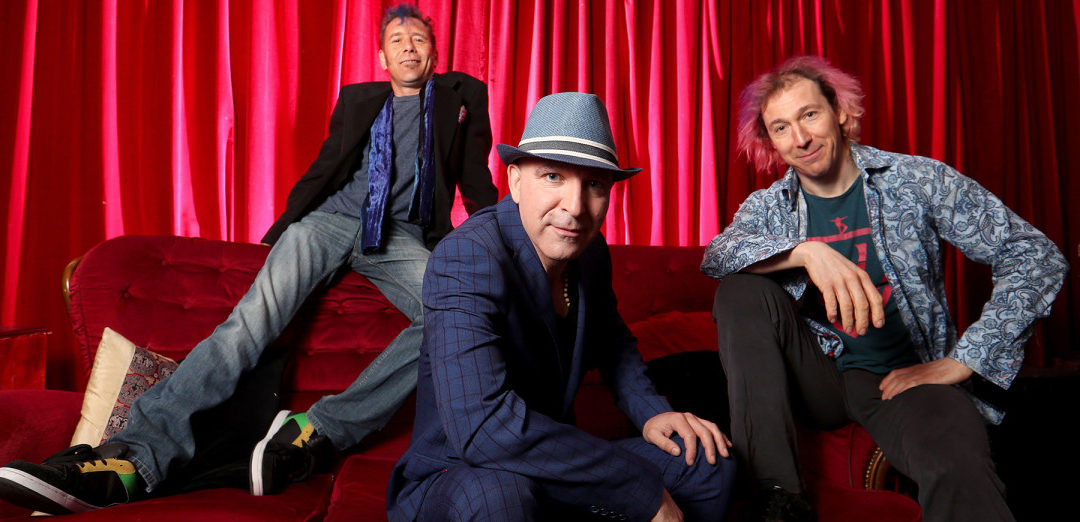 Cohoes – The Cohoes Music Hall
October 23rd – In tribute to the incredible music of Bob Marley & The Wailers, The Wailers will be recreating the good music and great vibes for Cohoes. Event link.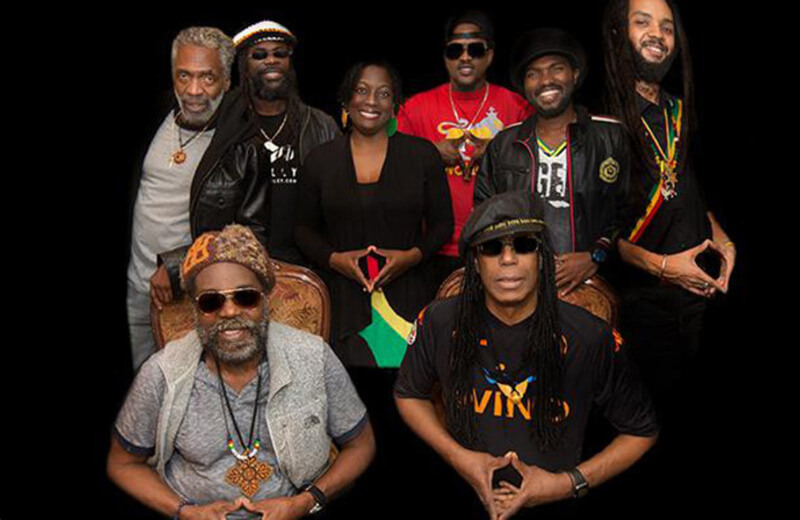 October 24th – Sonny Landreth, the virtuoso and versatile guitarist, will be performing at Cohoes Music Hall, and the performance is sure to have a little something for everyone. Event link.