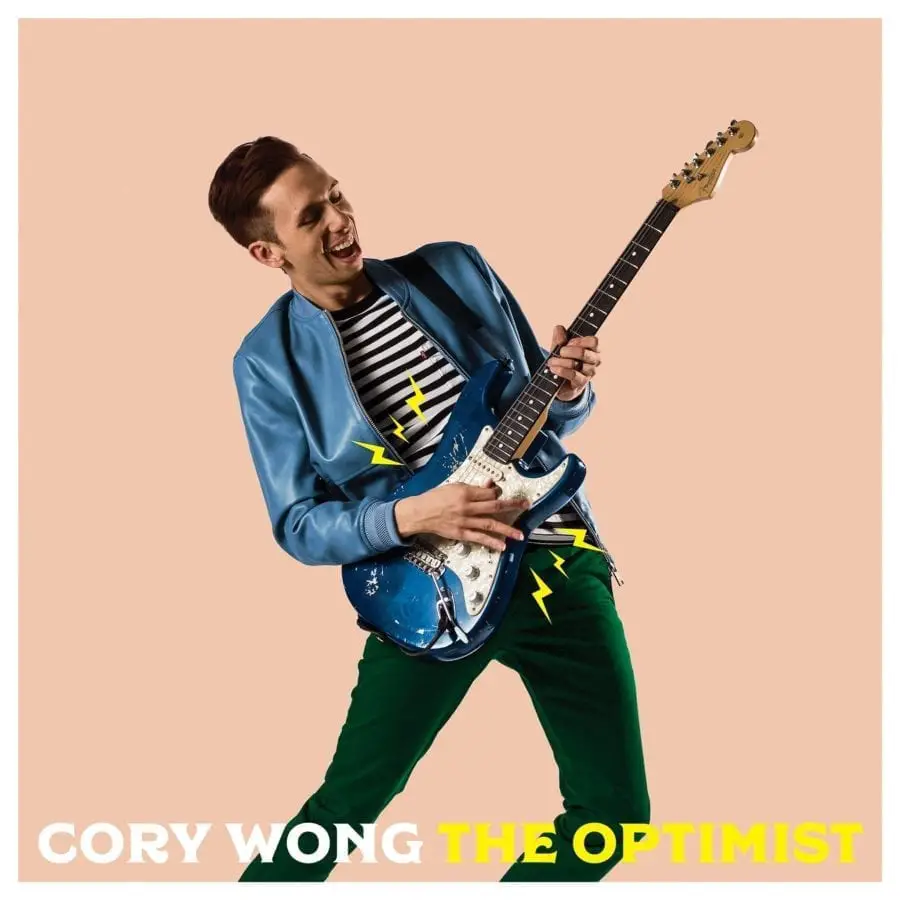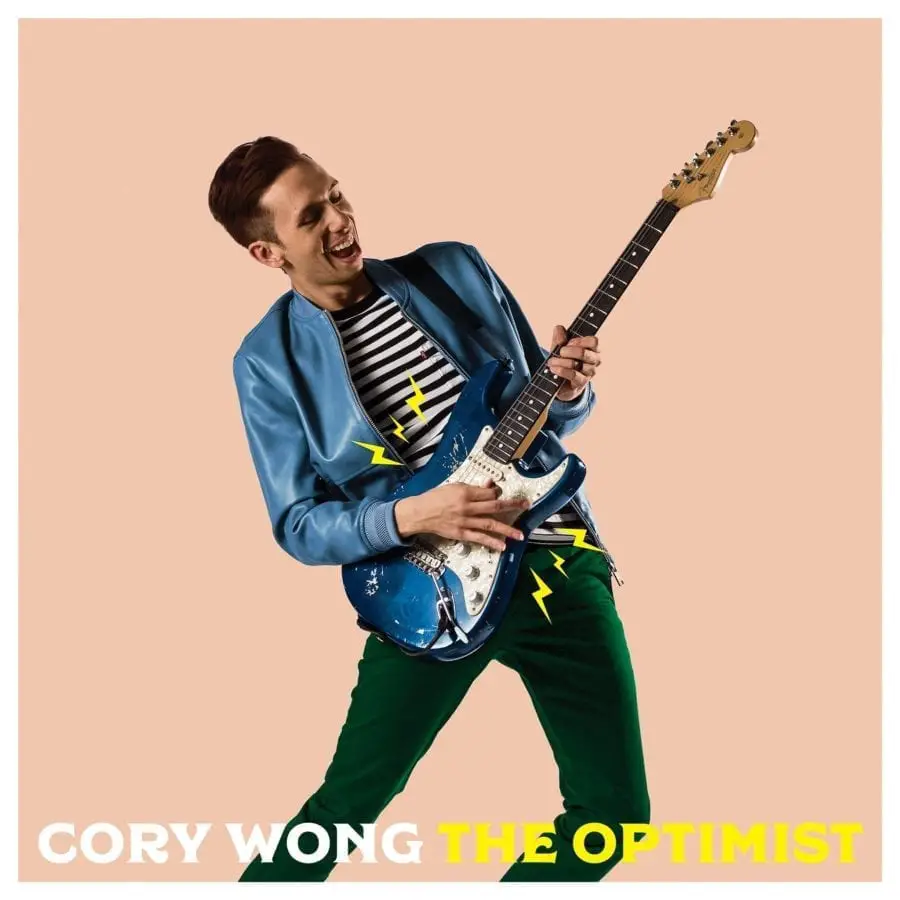 Cory Wong is rebranding what it means to play rhythm guitar. Though it's often regarded as less expressive than lead guitar, Wong has evolved his own unique style illuminating the magic beyond the melody. He's recently released his first full length solo project, The Optimist, after his 2016 EP MSP, Part 1. He took some time to chat with NYS Music about the new album, the adorable meaning behind "Juke on Jelly," and why he continues to confuse (but also impress) people at his shows:
Ally Dean: Have people been responding well to tunes off the new album during this tour?
Cory Wong: It's been great! I'm surprised- oddly enough I did not bring enough records. I've sold three times as many albums as I expected as far as physical merch. It's a great metric- people are receiving it even better than expected.
AD: That's so exciting! Speaking of people digging your music, some have referred to you as a "rock god." Does that do anything for you or do you kind of just shrug it off?
CW: Yeah, I mean we all have an ego and people stroking your ego and saying insanely complimentary things is very flattering, but it's also really funny. People know me as "rhythm guitar god" which is a rare thing. When people see a guitar show they expect to see shredding solos and insane scales. So what's challenging for me is figuring out how to uphold that title but not be "shredder guy," but playing in a very groove and feel-based way.
I'll do all my guitar fireworks but they're very different. They're clean, direct and rhythmic guitar. So people will come up to me say that [guitar god] phrase, but with a confused look on their face.
AD: You've collaborated with a lot of different people. Does the dynamic usually involve a sense of shared learning or are there a lot of musicians out there that feel more their way is the right way and they aren't as open to learning and improving from their peers?
CW: In general the vibe I try to set up is one in which people feel they can contribute. For me it's all about the artistic endeavor of it, regardless of whether it's a business venture. It's about the art and the craft. Of course I have a radio sensibility because I've played in a bunch of bands that have been on the radio so I have a good sense of what is radio friendly and that influences what I do but that's not the goal.
So when I collaborate with someone like Robbie [Wulfsohn] from Ripe or Antwaun [Stanley] I say "we're going for this energy." Antwaun and I are so close almost like brothers at this point from touring together with Vulfpeck for the past few years. When we get together to write there's a lot more of a relationship there, it's not about writing something to pay the bills. Most of the people I collaborate with are guys that have a mutual respect for me. I surround myself with people I enjoy being with. That's part of the recording process too. Everybody is making themselves very vulnerable with what they're doing, so you have to have that mutual respect.
AD: And speaking of Robbie, I was excited to see you collab with him on "Light as Anything" because Ripe is one of my favorite bands right now. I saw them play in Rochester last year and loved them so much I saw them in Syracuse the next weekend. I think the structure of that song compliments his vocals really nicely. How did you choose him for the vocals?
CW: While I was producing their record, I realized in the process Robbie is legit! And the whole time I was producing their record I had this little selfish wishbone in my rib cage goin' "you need this guy for your record." So we had to come up with the right tune because we both wanted to feel good about it. For them, they have such an insane live energy, as you know. The thing about producing that band was how to get that live energy in the studio. What they're going for is a somewhat more straightforward, radio friendly thing. Robbie and I were talking a lot in that realm and about lyrical concepts for his record, and he had this one idea that didn't quite make sense for Ripe, so we decided to put it on my record. So it was a lot of fun. And our writing process was a lot of back and forth through voice memos, sharing lyrics and melodies. It was when I was on tour with Vulfpeck and he was on tour with Ripe and then we met up in L.A. to actually record it.
AD: I love when musicians I adore collaborate on projects. It makes my heart so happy.
CW: That's awesome and that's part of the community thing too. We find time during touring to make it happen. It's been fun to kind of be one of those community connectors. It does come full circle and the community is not as big as people may think. It is huge but there's so much interconnectedness.
AD: I was wondering about another song on the album. The "Juke On Jelly" tune is quite fun. And KATIS [pronounced kaytis] repeats this line really quickly and I can't quite figure out what she's saying…
CW: It's "Oh my little jelly, get up on the telly." There are kind of two stories to it. It's the story of a person trying to audition for a TV thing that didn't feel the confidence to do so and it's an encouragement to them. I have a friend whose name is Jellybean and he plays a Telecaster. Jellybean is the drummer from Morris Day and The Time. He's also a Minneapolis legend and shreds on the guitar. I used to pay guitar with Dr. Mambos Combo, it's like a house band at a club in Minneapolis. Jellybean would come up and play guitar and it was a Tele. So the song is also kind of asking him to come up and play, but it's mostly about a person who wants to audition and they're afraid but they know it's what they're meant to do.
AD: That's absolutely adorable. So who would you still love to collab with whether they're alive or dead?
CW: There's a handful. I'd love to play with George Benson, a legend guitar player. Always wanted to play with the guys from Bela Fleck and the Flecktones. Seeing them in high school split the door wide open for me to say, "Wow, this kind of music can be done and people will like it. You can have stuff that is both complicated and simple at the same time." Seeing them was transformative as a musician. Chris Thile is one of the greatest musicians to ever live. He's a mandolin player. Brad Mehldau is a jazz piano player I love.
A lot of people I really wanted to collaborate with I've already worked with. I wanted to work with Nate Smith for a while and then we did the Fearless Flyers record and now we have a band together. It's amazing.
I went to school for science. It was a real leap of faith to choose music as my profession. I knew it's what I was supposed to be doing with my life. My friends all knew it. Without being too Christian about it, but that's my background, but I really felt like that's what God was telling me to do and I still really believe that.
And now I'm in a band with Nate Smith, the most insane drummer of our time. It's an amazing reminder that I'm doing what I'm supposed to be doing but also a serious reminder to keep doing it well and treat it with valor. Now that stuff is happening for me, I can't get lazy, and have to work harder.
Review: The Optimist is a fitting title to describe both the overall attitude of the album and Wong's buoyant demeanor. Every song's distinctive character still brightly demonstrates how Cory Wong is redefining the "guitar god" persona. "Jax" animates the album to life with a sharp infectious rhythm that stimulates the brain, buzzing like the most welcome alarm clock signaling dance time.
"Jax" is felt more in the brain, but "Light As Anything" is felt more in the heart. Robbie Wulfsohn's vocals mixed with elegant and thoughtfully placed guitar synthesize so well. "91′ Maxima" grants listeners some of that quirky sensibility that may be familiar to Vulfpeck fans with some viscous, drool worthy guitar work. "Jumbotron Hype Song" opens with thirst quenching bass from fellow Minneapolis musician Sonny T along with surprisingly poppy vocals from longtime collaborator Antwaun Stanley, combining to create a really interesting spread of highs and lows.
It's impossible not to smile during "Sitcom" which employs a comically contrived laugh track throughout an already very cheerful tune with happy horns and a ton of momentum. British singer KATIS and German musician Marti Fischer on the clavinet (which is famously and very prominently used in Stevie Wonder's "Superstition") come together for "Juke On Jelly" which is an incredibly feel good anthem of encouragement. The title track "The Optimist" is a classy instrumental that rings truest to Wong's style without being too whimsical. He geniously used the studio recording as a platform requesting famed sax player Dave Koz to make a cameo on the video and IT WORKED (see link above). The album ends with "Massive Action" which brings that heavy bass back with mischievous horns and heavier more lethargic approach that's just plain cool. The Optimist is available for purchase all over the Internet. Get your copy now!
Key Tracks: Light As Anything, Sitcom, The Optimist