Going to a festival means making decisions on what music to see, and what you might miss out on as a result. If you are headed to Kind Mind Campout in Minot, ME this weekend, you'll have plenty of EDM and electronic-infused jambands to choose from, but two of these artists, CIA and Let's Danza!, offer a unique pairing, back to back on the Maine Stage this Saturday, August 4, and should not be missed.
Let's Danza!, the Philly-based reincarnation of Brothers Past, includes Clay Parnell and Tom McKee (both of BP), Ian McGuire (MJ Project, Sonic Spank) and a rotating drummer, while CIA is Clay Parnell, Ian McGuire and Allen Aucoin (Disco Biscuits, Dr. Fameus). Aucoin will fill in on drums for Let's Danza! at Kind Mind, something he has done on occasion in the past. The Danza! drummer changes from show-to-show, with other regulars behind the kit including Mike Greenfield (Lotus), Scotty Zwang (Ghost Light) and Kito Bovenschulte who plays with Parnell in Particle. CIA and Let's Danza have overlapping lineups, but their sounds are starkly different.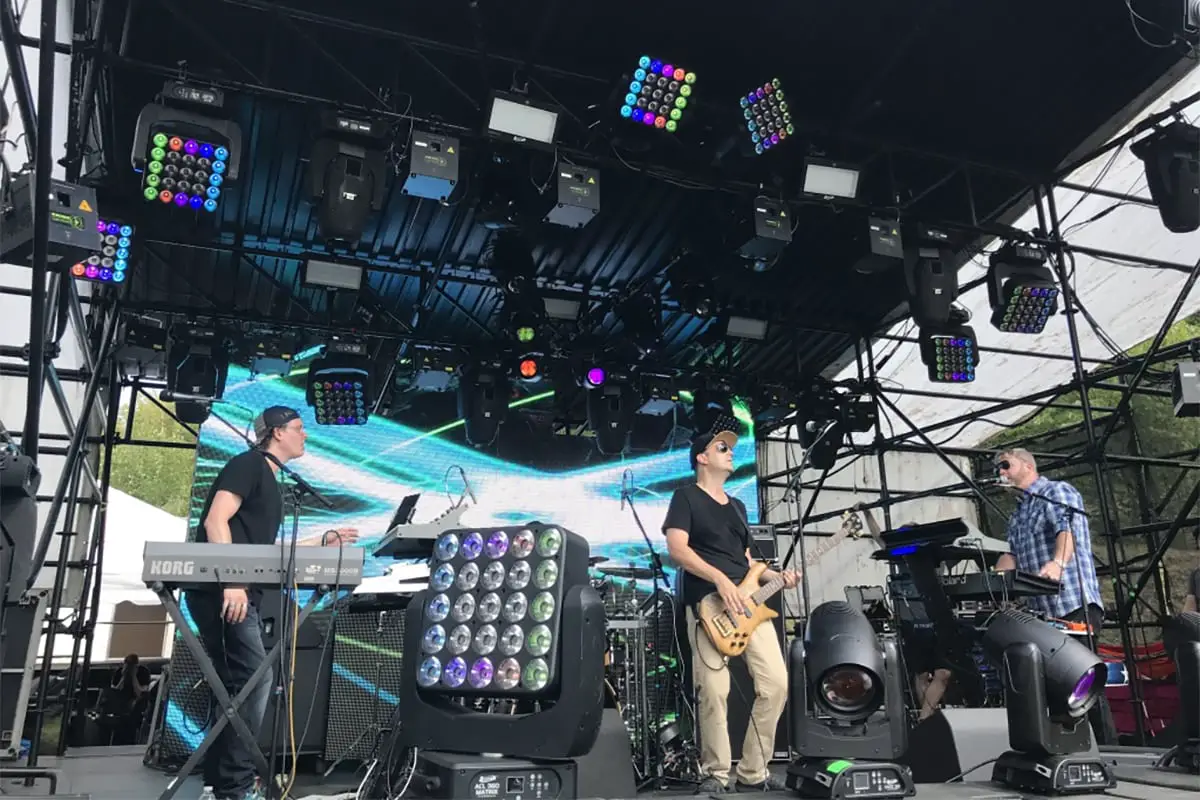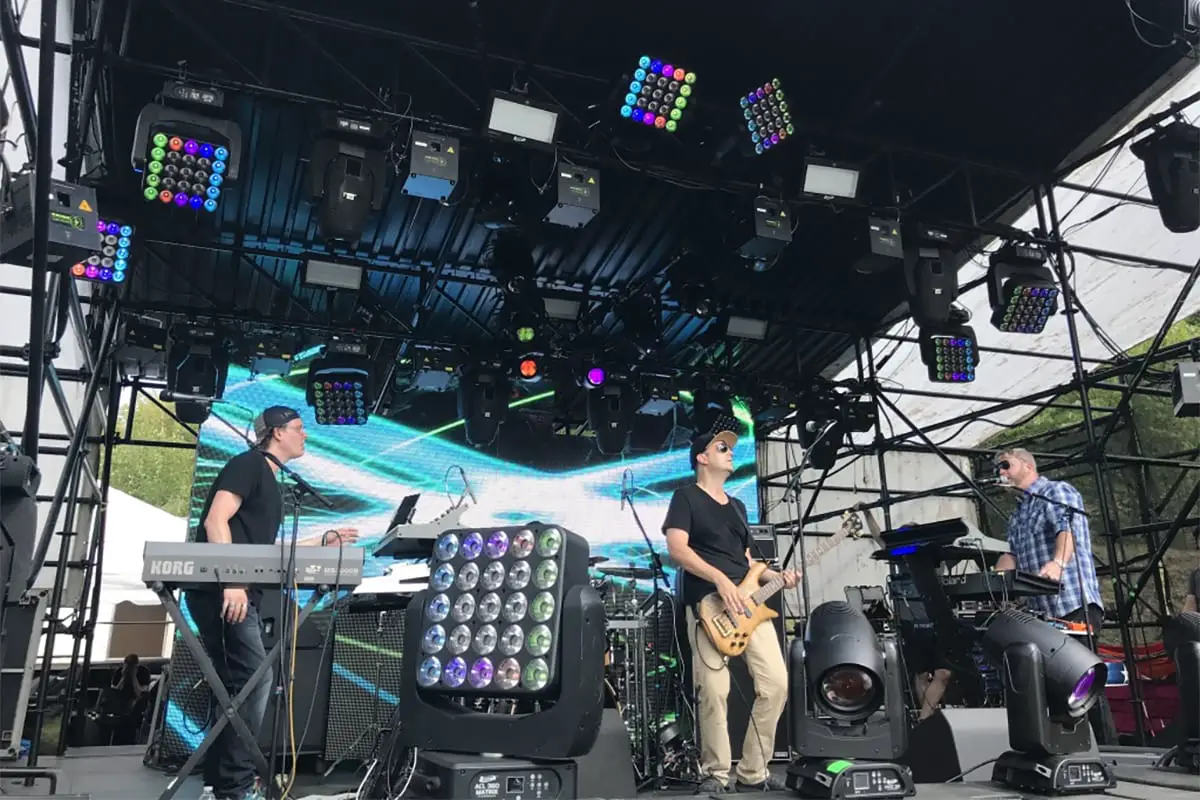 CIA is 100% pure, live improvisation, a trait rarely found among bands in the jam or EDM scenes. As bassist and founding member of Brother's Past, Let's Danza! and CIA, Clay Parnell stresses that they don't have any songs to work from, and it's all improv in the moment. "We've had guests over the years and fucked around with 'material,' but we just get on stage and we jam – the whole thing we are improvising. There's a couple of styles we like and we can read each other as we play, but we don't have a computer with us on stage, so it's open and free and we have zero clue how the set will flow or be composed."
Parnell isn't kidding when he says that this is unique to freely jam for an entire set. "There's not a whole lot of bands out there that just get out there and jam. We try not to stop over the course of a set. Ian teases and leads the melody and he takes us many places, but we just don't stop jamming." The lack of material helps CIA to push forth into the unknown with each set. "When you don't have any material to go into, you don't have any choice but to get in there and improvise with your fellow musicians and make it better. It's a whole thing and that's what I love about us and it keeps me coming back. That's what CIA is about."
Then there's Let's Danza!, which features the same lineup as CIA, but includes Tom McKee (keys) from Brothers Past. Parnell describes how the latest incarnation of Brothers Past came about: "The group is a project that was designed to have myself, Tom McKee from Brothers Past and Ian McGuire both on keys, where Tom would do the keyboard parts and Ian would play guitar on his synth rig, and that would allow us to delve back into the Brothers Past catalog. We approach our sound together and the two keyboard styles are complimented." Whereas CIA will take an entirely improv set, Let's Danza has songs, vocals, sequences and compositions and although three-fourths of the players are the same, there will be decidedly different things to expect from each set. Parnell continued, "I'm looking forward to differentiating something between the two sets, and doing them with an overlap of personnel and back to back. We haven't played Maine since Great North in 2016 and I remember the crowd energy from that set, so we are looking forward to following that up this weekend."
When asked who the boss was of Let's Danza!, Parnell replied "It's myself and Tom McKee, it's one way that we are expressing ourselves, but it's really the three of us. McKee and I are collaborating together, we live three blocks away from each other and he has a studio he owns and operates, so we hang out a lot having done Brothers Past stuff together. Let's Danza! is one way that we can keep playing electronic music together."
And that Philly scene where Brother's Past, CIA and Let's Danza! arose from? Well it's as vibrant as any other big city scene. "The jazz scene has been thriving and has always been huge, especially the pop and rock scene. It's as bedroom community for New York musicians. Most people that comprise the bands of the big NYC based acts are Philly based musicians. A ton of people are working out of NYC but they are Philly based. The Disco Biscuits are the pillar of the Philly jamband scene, and Lotus, Brothers Past and all collaborations stem from that."
Kind Mind Campout kicks off on Friday, August 3 in Minot, ME. Catch Let's Danza! From 6pm-7pm on the Maine Stage, with CIA following from 8:30pm – 9:30pm also on the Maine Stage.