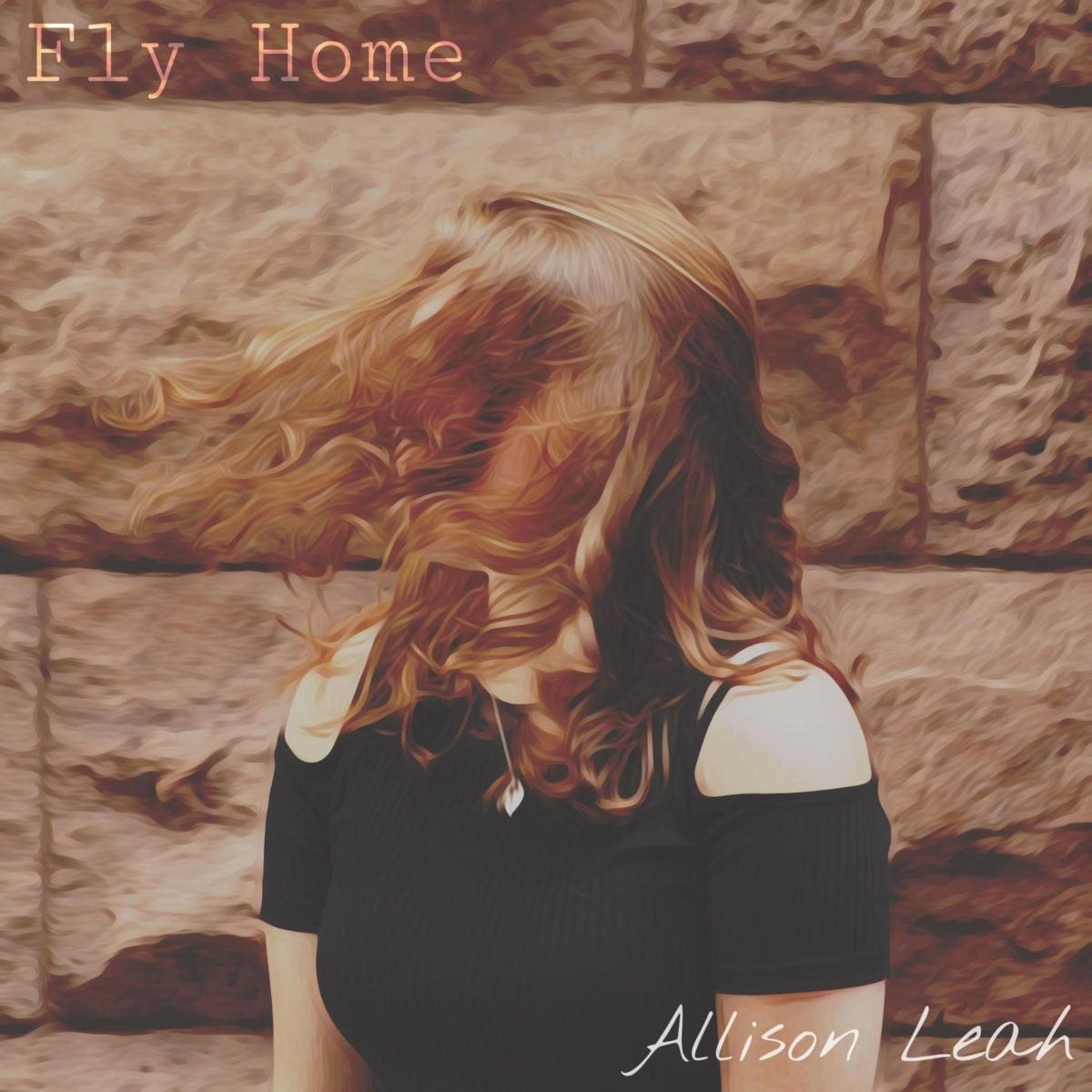 In a time when music is being self-released by unsigned musicians at a breakneck pace, it can be hard to sift through the barrage of noise and hype. Finding something new and fresh with promise is akin to finding a needle in a haystack. For someone like myself who continuously samples new emerging artists, listening to Allison Leah was like getting a breath of fresh air.
Leah has been making a name for herself across the state, from her New York City home to her stomping grounds in Rochester and Geneseo. The singer/songwriter even garnered some attention in Nashville when she spent a summer there cutting her teeth in the music industry. After years of honing her songwriting skills, she's taken six of her songs and recorded them on her debut EP Fly Home.
"A Love Song," was the debut single from Fly Home. This pop ballad is a catchy number with its pulsing percussion, jangly guitar and layered vocals. However, the upbeat instrumentation masks the bittersweet lyrics about trying to hold onto a relationship that's clearly long over. "Sometimes I wonder how we've made it this far. 'Cause I see you with her and I don't feel a spark. But keep pretending and keep me in the dark. That's what we both agreed upon."
This song gives way to others which also have artful arrangements, catchy hooks, and relatable storytelling. There's one about healing from heartache and another about venturing out into the world. Perhaps the most unexpected track on the album is "Black and White." Leah addresses the issue of racism, appealing to people's sense of humanity. "I met a man the other day and he recalls fighting hate for over decades. See? He wants his kids to learn to dream and play outside unafraid of the streets." While the melody has a 90's retro vibe (think Jewel or Lisa Loeb), the subject matter reveals a lot about Leah's values and convictions about social justice.
The EP ends with the title track "Fly Home." Leah strips down the layers of instruments to just a piano and strings, baring her vocals and her soul. The straightforward melody creates a sincere backdrop perfect for the heart-rending tale about loving someone enough to let them go.
Leah's songs capture the joys and heartaches of coming of age, touching upon timeless themes of falling in love, heartbreak, self-doubt, empowerment, and rising above adversity. She has an indelible optimistic spark that permeates even the depths of sorrow in her songs. Fly Home is a harbinger of remarkable things to come from this promising young artist with a voice as sweet as honey and a heart of gold.
Fly Home was produced by Jon Altschiller, and engineered and mixed at Chiller Sound NYC by Jon Altschiller and Danielle Warman. It was mastered by Scott Hull at Masterdisk. The Musical Director was Doug Derryberry, who also performed some of the instruments on the record. Additional instruments were played by John Hadfield (drums/percussion), John McFaul (bass), Eddie Martinez (synthesizer), and John Carroll (piano on "Fly Home"). All music and lyrics were written by Allison Leah, who sang all vocals as well as playing guitar and piano.
Key Tracks: A Love Song, Black and White, Fly Home