Genny Fest Music Festival & Food-Truck Frenzy will return to the SUNY Geneseo campus on May 6. This year's performances includes Toronto-based alternative/indie band FXRRVST (pronounced "forest") with SUNY Geneseo alumna Allison Leah opening.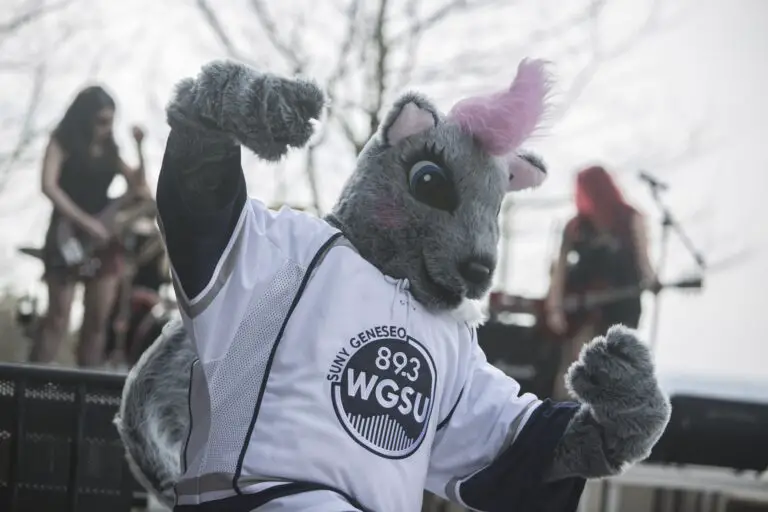 Headliner FXRRVST was nominated, in 2017, for Best Indie Act at the Toronto Independent Music Awards. The storytelling duo recently release their project Dear Friend (Pt. 1 & 2) on WGSU, SUNY Geneseo's college radio station. The self-described a eco-friendly band has a "commitment to sustainability and environmentalism".  
Allison Leah is an independent singer-songwriter from Nashville, by way of New York. Leah recently released her latest single "sorry for myself". She also released a full length EP, Fly Home, in 2018. She returns to the SUNY Geneseo campus after having gradated in 2018. WGSU as the first US radio station to air her music when it played the song "A Love Song" in 2017.
Genny Fest will feature performances from SUNY Geneseo dance groups. The festival will also have six food trucks that will be serving food throughout the event.
"The WGSU staff has been working hard putting Genny Fest together and we can't wait for everyone to enjoy the event," said Sarah DeVito, WGSU marketing director. "It should be a fun-filled day for all!"
The annual music festival is a joint production between SUNY Geneseo and the campus' college radio station WGSU. This year marks the return of Genny Fest after a two-year hiatus due to the COVID-19 pandemic.
Genny Fest will take place at SUNY Geneseo's MacVittie College Union Plaza from 4–7 p.m. on May 6. The rain location will be at College Union Ballroom should their be inclement weather.