Florence and the Machine released their newest album High as Hope on June 29 and it feels like a blast from the past, still holding that classic Florence and the Machine sound known and loved by fans. This fourth studio album by the them was released by Republic Records and Virgin EMI Records. Being a big Florence and the Machine fan, like many others, I waited to see what this new album would hold with a slightly skeptical eye. Not having been as impressed with their 2015 album How Big, How Blue, How Beautiful as much as I would have hoped, I wasn't sure how the new album would sound, but to my delight it didn't disappoint in the slightest.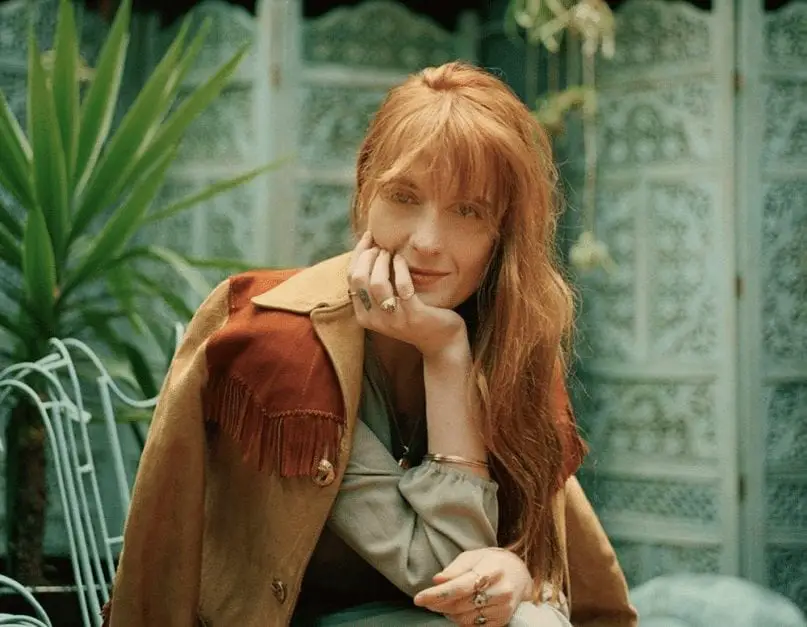 The ten song album, which was produced by Welch herself along with Emile Haynie, had a very minimalistic feel to it that grounded it. The album started with the song, "June" which has these lines that say, "And you're so high, you're so high, you had to be an angel/ And I'm so high, I'm so high, I can see an angel" which immediately tells the listener what this album is about. It's about struggle, it's about belief or lack thereof, it's about love, it's about drugs. The song then moves on to one of its singles, "Hunger," which focuses on all these points. It talks about Welch's struggle with an eating disorder and has the lines saying, "We all have a hunger" over and over, showing that every person has some struggle in their life. For her, it was an eating disorder but it could it be something different for someone else. Her voice leaves the listener with this aching feeling of knowing that's what pain suffered in solitude feels like. It's a pain we all know but seldom talk about.
I could talk about each song in this much detail but then you would be left with a very long article so I'll just talk about two more songs. The first song is "Big God" which was the other single off of the album and has the iconic lines, "You need a big god/ Big enough to hold your love/ You need a big god/ Big enough to fill you up." This song really pulls into this minimal feeling of the album, having having the bass notes of a piano following it for half of the song before the rest of the ensemble comes in. But even this ensemble is a minimal one. This song, just like the others, has this continued theme of struggle and belief or lack thereof.
The other song which needs to given some proper attention is "No Choir" which is the last song on the album. It starts by saying, "And it's hard to write about being happy/ 'Cause the older I get/ I find that happiness is an extremely uneventful subject/ And there will be no grand choirs to sing/ No chorus will come in/ About two people sitting doing nothing," which really stuck out to me as a listener. The song has this very melancholy emptiness to it which I believe is this acceptance that the whole album rounds back on. It's an understanding that happiness doesn't feel as great as sadness feels awful. That struggle, belief or lack thereof, love, drugs – they all make an impact on us and it's what we do with that impact that matters.
Overall, I thought this was the best album Florence and the Machine has had since Between Two Lungs. It manages to keep an authentic Florence and the Machine sound with a more grown up set of topics. And it does this well, keeping itself well rounded between upbeat and mellow songs. The minimalist tracks throughout builds on this authenticity of the lyrics. It doesn't need to be big and flashy to get it's point across. In fact, being flashy would most likely only distract the listener from the main messages. You can listen to the entire album on Spotify.
For more information visit Florence and the Machine's website.