Regardless of your political views, there is a general consensus among Americans that they love and support this great country and the ideals on which it was founded. Before nearly every sporting event, each person in attendance stands in solidarity and pays their respect to the flag and what it represents. They forget about their political positions for a brief moment and are silent as they listen to anyone from a pop singer to a youth choir give it everything they've got to deliver their most passionate ode to America.
Depending on the game you're attending, you'll either hear "The National Anthem," "God Bless America" or both songs sang as tribute to the men and women who serve in our military. Ironically, and unbeknownst to most in attendance, Irving Berlin's 1918 patriotic song "God Bless America" was originally written as a "peace song" opposing the first world war, and later changed to a song in support of our troops.
For a short time in the United States, nearly all published music came from a short group of blocks in the middle of Manhattan. The early 19th century saw a boom in songwriting and music publishing companies unlike the world had ever seen, and that area of New York was referred to as Tin Pan Alley.
Songwriters from all over would swarm to the area to have a chance to write piano sheet music sold around the country or hits for Vaudeville or Broadway shows. The cream would rise to the crop and make a name for themselves, with no one more popular than Irving Berlin, a Russian immigrant who moved to the United States at the age of five.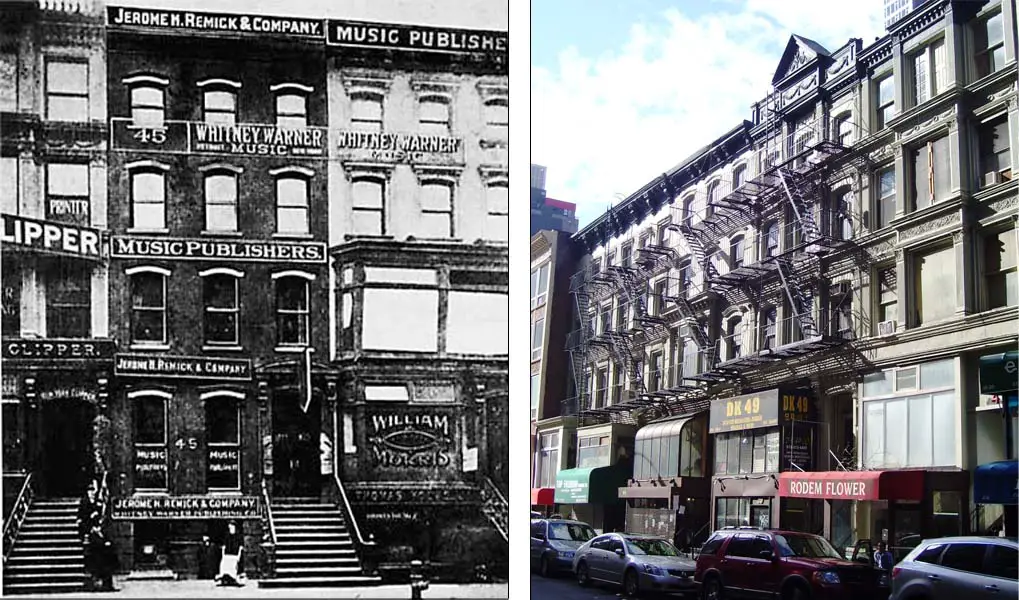 In 1918, while away from his piano in Manhattan and serving in the US Army at Camp Upton in Yaphank, NY, Irving wrote the first version of "God Bless America" in an attempt to write the perfect peaceful song that would help unite the world and inspire men to live in harmony, much like notable songwriters Bob Dylan and John Lennon years later. However, after a few versions, he decided that he wasn't in love with the music and that peace songs were all that were flooding the market at the time, so he decided to put a pin in it for a while.
Having come from Jewish descent and already living through one world war, in 1938, Irving decided take another look at "God Bless America" in response to Hitler's unsettling rise in Europe.
"I had to make one or two changes in the lyrics," Irving said," and they in turn led me to a slight change and improvement in the melody, one line in particular. The original ran: 'Stand beside her and guide her to the right with a light from above.' In 1918, the phrase 'to the right' had no political significance, as it has now. So, for obvious reasons, I changed the phrase to 'Through the night with a light from above.'"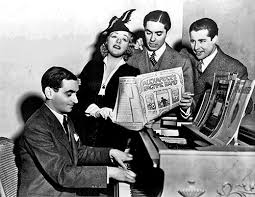 With the new revisions, the song took off instantly and was even hailed as the new national anthem to many. It was debuted to the public on Armistice Day in 1938 by Kate Smith on her radio show and was quickly spread around the country. In 1940, both Democrats and Republicans adopted the song as their theme, and the peaceful song was beginning to achieve exactly what Irving had intended – though it never did on a global level.
Post-World War II, the song began to gain popularity at sporting events around the country. The trend originally started in Philadelphia at Philadelphia Flyers home games, often sung for good luck and to pay respect for the men and women who served in our country. It was also used at political rallies, schools and concerts across the country.
Today "God Bless America" is not sang as wide spread at sporting events as it used to be, but the song is still heard on occasion to honor our troops. Some sporting teams will sing the song in place of "The National Anthem" and it is not uncommon for Canadian teams to also use the song in its place when honoring our country. The buildings in Tin Pan Alley where the song was full composed still exist today, however, they are no longer filled with clanking pianos and hopeful singers. There is currently a push to have some of the buildings on Tin Pan Alley preserved so the area is not built up like midtown, but as of recently no significant changes have been made from either side.
'God Bless America' Lyrics:
God bless America
Land that I love
Stand beside her and guide her
Thru the night with a light from above
From the mountains, to the prairies
To the oceans white with foam
God bless America
My home, sweet home
God bless America
My home, sweet home