Before JJ Grey was ever seen on stage, the sound of his harmonica came humming across the PA. The man himself soon followed as he sauntered out in a slick black suit. The harp echoed throughout Funk 'n Waffles Music Hall in Rochester. As the evening progressed, he shed the harmonica to rock out some guitar. Then lap steel, tambourine and keys followed. The instrument that was ever present was his soulful Southern croon belting out his dirty funky blues with swampy Florida roots.
Despite the prowess across many instruments, Grey is not a one man band, of course. Mofro, all in nearly matching black suits, were there every step of the way. Their attire, it should be stated, was not apropos of the evening –  a hot and muggy one –  even for a band from Florida. Grey even switched up the lyrics in "Every Minute," singing "so good to be hot… in this club." The bass, guitar, keys and drums slugged out the blues and funk while a two-trumpet back line brought some bright New Orleans flavor to the mix. Each member brought their own character to the sound and each was featured multiple times throughout.
Through his lyrics and his inter-song bantering, Grey brought to light some of his life philosophies. It's clear he's never been happier. He may have been an idiot before, but as he continues to improve, "next year he'll be an idiot this year," he says. At times, he sounded like a preacher, doling out the gospel of Mofro. "Lord I've changed!" "Glory Hallelujah!" Still at others, he was pining for his grandmother's cornbread.
The rabid crowd, almost entirely decked out in Mofro attire, were not just around to be entertained, but to get involved. Most of the songs turned into singalongs. Grey using that to his advantage, managing mic-in-the-crowd choruses on "A Woman" and "Brighter Days." None was more moving than the encore of "Hey Jude." The show closed with the crowd heartily singing the finish to the quintessential Beatles classic. If every day ended with a communal singing of "Hey Jude," the world would certainly be a better place, and JJ Grey would be an even happier man.
Freddy and Francine, a trio out of Nashville, opened the night with some quieter, but no less soulful tunes. It tested the exuberant crowd, but their gorgeous and powerful three-part harmonies won them over and played as a perfect setup for JJ Grey and Mofro.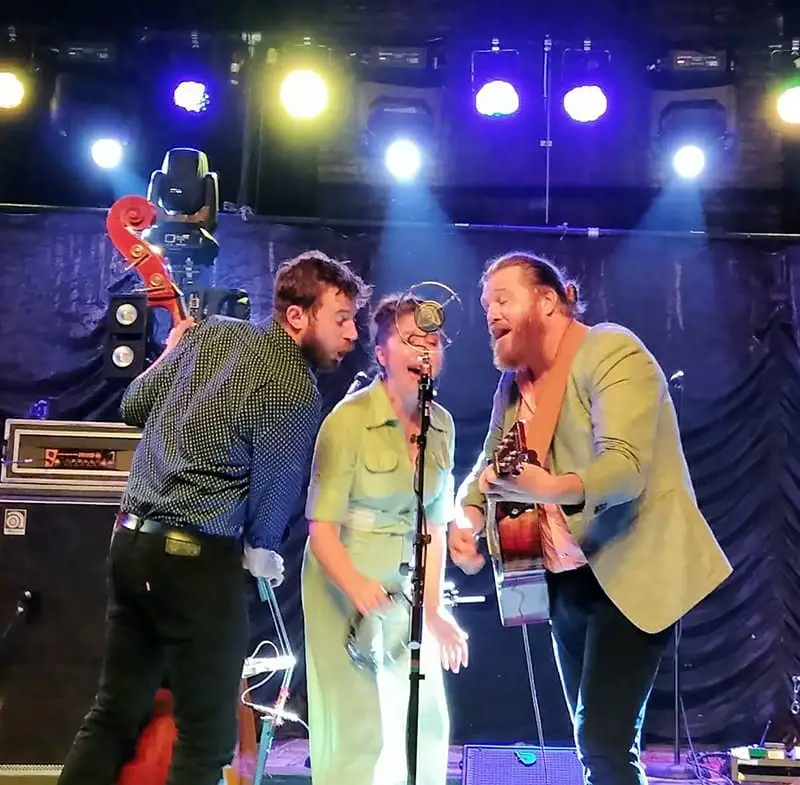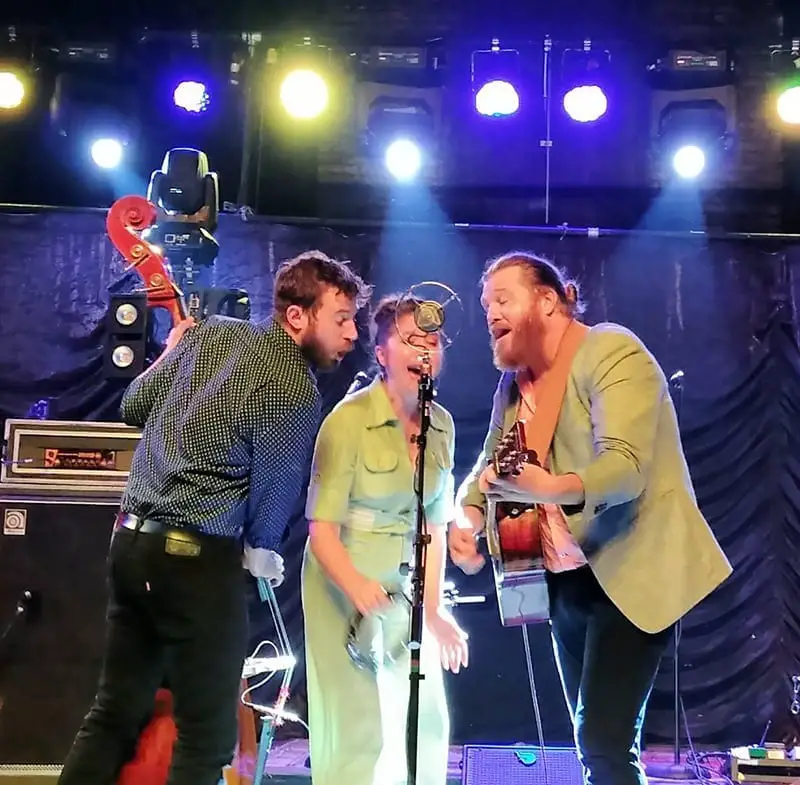 Setlist:
How Junior Got His Head Put Out, A Woman, Every Minute, Brighter Days, Country Ghetto, Hide and Seek, ?, Seminole Wind (John Anderson), Lochloosa, Orange Blossoms, Lazy Fo Acre, Ho Cake, The Sun is Shining Down
E: Hey Jude