Karolina Rose, a Polish-American singer-songwriter based in Brooklyn today released her second single "Goodnight, Mr. Moon." The midtempo and dark electro-pop gem explores grief through dreams while pulling on the moon as a muse. Rose will release her debut EP, produced by Andros Rodriguez (Florence and The Machine, Madonna) on August 10, and is already hard at work on her second EP with producer Elliot Jacobson (vérité, KAYE).
The lyrical spark for "Goodnight, Mr. Moon" came from a conversation with experimental artist Heide Hatry, about her work with human ashes, and asked Karolina if she could write a song about death and perform it in her end of year showcase.  "As soon as I left the concert in the LES where she and I had met up, I had the song coming to me in my head and was singing it as I was walking down the street. Initially, it was just "How do I get you back? All the pieces in one. How do I get you back? All the pieces came undone." I kept thinking about the theme of putting the pieces together to bring one's loved one back," recalls Rose. Coupling this concept with Karolina's frequent nightmares, the first verse takes inspiration from a nightmare she woke from to see the moon projecting a spotlight onto the wall. Combining these two concepts led to her writing a song about a woman who processes her grief in dreams. "She thinks it is totally real until the end of the song when she wakes up from the dream and knows that it's really time to say goodbye, indicated by the last lyrics: "Goodnight, Mr. Moon, you gave a kiss of peace, sweet gentle release."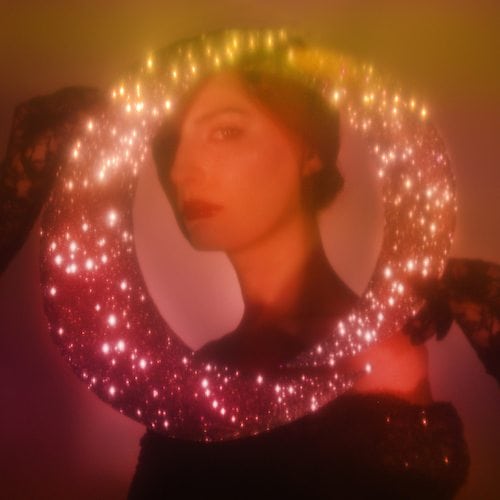 With this dark seed of inspiration planted, thoughts of grief and delirium began to dance in Karolina's head. 'Goodnight, Mr. Moon' is a grieving lunar daydream. After meeting producer Andros Rodriguez (Madonna, Florence and the Machine) last year, the two began collaborating shortly after and the Polish-American artist swapped the mundane for the magical, rediscovering her romantic soul. Now, with quixotic passion, Karolina explores a celestial grief. Listen to "Goodnight, Mr. Moon" on Spotify.