Brooklyn grunge, post-punk rockers Castle Black have released a music video for their song "Broken Bright Star," which comes off the band's 2017 EP, Trapped Under All You Know.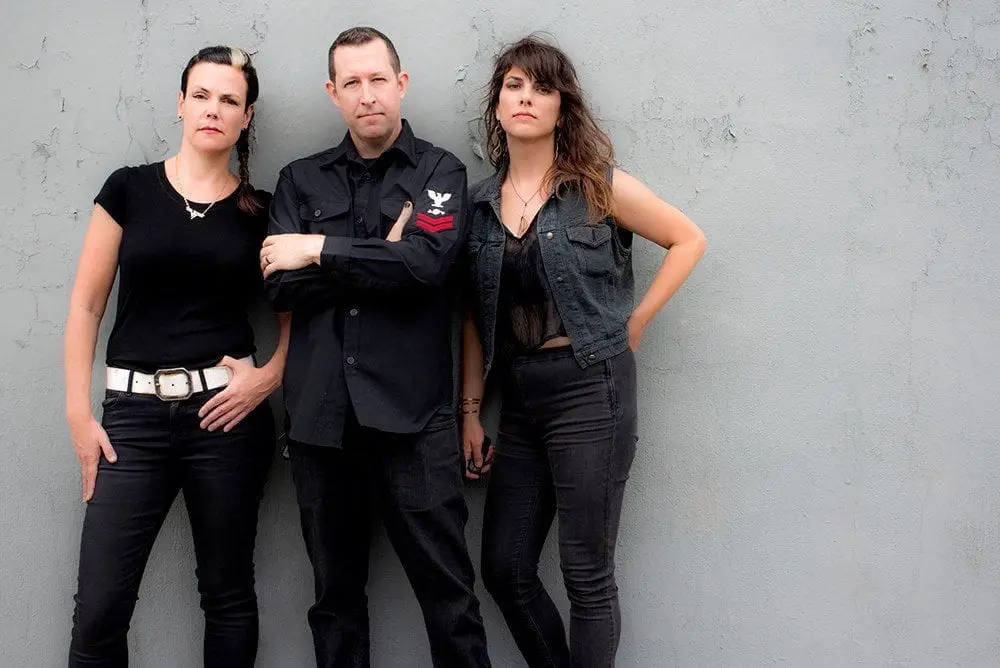 Filmed in Brooklyn, the band once again turned to director Jeff Allyn Szwast for this project after directing the band's video for "Dark Light." The video shows their fondness for spells, dark magic and pagan-inspired rituals.
Szwast talked about once again teaming up with Castle Black: "I love working with Castle Black, because I feel like we get to make these fun, narrative mini-films. Leigh and I have similar tastes in aesthetics and themes, and all of us enjoy infusing the work with a certain amount of '90s head-nods, as we all draw a lot of our early influence from that era."
After recently hanging out in the studio, Castle Black is set to release their fourth EP this summer, titled The Gods That Adored You. The band tapped one of the industry's best engineers/producers for the EP in Mark Plati, who has worked with artists like David Bowie, Prince, Spooky Ruben, The Cure and Duncan Sheik. The EP was recorded by Michael Abiuso, at Behind the Curtains Media studio, and mastered by Jamal Ruhe of West West Side Music.
The female-fronted Castle Black will play two hometown shows in Brooklyn during their current tour on June 8 at TJO Presents Showcase (Northside Festival) and June 28, at The Well.
Castle Black's Remaining Tour Dates:
June 8 – TJO Presents Showcase (Northside Festival), Brooklyn, NY
June 28 – The Well, Brooklyn, NY
July 6 – The Comet, Cincinnati, OH
July 7 – TBA, Rock Island, IL
July 8 – Bremen Cafe, Milwaukee, WI
July 10 – FireHouse, Lancaster, OH
July 11 – Melody Inn, Indianapolis, IN
July 12 – The Cure Lounge, Louisville, KY
July 14 – Camp Champe, West Branch, MI
July 15 – Kelly's Bar, Hamtramck, MI
July 16 – Strum Around Productions, Sandusky, OH
July 21 – The Uke, Manchester, NJ
Aug. 3 – 9th Annual Elephant Talk Indie Music Fest, Mays Landing, NJ
Aug. 4 – Kung Fu Necktie, Philadelphia, PA