This Thursday, Nietzsche's will present its fourth annual Herbie Hancock Tribute Night, a tradition that honors the diverse catalog of one of America's most prolific composers. Featuring a collection of some of Buffalo's best musicians, the show runs from 9 p.m. to 1 a.m., with performances by The Alex McArthur/Jon Lehning Sextet and The TRUTH Travelers, a group comprised of members from both THE TRUTH and Intrepid Travelers. Both bands will be playing two sets, alternating between the front bar area and the main stage.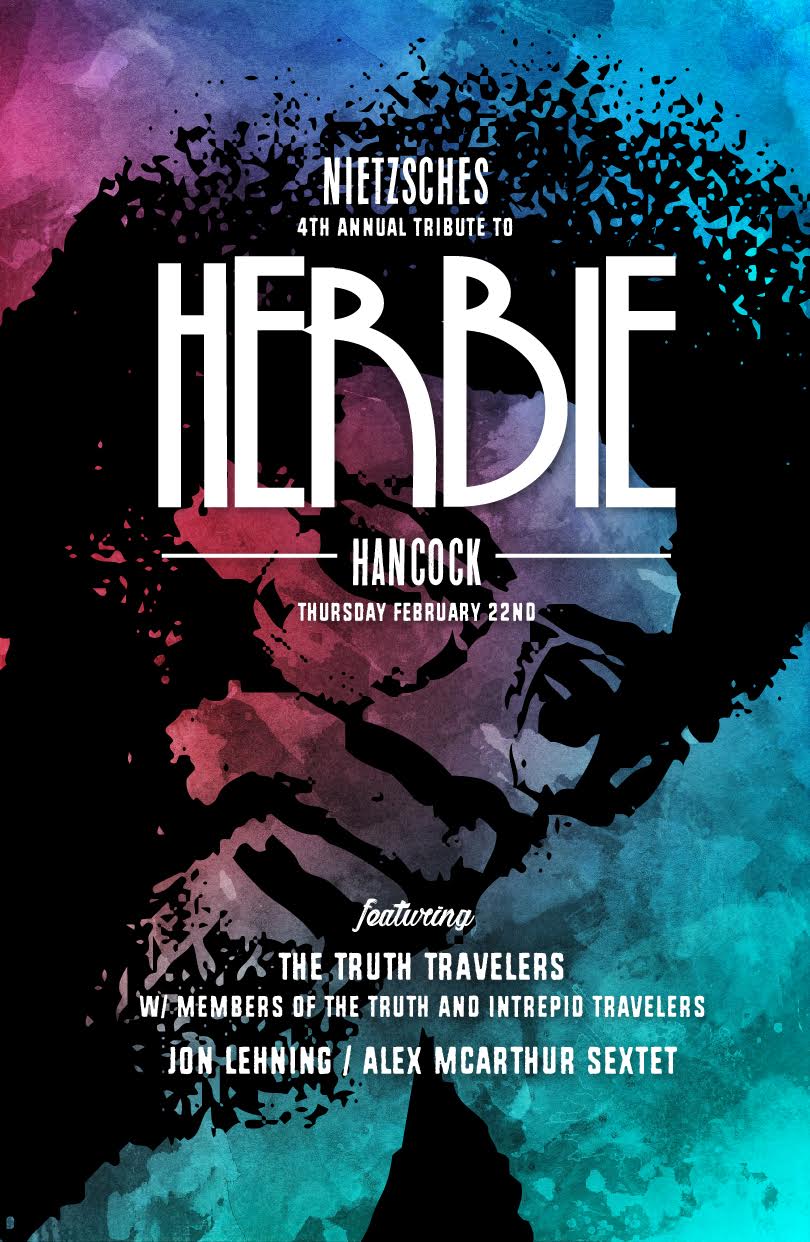 The Alex McArthur/Jon Lehning Sextet is Alex McArthur on vocals, Jon Leaning on saxophones, Harry Graser on piano/keyboards, Adam Bronstein on guitar, Anthony Henry on bass, and Ryan Cavan on Drums, while The TRUTH Travelers boast Ellen Pieroni on saxophones/flute, Donny Frauenhofer on piano/keyboards, Brian Calisto and Adam Bronstein on guitars, Sam Pavolich on bass, and Jon Fohl and Ryan Campbell on drums and percussion.
Herbie Hancock Tribute Night is $5 at the door and all guests must be 21 and older unless accompanied by a parent.