Mike Candela is the lead guitarist of the D.C.-based band Of Tomorrow and was previously the lead guitarist of Mister F. Mike brings ripping leads to any show he may be playing, as well as extremely skillful looping abilities as showcased in his cover of Girlfriend is Better by the Talking Heads. Catch Of Tomorrow at their official Funk vs. Bluegrass Umphrey's McGee After Party in D.C. on Feb. 15th! 
Guitars & Amp
2007 Paul Reed Smith Hollowbody II & 2017 Music Man Cutlass Strat
Supro Royal Reverb 60W 2×10 Combo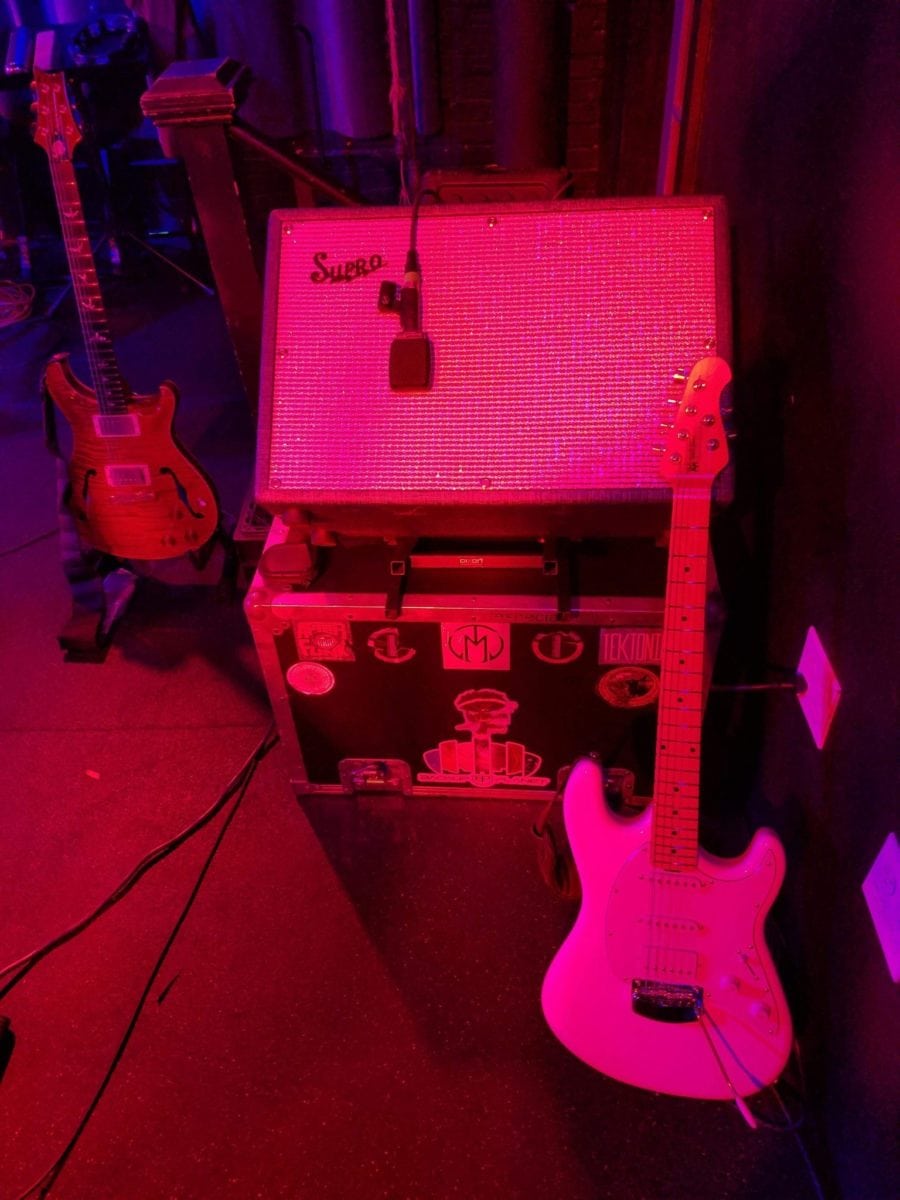 Keyboards
Akai Advance 49 & Novation Circuit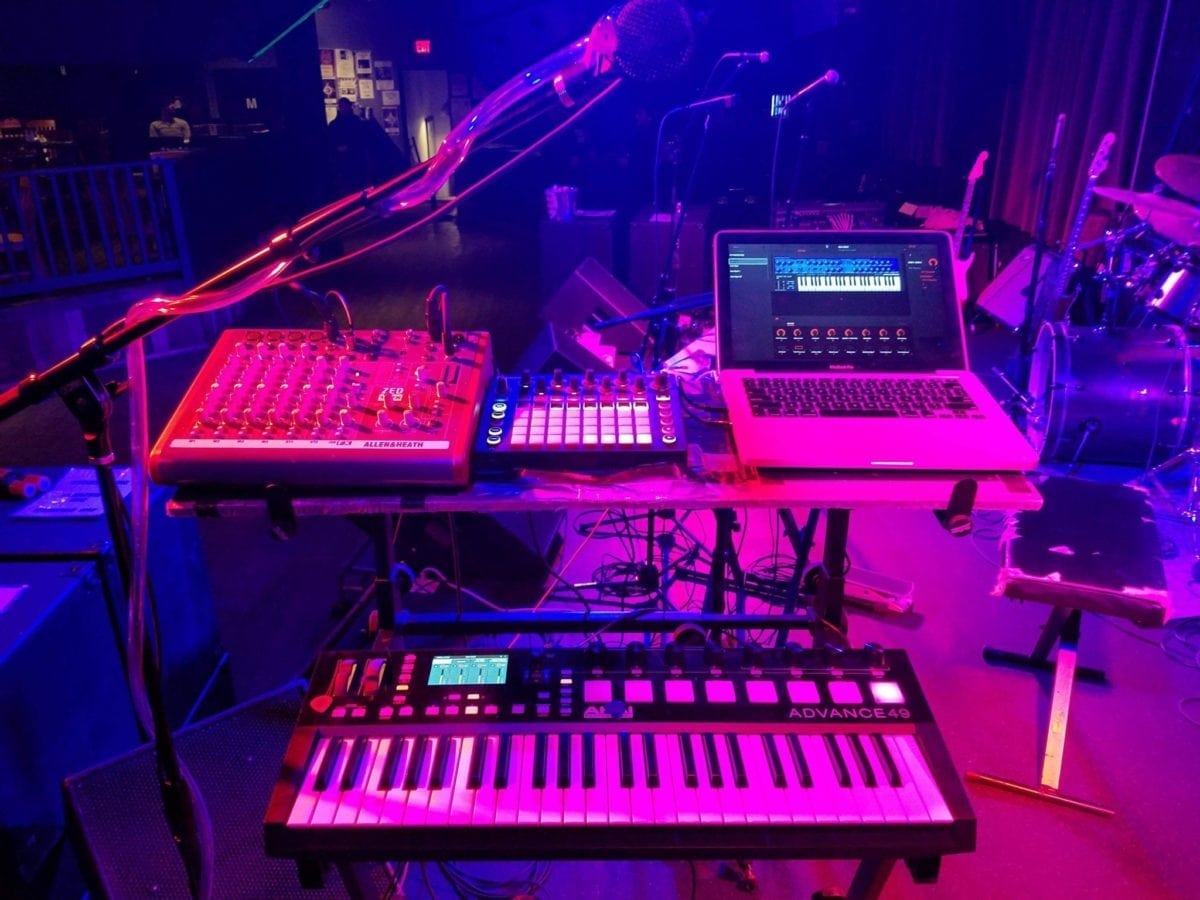 Pedalboard
Signal Chain-
EHX Pitchfork > TCE Polytune 2 > Pigtronix Philosopher's Tone > EHX Micro Synth > Noisekick Almond Blossom > Teese RMC3 Wah > Noisekick Oriole Fuzz > JHS Double Barrel > EHX Small Stone > Xotic EP Booster > Strymon Timeline > Mr. Black Eterna> A/B Box > TCE Hall of Fame > MXR Talkbox > TC-Helicon VoiceTone H1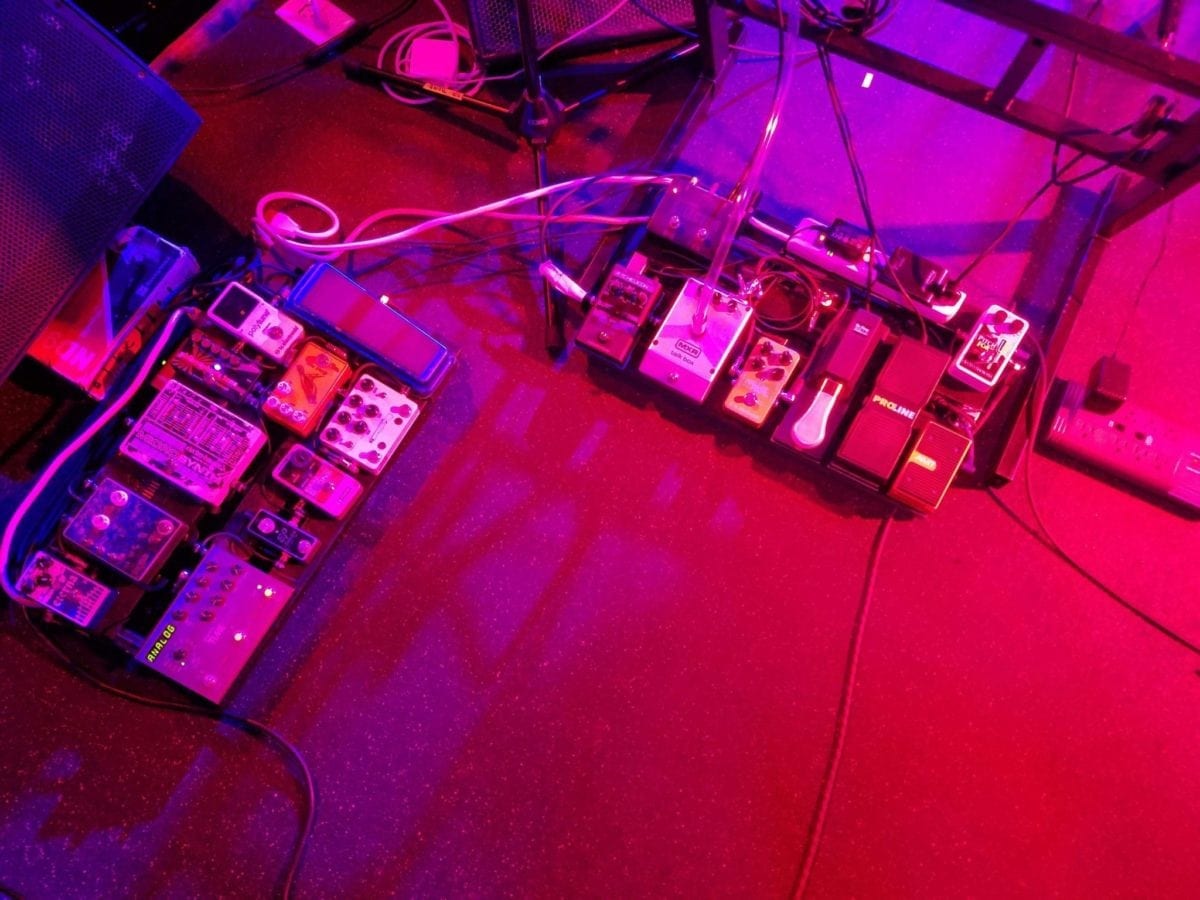 Behind the Gear: How did you develop your solo show? You have a pretty extensive set up for a one man band.
Mike Candela: So my one man band set up is actually everything pictured plus a Boss RC 300, and I was heavily inspired by Zach Deputy's early setups. Basically I needed drums which I get from the Novation Circuit, and keys which I get from the Akai Advance 49. Also the TC Helicon Voicetone gives me some cool harmony effects that correspond to what I'm playing on guitar.
BTG: How has your new Music Man been treating you?
MC: This thing is the Strat of my dreams man, haha, the 10″ radius and stainless steel frets make it feel very similar to my PRS, which was refretted with SS by Philtone Guitars in Baltimore MD.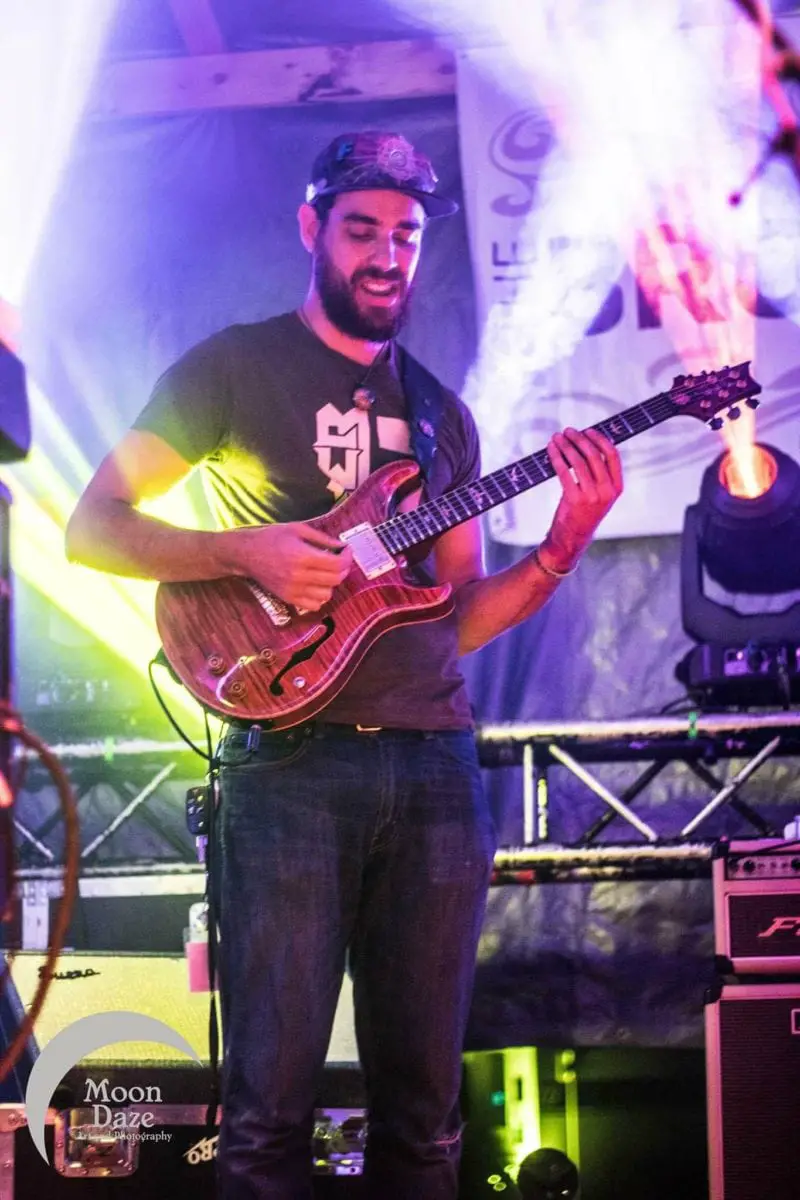 BTG: What are three pedals on your board that you couldn't live without?
MC: The Double Barrel is a really nice sounding 808 clone and a killer Bluesbreaker clone in one box, it's definitely the foundation of my tone. The EP booster is a great clean boost that's adds a slight amount of tonal color, but it's a really great color, I am always using this pedal for solos. The TimeLine allowed me to go from having 3 delay pedals on my board to just 1. The functionality and sound quality is off the charts, and it's really easy to use live; switching between the different preset banks is a breeze.
BTG: What kind of synth/keys sounds are you running from the laptop?
MC: I run a Novation Bass Station plugin to my talkbox and I use the included Akai plugins and VIP software, which groups your VSTs together in a central program that you can control from the keyboard itself.
BTG: How do you like your Supro Royal Reverb? 
MC: It's an amazing clean pedal platform amp. It has a great midrange character that is essentially always there due to the lack of a mid knob, and it's also got trem and reverb. It also switches between 35, 45, and 60 watts for getting cranked amp sounds at lower volumes, I always run it on 60 watts though since I get all my dirt sounds from the pedals.