Not all bands make it. Some break up. Some grow apart, others go on hiatus. and fewer return. Mister F is a band about to go on hiatus. The group formed in March of 2013 with 3 members of Timbre Coup joining forces with Scott Hannay of Capital Zen, to form a prog-rock jamband, and one that had a slew of songs right out of the gate. A cover of Particle's "Elevator" (inspired, purely by coincidence, by a video my friend Mark mad 10 years earlier) was a highlight, as were original tunes "This one Goes to 11" and "Hedgehog" among others. Drummer Matt Pickering gave me the heads up and had incredible enthusiasm for this project, and the half full Hollow agreed that this enthusiasm was well placed for Mister F's debut, and not just among Arrested Development fans.
Over 5 years, they've played more than 580 shows, produced one studio album, with another on the way in 2018, but for now, they're stepping back from the road and performing for the near future. Their final show, for now, will be at The Hollow on December 30 with Goose, starting a hiatus in the same place where the band started their journey nearly 5 years ago.
But how did the band end up here, calling for a hiatus after five solid years and a strong core fan base across the Northeast and Midwest? Was it preventable, a series of unfortunate events, or something else? With their final show before hiatus this week, NYS Music spoke to members of Mister F, past and present, as well as former managers, to get the first hand account of what led to this asterisk on their career. Read the story of a band who spent 5 years working tirelessly to make it as touring musicians, and discover what drove the band to get this far, and to decide to put the brakes on, for now.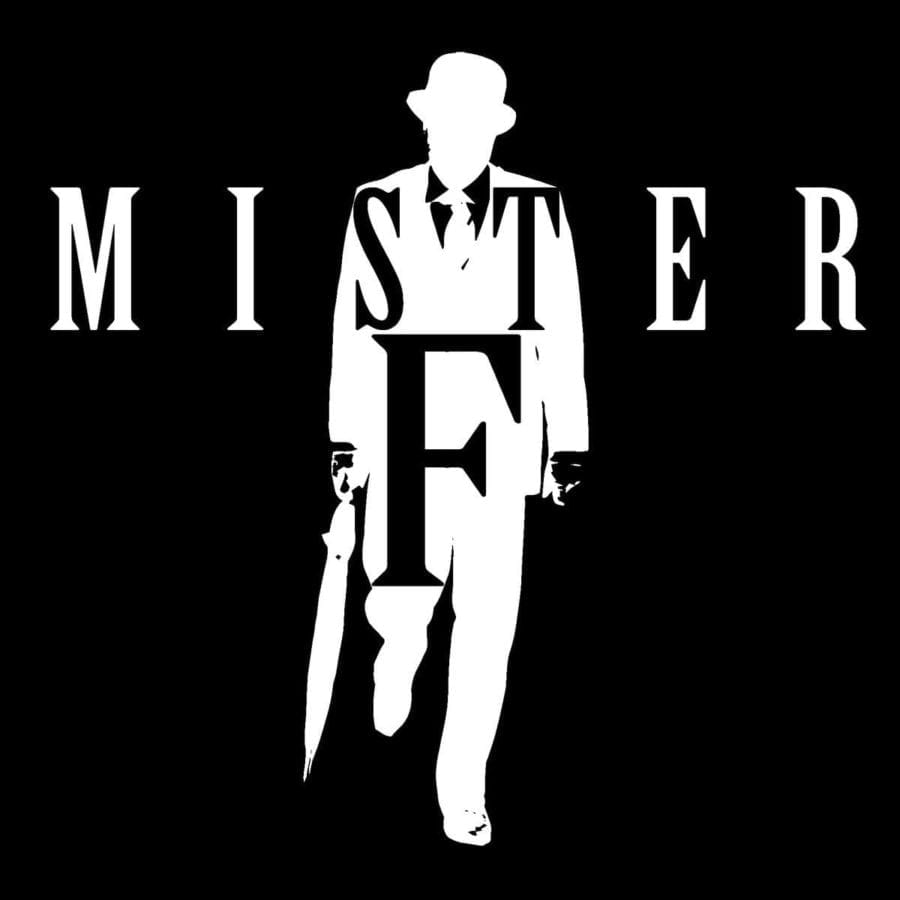 Scott Hannay: We started writing music toward Mister F in late 2012 as a side project – a way to throw some tours in here and there, as Zen and Timbre Coup weren't able to be in tour mode at that time. We all wanted to get ourselves out there. It quickly became a vehicle to do that, and overwhelmed the other bands. I was let go from Capital Zen, who moved on without me, and later that year, Timbre Coup also folded.
Matt Pickering: When Timbre Coup was slowing down, the 3 of us who were living in the bandhouse were still interested in going full steam ahead and touring as often as possible. At the time, we really wanted to keep the same instrument switching aspects TC had and besides Dan (Gerken), Scott was really the only other person we could think of who played bass, guitar, and keys. We knew him as a keys player from shows with Capital Zen and we were quickly impressed with his guitar and bass skills when he sent us hopeful future parts/tracks that he wrote. Scott was great from the get-go and he was totally on board with our plan to play 140 shows a year. That was how the last 5 years of my life started.
Andrew Chamberlaine: Before Joining Timbre Coup I was pursuing a degree in Music Ed at (The College of) Saint Rose. I had known Ben for a while because we were in the Music program at SCCC together. I played in a band for a short time With Dmitry Bolotny (who went on to form Dirty Paris shortly after) and crossed paths with the rest of Timbre Coup while playing a gig with them at Savannah's in Albany sometime around 2008-ish. A few months after that gig I got a message from Matt asking me to try out for their band.
We all knew that changes were coming for Timbre Coup so Mister F was formed out of necessity to continue our passion for creating unique music. Initially we wanted to keep the ball rolling with Timbre Coup and make necessary changes but it didn't work out that way so we re-branded and started from scratch (more or less). In hindsight creating Mister F with most of our existing lineup allowed us to create some really cool new music and fix a lot of the things we felt Timbre Coup fell short with. TC's music was pretty complex (I mean how does one dance to a song that's in 7/8, 5/4, and 4/4 at the same time?! lol) so we decided to tone in back and reach our audience better while still keeping the music unique and original. At the very least we discovered two things with Mister F; 1: you really can make a song groove in an odd time signature, and 2: the van doesn't smell good after a while.
As Mister F began touring, there was a drive to the band to set goals for themselves. Relationships that had been developed over years as fans and musicians, particularly with Umphrey's McGee, lead to official after-shows and greater opportunities and encouragement.
Ben Pickering: I felt like there were a lot of factors pushing us when we first started touring. We started traveling as soon as we had enough material to play a show. Our sixth show was an Umphrey's McGee after-show in Chicago. The relationships we made with bands in previous years allowed us to pick up great gigs and some great festival plays really early on. It felt really good and it didn't take too long to feel like we achieved more in a couple years with Mister F than we did in our previous bands. Getting opening slots for some of the bigger band almost felt like we got their approval and helped push us to work as hard as we could. We've always been very goal oriented, whether it be playing X amount of shows in a year, or hitting a couple big festivals a summer, we always focused on one thing at a time and got it done. And we've always had a great team helping us along the way: David Limentani our booking agent, Mike Dean and Aaron Hagle both former managers, and Greg Bell were huge factors in getting us to this point.
Mike Dean: I think I had only heard one or two songs the band recorded in their practice room by the time I decided to make the move to Albany.  I was a huge fan of Timbre Coup at the time, and knew what the guys could bring to the table musically. Aside from the logistics of moving roughly 700 miles away and entering an industry in which I had no experience, it was a no brainer.
We were fortunate to be able to kind of pick up right where Timbre Coup left off.  Already having lots of contacts for venues, promoters and festivals along the East coast was a huge plus.  From that point, it was just a matter of increasing that base of contacts all across the country and trying to work our way further from home each tour.  Most of what actually gave the guys their running start was their desire to tour relentlessly from the get-go.  By 2014, we were already hitting 130+ shows a year.  We did quite a few Umphrey's McGee after parties during my time with Mister F.  It was always a right place/right time scenario, and we were lucky enough to get the "official" stamp a number of times, which helped considerably with turnout.
As things got rolling early, all signs were positive. The band dealt with ironing out aspects of their sound, including ending the instrument switching mid-set that was a staple of Timbre Coup and early Mister F. 
MP: We were so young when we started Timbre Coup but we learned everything we know about how to play shows in that band. We were very serious about it, but it takes a few years to learn the business and really be on the road. So we started Mister F with lots of experience and one thing we wanted to do was find our sound. We were going for more funky, a bit less edgy. Timbre Coup had so much material so it's hard to sum it up but it was prog based and more math-y fusion. We were shooting for a toned down version and with more keys. Just changing one member makes you sound incredibly different, though. So while we were writing early on, we worked fast but were very picky and choosy with what we went with. A couple years in we also decided to keep Ben on bass and off guitar, and Scott on keys and off guitar and bass. The instrument switching every show turned into a challenge. It also made it hard for us to find our sound we had so many that we could choose from with in our own band members we felt it was best and we wanted to put our best foot forward.
SH: Our early goal after our other band obligations went by the wayside was just to tour as much as possible. We worked hard at booking ourselves in all sorts of places, doing it in-house with the help of our former manager Mike Dean. He had moved up from North Carolina to work for us because he was a good friend who believed in us and really went to bat for us, and I've always understood that's the kind of person you want as your manager. We were reaching out to all our friends we'd made from our old bands to open for them, some were reaching out to open for us, we tried really hard to get everything we set our minds to. We got an opening slot for Suckerpunch (tDB/New Deal/Lotus side project) at the Howard Theater in Washington DC in our third month as a band, just because our friends rallied for us.
Mike Dean: I reached out about the opening slot for Snarky Puppy the day I saw the show announced at Upstate Concert Hall in Clifton Park, NY.  We were playing directly before Snarky Puppy at Mantrabash festival in NC a few weeks before said show, and I still hadn't heard anything back.  I'm pretty fuzzy on the exact details, but at some point after our set, Ben was backstage talking to Michael League (bass/band leader for Snarky Puppy) and mentioned how we had tried reaching out about the gig.  Michael said he'd touch base with their management as soon as he had cell service and make it happen.  A few days later I got a call from an unknown number and it was Snarky Puppy's manager informing me that Mister F got the gig!

Over the next two years, the band soldiered on, touring around the east half of the country and filling festival bills and drawing larger and larger audience at the club level. Then the band ran into some unfortunate circumstances beyond their control.
SH: Unfortunately money for these things don't always align with the opportunity. To make matters worse, our van was broken into and we had two instruments stolen, one of which a very unique and expensive custom-built guitar belonging to Andrew which he had to use buy now pay later loans to acquire. Mike ended up not being able to keep up with the small amount we were able to offer him, and his time with us came to an end around the same time Andrew gave his notice.
MD: I hit that point where it became impossible to balance the life on the road with my own personal financial obligations.  I think almost anyone who has ever been involved with a touring band at this level can relate.  It was one of the hardest decisions I've ever had to make.  Working for Mister F was the most enjoyable and rewarding experience I've ever been apart of, and it was tough to leave that behind.  I'll always cherish the friendships and memories I made during my time with the band.
Andrew departed the band not because the guitar was stolen, but due to financial and family reasons. 
AC: As much as it sucks having a guitar stolen that's worth five times as much as your car at the time, that had little to do with my departure. I had two main reasons for leaving Mister F. The obvious one is money. Money had always been tight with both of our projects (Timbre Coup and Mister F), and we were working our asses off to create what we thought was good, forward-thinking music and I thought we were doing a pretty good job, however my wallet never seemed to agree. Around the same time Mister F formed I took a teaching position at Parkway Music. Both were growing at the same time and the balancing act became impossible. I only had one choice if I wanted to use my guitar and music to pay my bills on time. I love creating my own original music, there's nothing quite like it, but I also love teaching the guitar & teaching people about music. I now have around 45-50 students, manage the lessons department at Parkway and can honestly say I love my job!
The other reason was family. Being on the road as often as we were led to missing out on a lot of things, which for a while I dealt with. The main factor for me was the loss of my last grandparent, my Grandmother Ila. She had always supported me, really ALL of my family has always supported my musical endeavors which is why I've been able to take it this far (shout-out to my girlfriend, mom, dad, aunts, uncles and friends!) But she was a huge reason I was even able to pursue my passion in the first place. Sometimes you have a family member that really holds the whole family together, so when she passed away I knew I had to step in and pick up the pieces and be there for those who needed me as much as I'd needed them before.
Guitarist Mike Candela replaced Andrew on short notice
SH: At this point, we had a southern tour scheduled with McLovins less than a month away, with no manager and no guitarist. Mike Candela reached out to us because he'd just left his band. It was perfect timing, and he was able to learn the material and come on the road right away. Our writing dynamic was never the same, and it felt more like a bandaid had been affixed. Mike is one hell of a guitarist, but musical differences upon finding someone on such short notice eventually became apparent.
Mike Candela: I actually opened for Mister F with my previous band Dale and the ZDubs. I left DZD due to creative and personal issues with frontman Dale Rodman. After leaving DZD I actually hit up Scott Hannay and asked if they had ever thought of a second guitarist and he initially told me they were good as a 4 piece but to come sit-in anytime. After Andrew left, Scott hit me up and we hit the road. In my time with the band we handled the road pretty well I think. We were fortunate in terms of the bands we played with and the venues we played at and got to play in front of a lot of people. We all were personal and talkative with the fans we already had who would come to shows and made a bunch of new ones. Musically I think we were constantly pushing ourselves play our best each night. In terms of growth, it seemed to me like we were always generating interest and praise, but we always tried to handle it with humility and stay focused on our goals as a band.
I ended up departing the band for a number of different reasons. I wasn't really aware of how badly the band wanted new material and thus didn't try to write any songs. I was also very different stylistically from Andrew as a player, especially when it came to solos. I have always been more of a funk/jam player rather than a progressive/jazz guy. Colin was available and a much better fit for the band in my opinion. Obviously I left on good terms and have since sat in with the band a bunch, as well as covering for Colin when he had surgeries for kidney stones.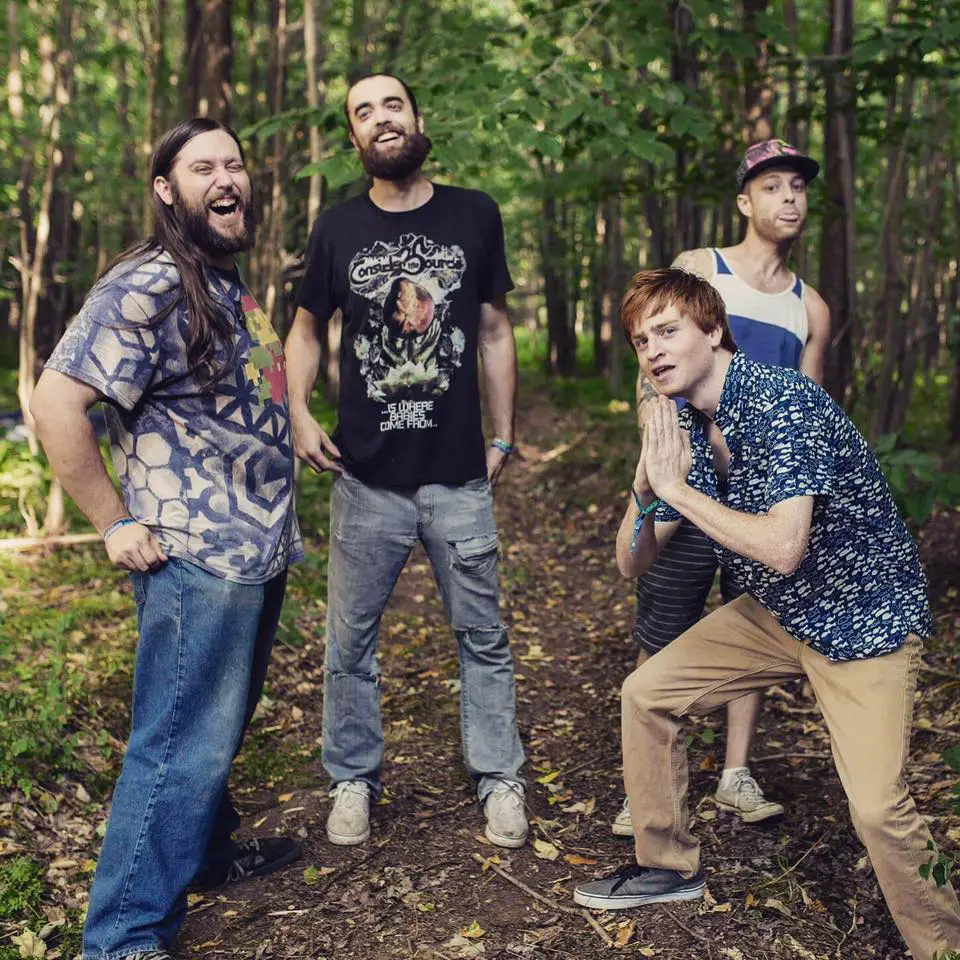 When Mike didn't work out, the band found Fat Aztec guitarist Colin Shore to fill in, but there were complications.
SH: We then looked to Colin Shore for our full-time replacement. We'd played with his band Fat Aztec and had him sit in with us before. We'd had a lot of great musical conversations with him, and had unanimously decided "he's the guy". He took over mid-July 2016. But shortly after he started suffering severe kidney stone issues that put Mike Candela back in the van with us for two full tours toward the end of the year. While it was fun playing with Mike again, we were all that time unable to pursue the growth in the areas that we were hoping to continue growing with Colin.
Colin Shore: Fat Aztec was coming to a pretty organic close at the time. The other members of the band were moving on into other non-musical endeavors while I was still interested in chasing the tour life. My joining with Mister F happened at a good time in my musical career for sure.
Having to take a break from touring to deal with medical issues was a huge drag. I was very fortunate that the guys in the band are such good folks and good friends that they were willing to work with me and be patient despite the roadblock. There may have been some slight interruption to our musical advancement at the time. But overall I felt a renewed sense of purpose and connection with the band coming back into the fold in 2017. I felt the band really evolve musically throughout the year.
Starting in 2017, Colin was healthy and a new manager, Aaron Hagele, joined the band to work with the band and get things back on track. The bands van died only a few months into 2017, just as plans to record an album came into the picture. A Kickstarter with a simple goal of $100 was easily met, but they could not both fund an album and buy a new van. 
SH: We didn't owe it to people to buy a van, we owed it to them to record an album. And we were forced into an expense of minivan rentals for subsequent runs while not making any more than we were before. We then decided to take some time off from touring to complete the album that we owe everyone, and to figure out what as a band we need to do to carry on in a productive way without putting our own well-being at risk.
Aaron Hagele: I started working with Mister F fall of 2016, when Mike was touring with the band temporarily. Colin is a beast, but in the most tasteful restrained way possible. The first time I heard him play I knew he had something unique, the ability to shred and play amazing runs but the restraint to play tastefully and listen on stage, being ever present. I however, would have worked with them with or without Colin. Matt and Ben Pickering as well as Scott Hannay are some of my oldest music industry friends, I had been gig trading with their previous bands going back 7 years. I wanted to work with them because I have always been inspired by ALL of their musicianship: Matt is one of my favorite drummers ever, with chops for days; Ben couldn't be smoother in the pocket if he tried (which often seems like he doesn't have to) and Scott has one of the most gifted musical minds on the planet, seriously.
The real underlying reason is I thought I could help them further themselves on a professional level, improve aspects of their organization and help them grow; I wish I would have been able to do more. The reason I ultimately left was because it was clear that I was no longer able to help them enough to merit my role. It had been too little too late to affect the change needed to right the ship, I had become busy with my own band, and it had become clear that the guys no longer wanted to tour in the same way. We remain very close friends, and in fact Goose will be opening for Mister F in Albany on December 30th for a Twiddle afterparty, and as is tradition, hopefully they will have me up for a sit in!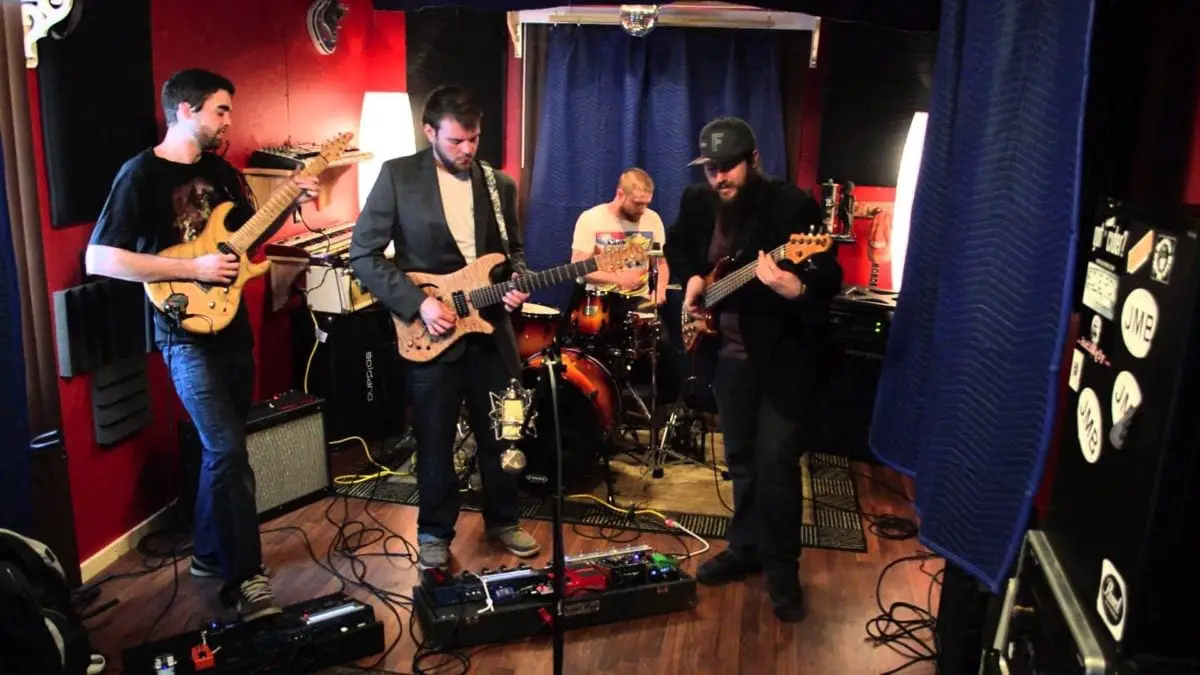 There are a lot of 'What ifs' in the story of Mister F. What if the vans hadn't broken down? What if touring led to a steady increase in revenue over the years? But more importantly, for touring bands out there who are just getting going, what are the lesson to be learned from the (still unfinished) story of Mister F? Fate is a fickle bitch who plays her hand as she sees fit, and certain fates fell upon Mister F in a slow moving succession that led them to this point. But maybe in a way, they did make it. Andrew Chamberlaine offers this parting thought on what might have changed the band's circumstances:
"Luck, and maybe more of a "business mentality" but who the hell wants to treat art or music like a business?! So much of this industry is based on luck. For every successful band/musician we know of there are at least 100 bands/musicians with more talent and originality that we won't hear of because they didn't catch that break or weren't in the right place at the right time. I always think "Well what if I gave it more time?," but the fact is time is finite for us all, just do what you love and have fun with the little time you have here on Earth and I can guarantee you've "made it" in your own right."