Percy Hill will celebrate the 20th anniversary of their 1998 album Color in Bloomon Saturday, May 12 at Gramercy Theater in NYC. The jamband classic will be played in its entirety, along with other Percy Hill favorites. Peter Prince and Moon Boot Lover will open the night.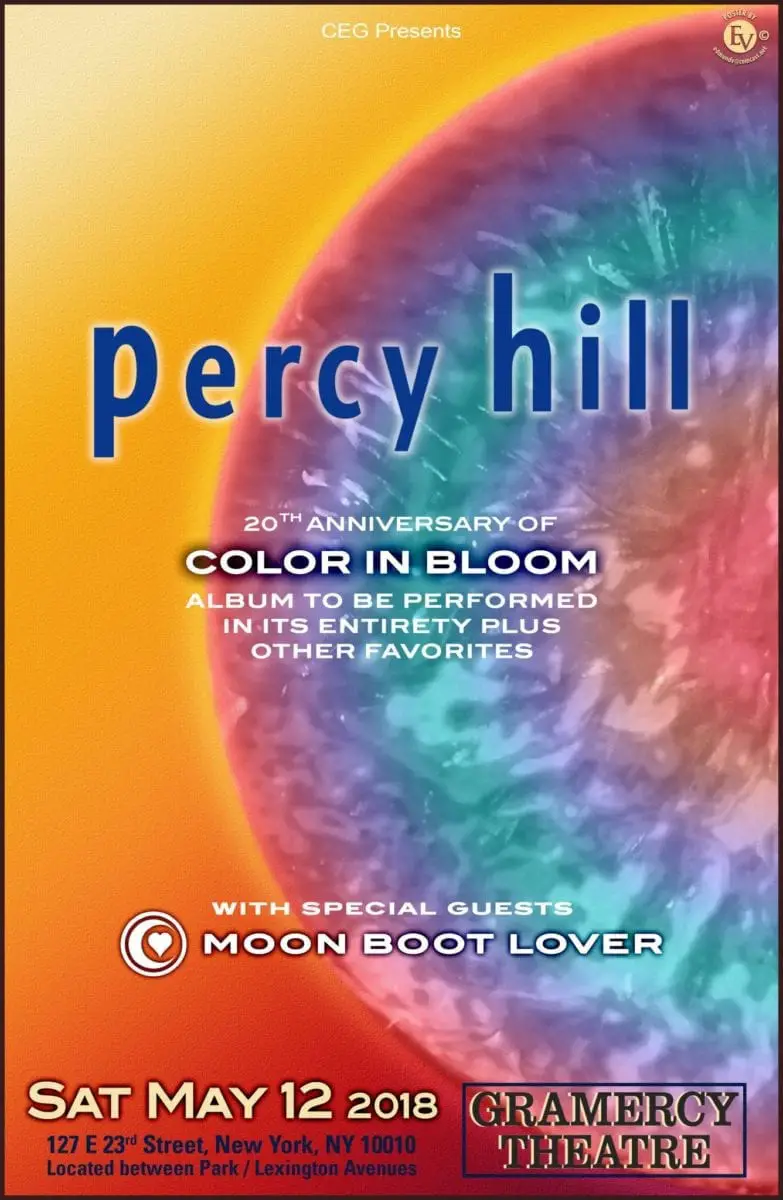 Percy Hill has performed sporadically over the past few years, and are excited to bring Color in Bloom to life on May 12. "Even at live shows and within the Color In Bloom tracks that we play on stage, we'll go places we wouldn't normally go musically and wouldn't be heard on the record," says John Leccese. Formed in New England in the 1990s by Joe Farrell and Nate Wilson, the group gained a core following and praise in The Village Voice and Entertainment Weekly.
Tickets are $25 or $45 with VIP seating and are on sale now through CEG Presents.