Sometimes in life you need to stop stressing about everything, take a deep breath, and focus on what's truly important; love, joy, adventure. That is exactly what the Somers, NY local Americana musician Dan Zlotnick did when he sat down and wrote his second album Bumpers. Driven by his soothing yet powerful voice, Zlotnick's Zen-like stories of love and life inspire listeners to seek out the nearest mountain range and get lost in a world of childlike wonder.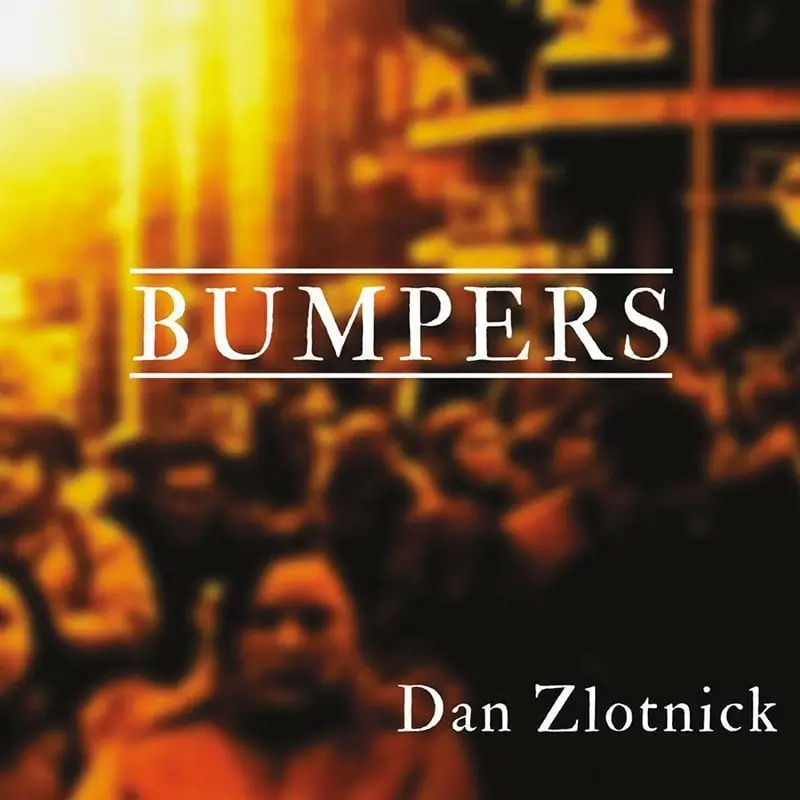 Whether you are having your Sunday morning coffee, embarking on the road trip of the decade, or just need to smile, Bumpers is a versatile album worth revisiting again and again. The album begins on a genuine positive note with "Ballad of Dreamers," a song that makes your body sway without realizing it and immediately establishes trust with the narrator, which bonds stronger as the album progresses. Throughout each track, Zlotnick speaks to the human element of who we are as a species and how, in many ways, we are all the same. Although we may seem different and lead individual lives, all everyone truly wants in life is to be happy. His thoughtful lyrics in the title track "Bumpers" reflect this as he urges listeners to enjoy every moment for what they are, good or bad, and reminds them that they owe it to themselves to be happy.
What separates DAn Zlotnick from other Americana musicians these days is the fact that he does not take anything too seriously. His songs are bright and full of joy, and it is clear without knowing him that he is a playful person. Songs like "Hide and Seek" and "Creatures" attest to this, for although they delve into a deeper romantic world at times there is always a juvenile sense of play at hand. If you are in the Hudson Valley you can catch Zlotnick perform live at the Towne Crier Cafe in Beacon (opening for Patty Larkin) Jan 20, or at the Paramount Theater in Peekskill (opening for Marc Cohn) Feb 16, and for a full list of shows visit DanZlotnick.com.
Key Tracks: Ballad of Dreamers, Bumpers, Creatures