Scheduled for release on Halloween of 2017, Lespecial return with their first full album since 2015's breakthrough album, Omnisquid. Continuing to forge their unique sound and amalgamate several genres, Cheen showcases the power trio's considerable talent and innovation.
Originally from Connecticut, Lespecial has spent several years cultivating a dedicated fanbase with a sound that cleverly interweaves psychedelia, technical math-rock, metal, electronica, and a tribal influence that feels like it comes from deep in the jungle.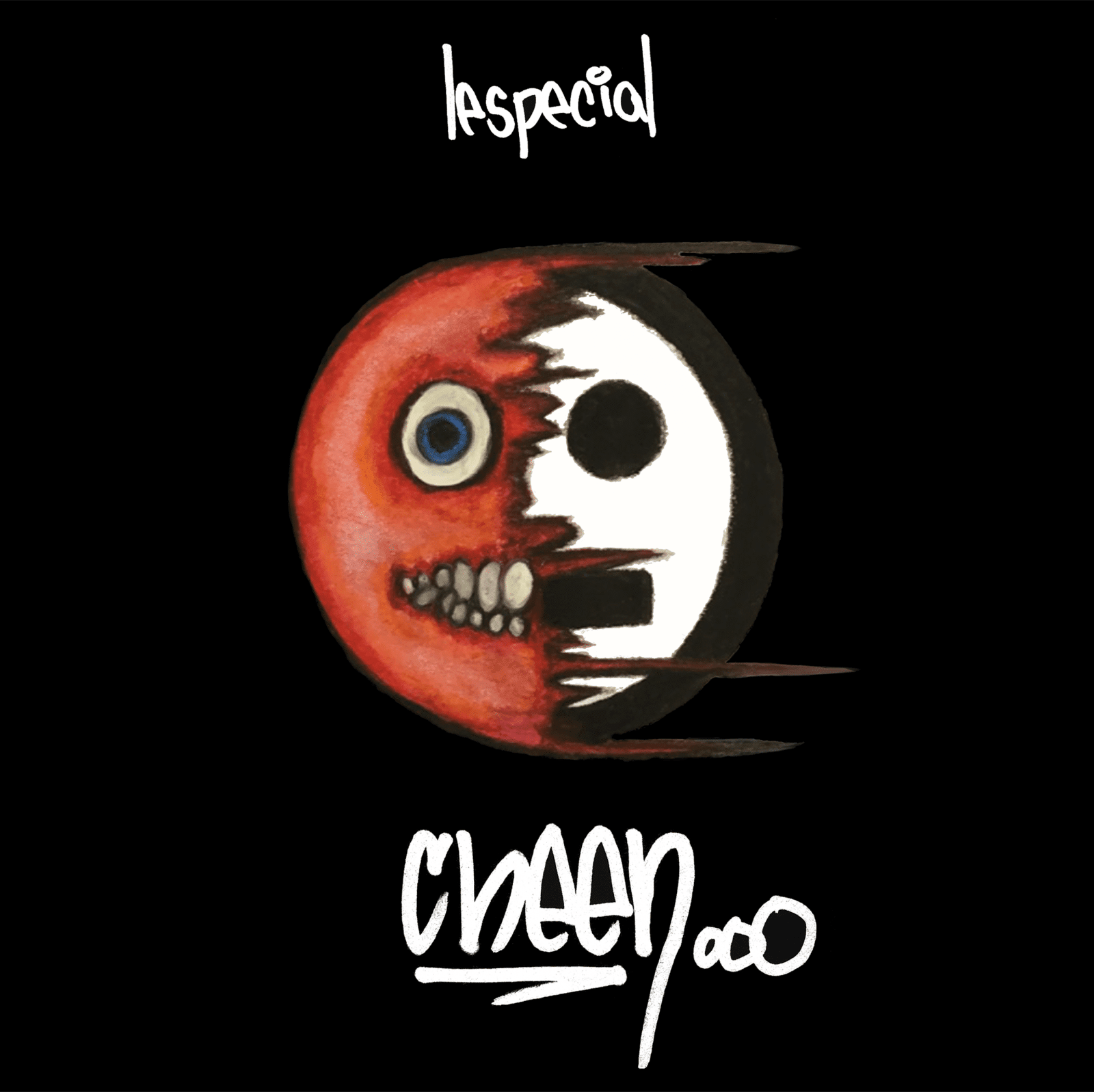 The entire album has the coherent flow of a concept album, with its many themes seeming to bleed effortlessly from one song to the next. The introductory track, entitled "Donut Ghost House 1" sets the mood with a creepy, moody instrumental that slowly builds up with a hypnotic bassline and ambient keyboards, before the somber opening riff of "Onlookers" leads to some thoughtful verses. One of the notable improvements Lespecial has made with this album is an improvement in both vocals and lyrics.
The third track, "Jackwise" begins with a treading drum beat and an incredibly memorable heavy metal riff, followed by a catchy, funky verse. They really show their propensity for genre-bending here, as this song has elements of metal, funk, reggae,  and rock. It's followed by "Sound That We Do (Featuring Zion I,) which begins with a Middle-Eastern influenced guitar riff that quickly supports rapper Zion I's angry, prophetic and politically-charged verses.
"Gallows Hill" opens with a spacey keyboard riff before dropping into a mellow, jazzy groove that takes the listener on a spacewalk. The song steadily builds as the verses are sung, then morphs into an infectious rythym as the bassline climbs and climbs. "Pentachronic" follows afterward, juxtaposing the sad, atmospheric nature of the last song with a whimsical, vibrant instrumental that manages to still deliver a high energy while sounding undeniably peaceful
In typical Lespecial fashion, this levity is short-lived, as the aptly-named "Skull Kid" follows, shedding darkness on the listener with more Middle-Eastern influence in the guitar and a tribal drum sound reminiscent of bands like Tool. The following guitar riff is simultanously heavy and quirky, and the rest of the song plays like an ominous horror soundtrack, complete with spooky samples. "American Apocalypse" starts with a fast, funky, slappy, bassline, and continues with a sound that only be described as a cross between horrorpunk, funk, and metal. The lyrics and lyrical deliver remind strongly of Les Claypool and Primus.
"Stolen Land" begins the process of winding the album down with a slow, trancey, reggae sound, as well as some highly accusatory lyrics before "Donut Ghost House 2" bookends the album. Lespecial's new release, the dark, atmospheric, trippy, and over-all fun romp into the weird side of rock music, arrives just in time for Halloween in 2017, and proves that Lespecial is starting to gain some serious momentum in the music world.
Key tracks: Gallows Hill, American Apocalypse, Skull Kid