Brooklyn-based PEAK has released their second official live release in the band's Hot Clips series. They'll be in Manhattan this on Saturday, April 16, supporting Lespecial at Gramercy Theatre.
PEAK culled together Hot Clips 2 from some of their favorite jams from Summer and Fall 2021, including unreleased songs, songs from previous albums and a cover of Mac Demarco's "Freaking out the Neighborhood." The bookends to the album – "Path Paved with Roses" and groovy earworm "Starlight Child" – create a digestible sample of PEAK's live experience, with a sound that harkens back to 90's roots of the Northeast jam scene.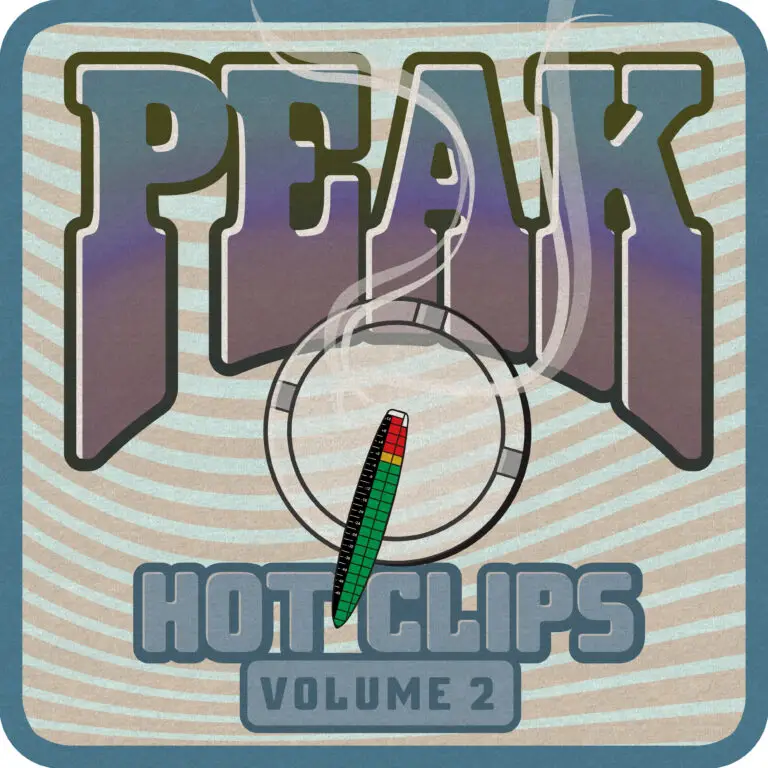 The PEAK quartet features songwriter and guitarist Jeremy Hilliard (Turbine), Kito Bovenshulte (Particle) on drums, Josh T. Carter (Haley Jane and The Primates) on bass, and Johnny Young on keys (Mick Taylor Band).  The self-described pychedelic indie funk band can be found jamming extensively during live shows, and allow the songs on the album to speak for themselves.
The group released their sophomore studio album, Choppy Water, in October of last year, chocking the album full with groove-based psychedelic rock and plenty of funk, electro-pop, prog, and Americana.  The deep, polished grooves from Carter and Bovenshulte complement Hilliard's and Young's solos, wailing with searing intensity. Check out their recent show at Brooklyn Bowl on November 30, 2021.
For more live PEAK, stream Hot Clips 2 below and check out their Youtube Channel and Bandcamp pages.
PEAK is currently in the midst of a their Spring Tour and will perform in Middletown, CT, and Stanhope, NJ this Thursday and Friday, then they'll open up for Lespecial at Gramercy Theatre in Manhattan.
PEAK Tour Dates
4.14 La Boca, Middletown, CT
4.15 Stanhope House, NJ *
4.16 Gramercy Theatre, New York, NY #
4.23 Aeronaut Brewery, Boston, MA%
4.28 Park City Music Hall, Bridgeport, CT**
4.30 Main Pub, Manchester, CT
6.30 Camp Jam, Brunswick ME
* co-bill w/ Uncle Stump
# supporting Lespecial
% w/ Lush Honey
** supporting Evanoff