I love it when two super giants in the metal underground come together to create something new and refreshing. Especially if is something sludge, blacken, and even synth driven! Who would have thought Jenks Miller of Horseback and Neil Jameson from Kreig would give birth to something that touches new boundaries when it comes to the creative process. The two titans created an amazing group and EP known by the same name of
Poison Blood
(released via Relapse Records)
 Ah, yes this review needs to happen as I have been up all night enjoying this material. Hope you are ready for this mystic kind of journey with this review!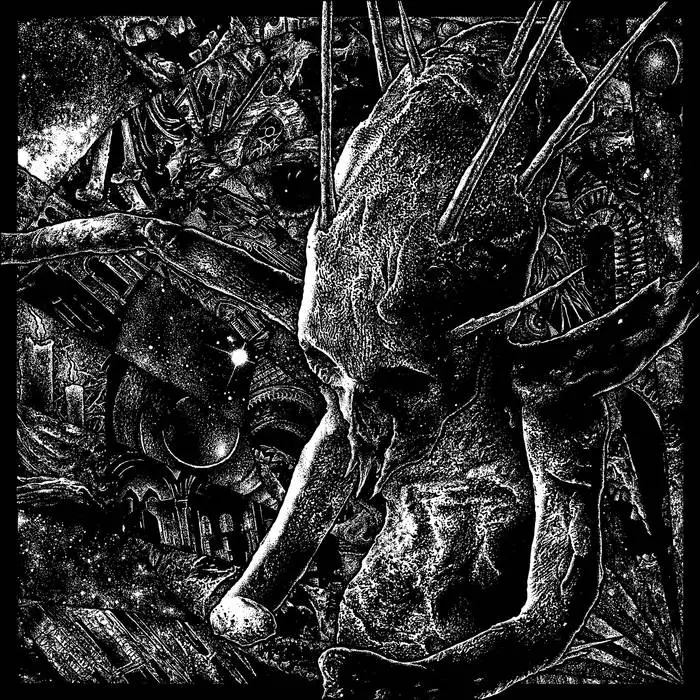 Of course the influences on the band's bandcamp does state they have an appreciation for Beherit's  Drawning Down the Moon LP. The many influences they bring from good old dirty sludge riffs melded with black metal tremolo picking, and sludge hammer like drumming just make this EP stand out among the other contenders in 2017. With Neil Jameson on vocals and the main lyrical writer and Jenks Miller on basically everything else (guitar, bass, drums, keys, synth), this duo has found a great way to come together on this piece of material. The opening  song, "The Scourge And The Gestalt,"  is rich in that crusty yet groovy type of guitar playing and  you will find yourself lost in its splendor. The lo-fi quality of the track and album brings back the raw power of distortion, which  I feel is where metal still dominates  being the best genre for this type of approach when it comes to production style.
If you want more of a mellow based tune, try out the track "Circles of Salt." The haunting synths and high pitch guitars will set the scene of a very rockabilly type of mixture. Let me tell you, when I first heard this track, I was stunned. Kinda felt as if Fields of Nephilm combined with some great heavy riffage.  With the harpy like vocals throughout this song, you can imagine your soul is being ripped apart in a dark void. Overwhelming sensation from the ambiance alone will make this song a great fix when you need some time alone to unwind from the workday. Goes well with a dark brew if you ask me!
This EP is indeed short, not so sweet, and gets in the spirit of both creators behind its dark magic. If you are a big fan of black metal, groove, and sludge well, look no further! This album was made this year especially for you guys! I will give Poison Blood 4.5 out of 5 pentagrams! Go check out the band's
bandcamp
to get yourself a copy of the album!
Key Track: The Scourge And The Gestalt, Circles Of Salt, Myths From The Desert