On Night 9 of Phish's Baker's Dozen residency, Maple was the donut theme of the night and with that came jams that slowly dripped out from Phish's tap, leaving 4 nights to go and not a single song repeated thus far.
A tribute to our Maple loving neighbors to the north started the show, with a spotlight on the Canadian flag and one on Trey as he tore into 'O Canada!' A dozen songs followed through in the set, with nothing overly ambitious or stretched out like the previous 8 nights but the band dove into their catalog for fan favorites and rarer tunes. Highlights included the upbeat "Daniel Saw the Stone" that felt like a church revival as the lights brightened the entire arena; "Guelah Papyrus" which included Page performing Scott Joplin's ragtime classic "Maple Leaf Rag" in between sections; "McGrupp" and a firey "Walk Away" capped the set of a full Baker's Dozen of songs.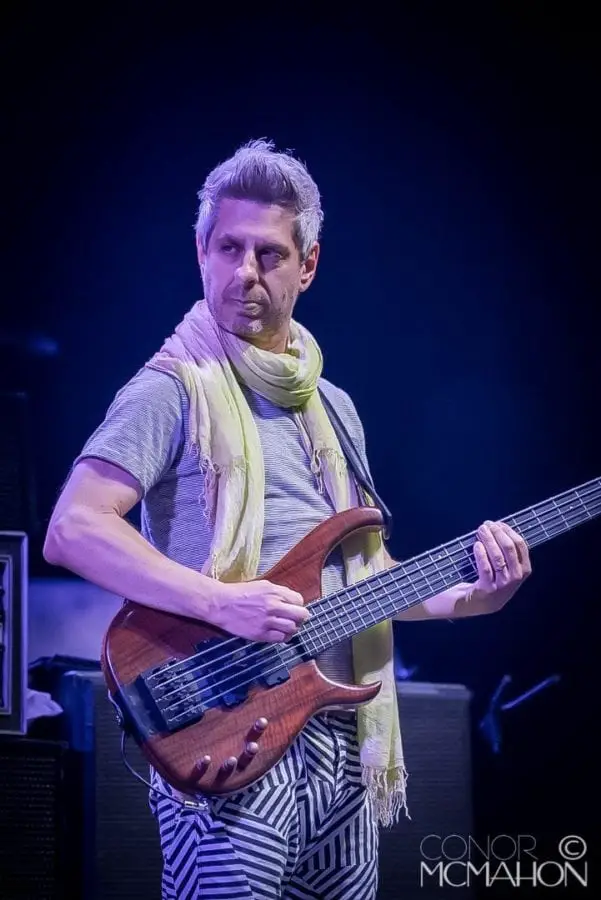 Set 2 brought out a usual jam vehicle "Golden Age" that stretched for 20 minutes and could have been the jam of the night if it were not for the latter half of "Swept Away" > "Steep" which took a spacey spin for 12 minutes and grew into an improvisational jam that has been a staple of the residency. Growing from "Steep" was a trio of heaters: "46 Days," the long awaited (but not slow built) "Piper" followed by "Possum" made for 35 minutes of firey rock n roll to cap the show. An encore of Bowie's "Rock and Roll Suicide" didn't have the emotional impact that the debut during Halloween in Las Vegas had, but Trey singing the Ziggy Stardust coda still packs an emotional punch.
Holes is the theme for tonight's 10th show of the Baker's Dozen. Could Phish pay tribute to the late Chris Cornell with "Black Hole Sun?"
Setlist via Phish.net
Set 1: O Canada[1], Crowd Control, Sugar Shack, When the Circus Comes, Daniel Saw the Stone, Army of One, The Wedge, Guelah Papyrus, Maple Leaf Rag[2], Guelah Papyrus, McGrupp and the Watchful Hosemasters > Limb By Limb > Walk Away
Set 2: Golden Age, Leaves, Swept Away > Steep > 46 Days > Piper > Possum
Encore: Rock 'n' Roll Suicide
[1] Phish debut; instrumental.
[2] Phish debut; performed solo by Page