Doctor Pocket will celebrate their 15 year reunion show at Funk n Waffles in Syracuse on July 22, joined by James Adamo and Band of Heroes. In their 90s heyday, Doctor Pocket was one of the loudest and tightest rock bands in Central New York, with a solid following and the timeless live release Live at the Legendary Hungry Charley's.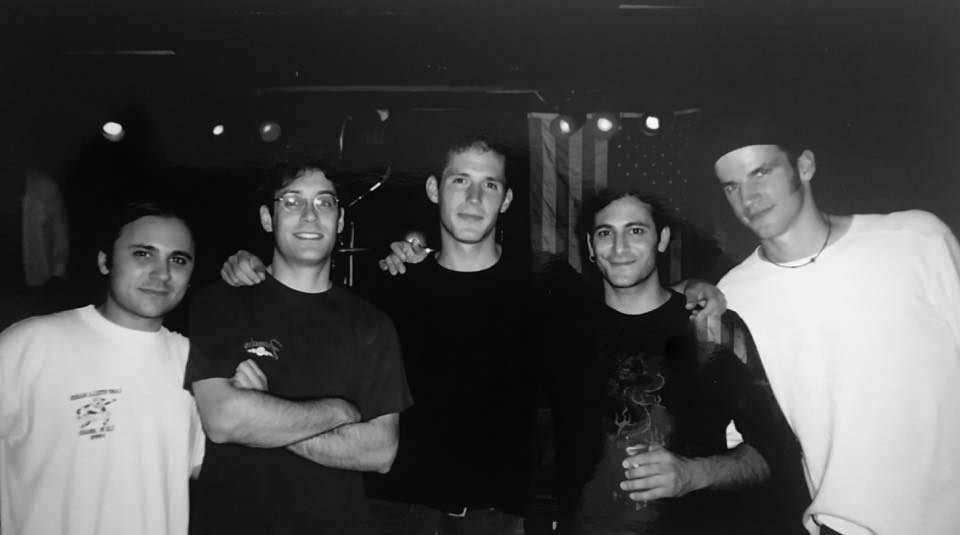 Doctor Pocket draws on a variety of influences, including Zeppelin, Steely Dan, Queen, The Allman Brothers, The Black Crowes and many more, and with these influences they melded together a deep sound with layered melodies that engage the audience fully; when they get into a pocket, they stay dialed in and keep rocking.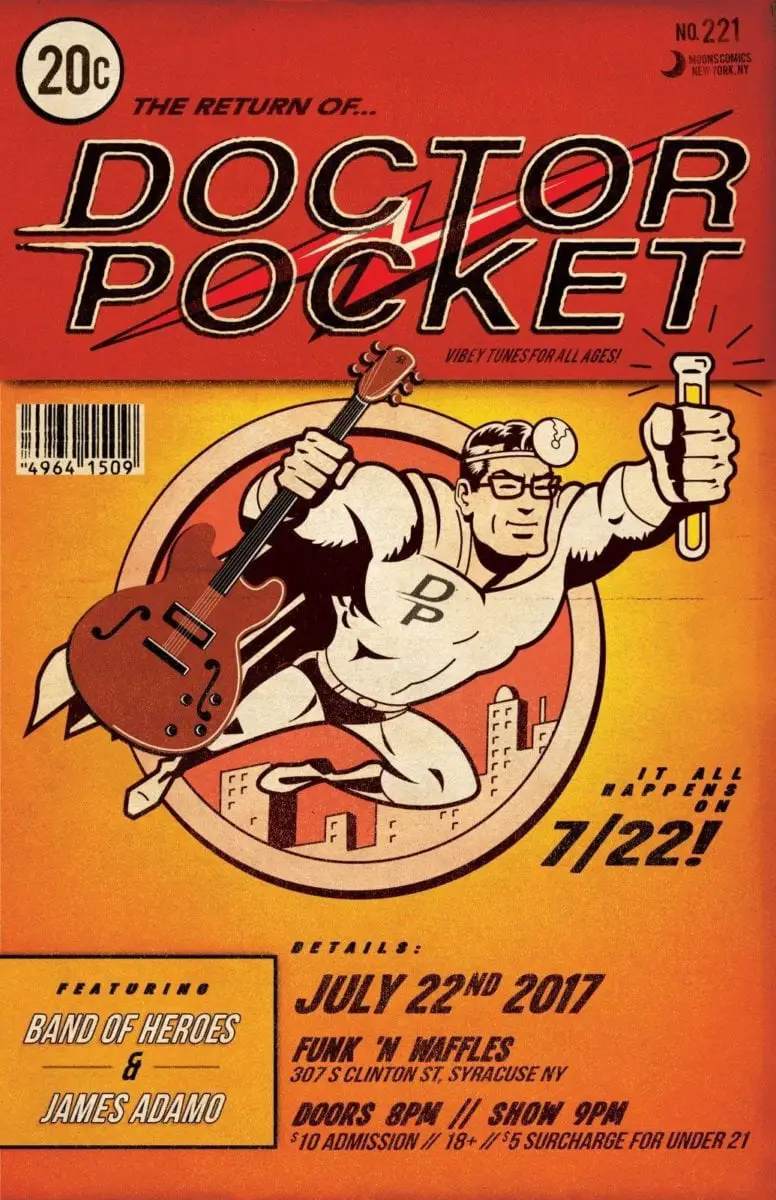 Guitarists Jim Adamo and Tom Binasco are rock guitarists in sync as they create grooves and have the powerful rhythm section of drummer Matt Belardinelli and bassist Brett Hobin (Syracuse bass veteran Steve Winston served as original bassist for DP). Combined, they are a mature rock band with Josh Farrell leading the charge on vocals with an inviting, resonating voice that brings the listener on a rock trip. The July 22 reunion show at Funk n Waffles starts at 9pm (doors at 8) and admission is $10 or $15 under 21. Don't miss this show Syracuse!